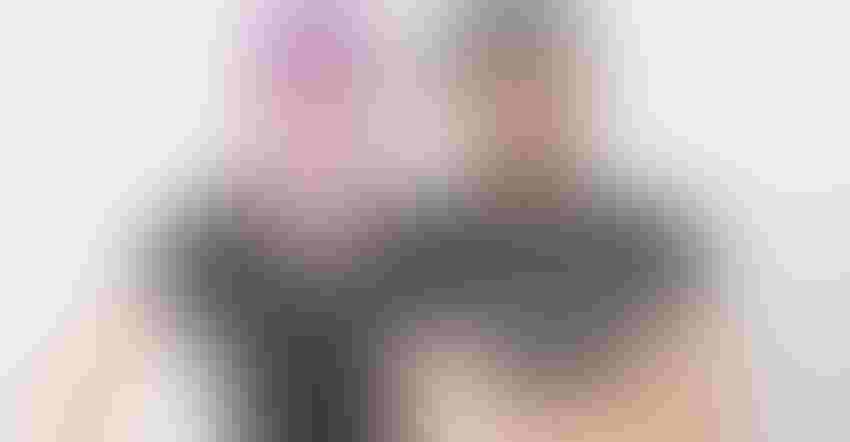 Sadrah Schadel and Mike Woliansky have a clear mission for their plant-based proteins company: Do no evil. For the innovative, driven Asheville, North Carolina-based duo, this means using food as a force for good. "'Do no evil' steers us in every way and informs our decision-making, from where our ingredients are sourced to how we treat our team as an extension of family, to how we advocate for the community—it's all related," Schadel said. "When we think about sustainability, we're thinking about the whole system."
But environmental sustainability, in particular, is huge for these entrepreneurs. "Decreasing global meat consumption is the No. 1 thing we can do for the environment," said Schadel, a lifelong vegetarian. To help consumers consume less meat, she and Woliansky developed five distinct plant-based options that actually taste and eat like meat. Whether it's Comrade Cluck No Chicken or The Stallion Italian Sausage, these products deliver the flavors meat-lovers crave using vegan, non-GMO and organic ingredients.
We caught up with No Evil Foods' founders to discuss how their company came to be and how they're powering a plant-based revolution.
What was the genesis of No Evil Foods?
Sadrah Schadel: Mike and I grew up in the punk rock and hardcore scene, and the spirit of that music really impacted us. It's about rebellion and bucking the system, but it's also about community and helping one another. Ten years ago, after we'd become more educated about where our food was sourced, we moved from Philadelphia to upstate New York to grow our own food. We had a big garden and did maple sugaring, but we were still buying our plant-based proteins from the grocery store. When we examined those items more closely, we found they were filled with junk ingredients we didn't understand or feel good about, and they were underperforming to my expectations as a passionate home cook. So we took our same rebellious approach and began making plant-based meats in our own kitchen.
Around that time, we moved to Asheville and were looking to get more out of our work. We wanted what we did to earn money to be important to us personally—to promote health, manifest our values and help the community. So four years ago, we took our plant-based meats to the farmers' market and our company was born.
What are the key ingredients in your plant-based meats?
SS: Each recipe is unique—we do not have just one basic recipe with different seasonings, which is the approach many companies take. That said, the protein for all of our products comes from chickpeas, wheat and nutritional yeast, which adds B vitamins and amino acids. We have a clear bar for whether an ingredient gets included. If I can't create an ingredient in my home kitchen without scientific lab equipment, you probably won't find it in our products.
Does meat have any nutritional benefits that your products don't deliver?
SS: The most common nutrients you get from meat are iron and vitamins B6 and B12. Our products have impressive levels of each, but no cholesterol or saturated fat, so they outperform meat nutritionally.
Why is it important for you to emulate the taste and mouthfeel of actual meat?
Mike Woliansky: It is really important that people don't feel like they are missing out. Our mission is to make a significant public health and environmental change through diet, so our products need to appeal to those who love the experience of meat. We want it to feel compromise free—you don't have to give up your favorite recipes or ways of cooking. As a company, we are realistic and know that a full transition into veganism is not going to happen overnight or for everyone. But we want to spread the message that the little changes people make have a positive impact.
SS: And we don't just aim to emulate the texture and flavor of meat—we nail it. We are really old-school in our approach. We studied traditional meat-making methods and explored time-tested seasoning blends found in old cookbooks and family recipes. We do grassroots taste-testings with unsympathetic audiences who are not likely to respond favorably. If we can't get the flavor and texture right, we start over.
Is the plant-based proteins market getting crowded?
SS: We're definitely seeing a lot of growth in the category, but I wouldn't say it's crowded. There is still a lot of room and many options for people looking for different types of plant-based proteins. All of this growth shows that consumer demand is there and that retailers and buyers are hearing it and responding. Having competition is also positive, as it pushes all of us to be more innovative.
How do your products stand out from competitors'?
SS: There are no other products on the market that hit the textural mark with as clean of labels as ours. Those two points are unique to us. We are not relying on protein isolates, and our products have very little to no oil, which consumers are drawn to. Many have been waiting for products like ours.
Our new packaging, which came out before Natural Products Expo East 2017, also sets us apart on the shelf. You don't see anything else quite like it in the meat alternatives case, either in its design or the way that it's interactive with the peekaboo high-fives. You can motivate through fear or positivity, and we've chosen to motivate through positivity. Our packaging does this by showing what a powerful impact purchasing plant-based meat can have. Getting the NEXTY Award for our packaging was amazing. 
Plus, it's actually, truly compostable, which is rare!
SS: Yes, the outer carton is completely compostable in home-compositing systems. The interior, because of safety regulations, is vacuum sealed, but we are seeking alternatives.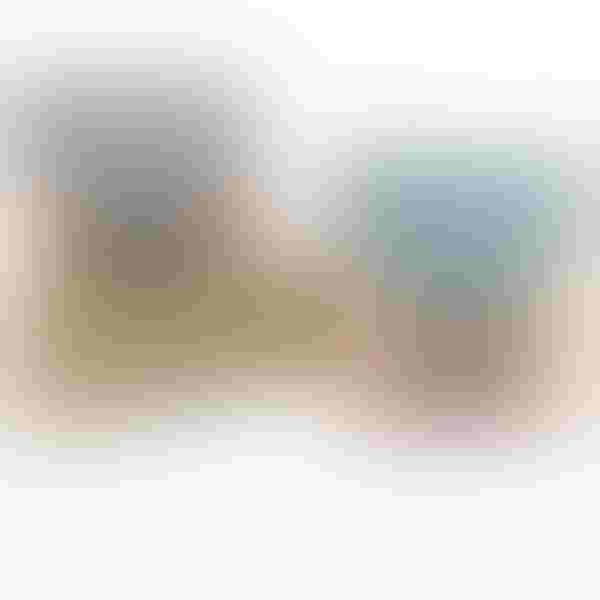 Are you sold in the natural channel exclusively or in conventional too?
MW: At the moment, we are mostly in natural, but we have some exciting conventional partners coming online this year. Soon we are launching into 150 Ingles stores, a really great conventional chain in western North Carolina. It's important for us to focus on both channels as we grow. We try to reach out to as many people as we can to share our message and affect change, and the best way to do that is to connect with partners in both the natural and conventional channels.
How do you work with independent natural retailers to market your products?
MW: Our relationship with independents is really powerful. A big part of our "do no evil" mission is building community around our brand, and that goes back to building strong connections with store buyers and the people stocking the shelves. We have a great field marketing manager who just did a demo road trip to the Midwest. We are hiring regional brand ambassadors to be steeped in with consumers. I like the idea that No Evil Foods has a real home in other communities and isn't just a brand on the shelf.
Any advice for independents on how best to sell your products and uplift the category?
MW: It's important that we work to be on equal footing as a protein option and think about plant-based meat as just part of a healthy, diverse diet. We need to get away from the idea that it's an alternative or "other." That is an important mindset. The most effective way to attract sales is for people to taste our products because there is is still a stigma around plant-based meat, and many people have had bad experiences with products in our category. So it's exciting when stores want to do demos and tastings. We've shown that when they do those things, customers will buy our products and keep coming back to buy them.  
No Evil Foods, which was established in 2014, will be at Booth 8810 during Natural Products Expo East on Sept. 12-15.
Subscribe and receive the latest updates on trends, data, events and more.
Join 57,000+ members of the natural products community.
You May Also Like
---