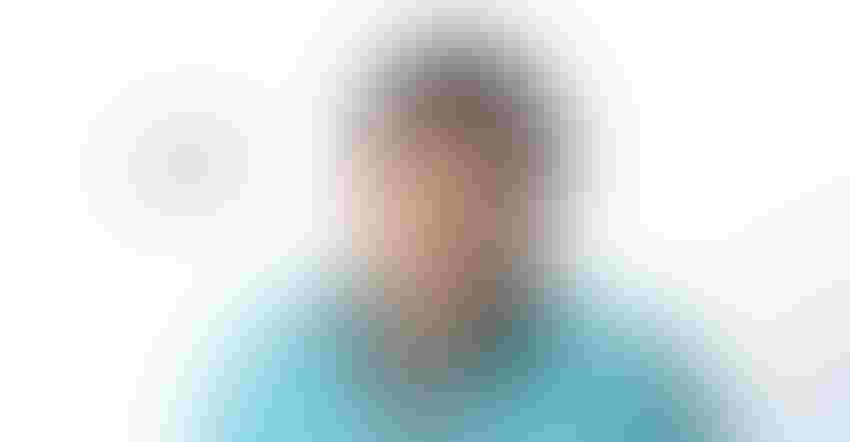 Wedge Community Co-op, affectionately dubbed "the Wedge," has been a Minneapolis staple for more than four decades. Started in an apartment basement by a group of health- and sustainability-minded neighbors, it has flourished into a thriving store, distribution company and catering service, still invested in supporting local food and the local economy.
Josh Resnik, a longtime Wedge shopper, came on board as CEO a few years back. Merging his business acumen, passion for local and vision for the future with the committed Wedge team has yielded many exciting new opportunities for the co-op. NFM caught up with him to see what's popping.
What got you interested in food?
Josh Resnik: I grew up in Connecticut, about an hour from New York City, and was always around food. We were the type of family who'd be eating one meal but talking about the next. We'd often drive into the city to check out these tiny Ukrainian or Ethiopian places, so I've always had a passion for exploring new tastes. Even when I moved to Northfield, Minnesota, for college, we'd drive up to Minneapolis to try new restaurants. Then after graduating from business school, I came back to work for General Mills.
Wow, so you first worked in mass food?
JR: There was this big dichotomy between my professional and personal life. At work I'd be figuring out the next microwavable dessert for Betty Crocker or the next yogurt in a tube. But I shopped at farmers markets and the Wedge, supported local restaurants and got involved in Midtown Global Market and other nonprofits. I remember walking through the farmers market and thinking how much I loved building connections with farmers—it was kind of like my church. I realized I'd love to meld my professional background with my passions, so that started my path. I ran a small company that sold grassfed bison meat for a few years, and then the Wedge opportunity came about in late 2012.
What were your main initiatives as CEO?
JR: I felt like we needed to expand, so we crafted a three-part plan. First we built an offsite commissary kitchen on Nicollet Avenue. Our store was so cramped and we wanted more space to serve prepared foods because that's where the market is going. Now with the offsite space, we're ready to serve more than one store. We also have a catering business that grew 72 percent last year. That location now also has a mini-market, café and community space. In total, it's 15,000 square feet with 4,000 square feet of retail.
What's phase two?
JR: Now we're in the midst of remodeling the Lyndale store—the first remodel since 1997. One component is updating freezers, HVAC and the roof—unsexy upgrades that needed to get done so we can run more efficiently. The other piece is reconfiguring the store to relieve congestion and make it flow better. Everyone talks about creating more perimeter space because that's where you can really differentiate yourself. That was a conundrum for us, so we moved the registers to the center and put seating at the very front so people looking in from the street can see the action. We're also adding amenities that have become basics in grocery retail, such as a full-service cheese area, our own sliced deli meats, a hot bar and a salad bar.
And phase three?
JR: Phase three has changed course. We set out to open a second complete store. We are vertically integrated with food production and warehousing, so we recognized there would be definite efficiencies of having more retail outlets. Plus, people are shopping closer to home these days, so we want to be in more neighborhoods than one. But now, instead of a new store, we're exploring consolidation with Eastside Food Co-Op and Linden Hills Co-Op. Minneapolis is a unique market because there are so many independent co-ops, all sharing similar values and working toward the same ends. We're in discussions now, and our members will have to pass it by a two-thirds majority.
Given Minnesota's short growing season, is it tough to find local products outside of summer?
JR: Three or four months is the heart of local, but we have some local storage crops through the end of year. However, along with having close relationship with farms here, we promote the idea of buying "like local" year-round. Through our distribution arm, Co-Op Partners Warehouse, we support small organic farmers in other regions rather than buying from big industrial players. So when customers want broccoli or strawberries out of season, they're getting them from small organic farmers in growing regions. We have amazing buying through CPW, and as a smaller retailer and warehouse, we can be more nimble than a big natural chain.
Does CPW just service the Wedge?
JR: It's owned by Wedge, but it's a separate business unit that sells to 450 outlets in the upper Midwest. Twenty-three of our 25 biggest customers are other co-ops, but we also sell to restaurants focused on natural foods. That has been the fastest growing part of our business. It allows us to aggregate everything and bring it to partners on one truck, which takes trucks off the road and lets our 116 farmers focus on farming instead of deliveries. We never actually own the food—we get a small fee, but it's a direct transaction between retailers and our local farms.
Subscribe and receive the latest updates on trends, data, events and more.
Join 57,000+ members of the natural products community.
You May Also Like
---