DAH! brings Indian flavor profiles to the natural yogurt market
DAH! brings Indian flavor profiles to the natural yogurt market
A business built on a shared love of lassi and Indian culture evolves into a NEXTY-winning brand.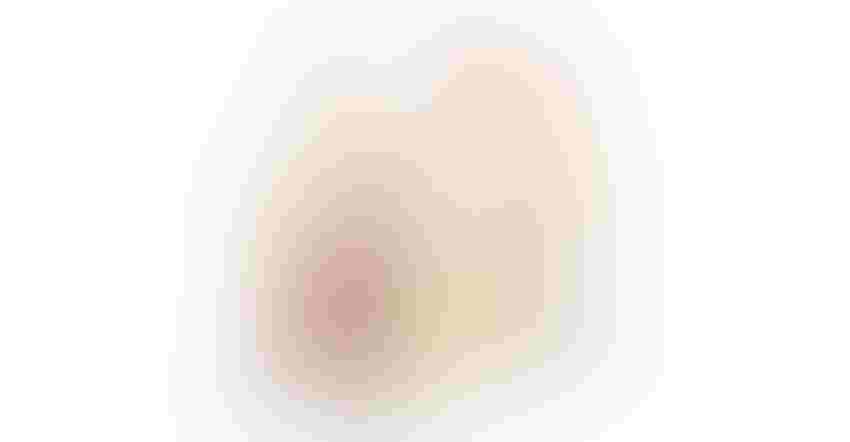 When JD Sethi moved to the U.S. at 22, he missed the taste of lassi—a traditional yogurt-based beverage popular in India, his homeland. Unable to find a suitable replacement in the States, he started making lassi at home and eventually obtained a small manufacturing facility on a small farm in Whiting, Vermont. There, he brought the Dahlicious brand to life in 2010. Eventually, the business grew out of the Vermont facility and operations moved to a plant in Leominster, Massachusetts.
In 2015, he met Ajeet Burns, who'd also lived in India during his formative years and enjoyed lassi. The two soon formed a partnership and using Burns' background in natural foods, began to revamp and reposition the brand as DAH!, focusing on sharing the cultural story and probiotic benefits of lassi and developing a plant-based line of creamy yogurt in flavors like Mango Chili, Wild Blueberry Almond and Cherry Vanilla. In 2020, the company won a NEXTY Award for Best New Organic Food for its Organic Alphonso Mango Almond Yogurt and added dahi, a staple yogurt found in many Indian kitchens, to the product lineup. We caught up with Burns and Chief Marketing Officer Jessika Frerichs to discuss the recent expansion and learn more about the brand. 
What makes your product different from other yogurts in the natural product space?
Ajeet Burns: We own our factory and create in house, so we can ensure the product meets our quality standards. JD is still in the plant every day making sure the process is going right. In addition, we are the only company that sources cultures and probiotic strains that are specific to India for our yogurts. 
How do you get such a high probiotic count? 
Jessika Frerichs: DAH!'s massive probiotic benefits—15 billion probiotics per cup—are created through a slow culturing process. The reason it is so smooth and has such great texture, taste and high probiotic count is because it is cultured at a low temperature for a long time. Slow culturing allows the cultures to fully develop, which results in a higher probiotic count. 
Tell us about landing your first retail account.
AB: JD's first account was Debra's Natural Gourmet in Concord, Massachusetts. He walked in with the product, spoke with the owners and they agreed to list it and put it on shelves. Since then, we've made sure to focus on ingredients, sourcing, marketing and having a solid distribution plan for the natural segment. Now, Whole Foods Market, Sprouts Farmers Market, Wegman's and many other natural products retailers hold down our core retail business. 
We loved the colorful, animated video on your website that explains the lassi-making process. How do you balance doing justice to a product with such historical and cultural significance with mass market appeal?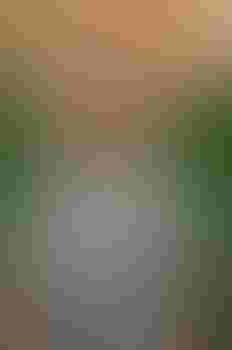 JF: India has such a beautiful culture and needed a contemporary way of telling the story that was digestible. Every month, we feature an artist that represents India on our social and digital channels. Through that outreach, we found Tanya Kotnala of Bulhi Design Studio. We collaborated with her to create a story of why and how we make lassi. Using animation captures the attention of consumers and helps them understand—in a digestible way—what it is about the tradition and process that's so important. 
How have your marketing strategies evolved as you've expanded? 
JF: In the beginning, our packaging was very basic—our premise was that the product would speak for itself. And yes, it's an amazing product, but the U.S. consumer wants to feel as if they are experiencing something unique or discovering something. As the brand grew, we used data to learn what people are looking for in terms of packaging and brand story. We're very fortunate that once people try our products, they fall in love with them. We now work a bit harder to stand out on shelf to allow that to happen. 
Where do you focus your retail education efforts? 
JF: As a small brand, it was easier to focus on the digital space initially. Before COVID, we also did a lot of demo services to drive trials. We know once people try DAH!, they love it. We've done a lot of research and data sourcing that focuses on what people want to see and what impacts their purchasing decisions. When we describe our products as "India-inspired," people often think "savory" or "masala," not mango yogurt—so more education at the shelf is a goal moving forward. We are also looking at more interactive digital experiences as well as partnering with Indian tastemakers. Unlocking the market for India-inspired yogurt relies on using different ways to inspire consumers to try it. 
What has surprised you most about operating in the natural products industry?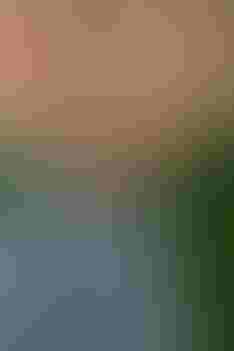 AB: The natural products industry has changed a lot over the last decade. A positive takeaway is that more people understand that ingredients and natural products are important to their health. What gets a bit tricky is with all that growth, you see some players entering the industry because they see it as a trend. When people come in with a lot of money, it can make things more difficult for the whole industry to remain authentic, but as long as you stay true to your core—as we have from the beginning—it's not a trend, it's a way of life. 
What else should retailers know about you and your company?
AB: Retailers and consumers are looking for more ways to experience cultures through food. Because there are an array of cultural variations and ways of making yogurt, it's the perfect category for exploration. Our India-inspired products are unique, slow-cultured, great for your health and taste incredible. 1.2 billion people can't be wrong.  
Subscribe and receive the latest updates on trends, data, events and more.
Join 57,000+ members of the natural products community.
You May Also Like
---