Dang Foods spots new opportunity in keto
Dang Foods spots new opportunity in keto
The trials and tribulations of launching an innovative product in a crowded new category.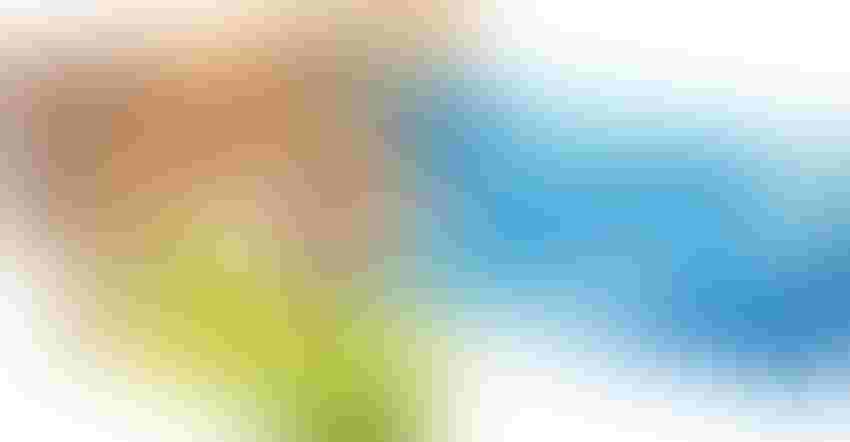 Vincent Kitirattragarn, CEO of Dang Foods, is often credited with bringing coconut chips to the grocery snack aisle. Traditionally used as a crispy topping in Thai cuisine, in 2011 Kitirattragarn recognized the opportunity to transform this classic ingredient into an addictive snack that would appeal to U.S. shoppers. It was at a time when consumer interest in coconut oil was just hitting its stride. A 2011 article in the New York Times even chronicled coconut's unlikely rise—for decades it had been perceived as a detriment to heart health—citing that annual coconut oil sales growth at Whole Foods Market had been experiencing double-digit growth over the past five years. For many, Dang's coconut chips were the perfect entry point to coconut products, and a primer in understanding the role of healthful fats in a modern diet. And that includes saturated fats.
Since then, Dang has launched several product lines that have resonated with shoppers seeking unique, inspiring snacks, such as the company's wildly popular Sticky Rice Chips, which are made with organic rice soaked in watermelon juice and coconut milk. The line helped solidify the brand's positioning as a snack leader.  
While Dang's products have historically been merchandised in the chip or snack aisle, their latest fat-containing launch is primed to be featured along ketogenic sets. The Dang Bar, available in three approachable flavors (including an outstanding Lemon Matcha flavor), is billed as a keto bar that actually tastes good. It contains 15 grams fat (4.5 grams of which are saturated), 9 grams of protein from almonds and pea protein, chia seeds and no added sugar. Stevia leaf extract adds a touch of zero-calorie sweetness. Notably, the bar is also plant-based—an anomaly in the ketogenic-friendly category where most snack options contain dairy or meat.
Here, we chat with Kitirattragarn to learn about his inspiration for the Dang Bar, and how his company continues to innovate in healthy snacking.
What was the catalyst to create a keto-friendly bar?
Vincent Kitirattragarn: Ever since I first demoed our coconut chips, people were asking for less sugar. That told me that we had an opportunity to bring low-sugar products to market.
Around two years ago, when we were experimenting with different snack concepts such as clusters, I tried the keto diet. I'm not really a diet person, but after doing it for a couple weeks, I found that I had more energy and fewer crashes. For me, the keto diet was a validating experience—but there were very few snack products that could serve keto consumers.
What were some challenges you face while creating the bar?
VK: We worked on formulating the bar for a year. It was a big pain to find the right co-packer because unlike most bars, our bar is not extruded. It needs a weird machine that actually cold-presses the bar into molds. When you unwrap the bar, you'll see little chunks of nuts and other ingredients. We wanted to see all of these whole foods; we wanted texture.
What's it like to launch a new product in an area of the grocery store where you haven't yet merchandised?
VK: Standing out from the competition is a challenge in the bar category. But I don't think there are any really good keto bars out there that make you say "Dang!" Our entryway in the bar category is through keto. The fact that we're plant-based also helps us stand out, as finding vegan and keto products is particularly hard. Our plan is to have a portfolio of snacks that meet different consumer needs across the grocery store. Bars are one of those formats.
What do you think the ketogenic food landscape will look like five years from now?
VK: Right now we're seeing a huge surge of interest in ketogenic eating—particularly from the middle of the United States—the Dakotas down to Texas. Salt Lake City, Utah and Austin, Texas are two of the top keto cities. This is interesting because usually health fads are clustered on the coasts like New York City and Los Angeles. There's going to be a lot of products launching to meet keto needs. In five years, some of those brands will see a shakeout, with the most high-quality products rising to the top.
I think there might be an evolution from keto to products that are keto-ish: low sugar, low carbohydrates and high protein and fat. Because it's a difficult diet to sustain, people are going to adopt to make it work for them. For me, that means eating a keto breakfast, keto lunch and a more relaxed dinner. (I might sneak some ice cream in for dessert.)
There might be a move toward plant-based keto, too. It's hard to maintain cardiovascular health when you're eating a ton of animal fat.
We're impressed with how delicious the bar is. Have you received much consumer feedback?
VK: I was just in New York City last week sampling the bar as much as a I could. From what I've heard, it makes keto eating occasions easier than other formats such as butter coffee.
The bar is going to be a higher-velocity item for us because we anticipate daily consumption. It's very early on, but we do have a subscription option for ordering through our website. Users can order a single case or a monthly recurring box.
Users also love that we have a Keto Certification from the Paleo Foundation. Anyone can place the word "keto" on their product packaging. Keto products are supposed to be 5 grams of net carbs or less. The certification proves to customers that we're not bullsh*t.
Subscribe and receive the latest updates on trends, data, events and more.
Join 57,000+ members of the natural products community.
You May Also Like
---