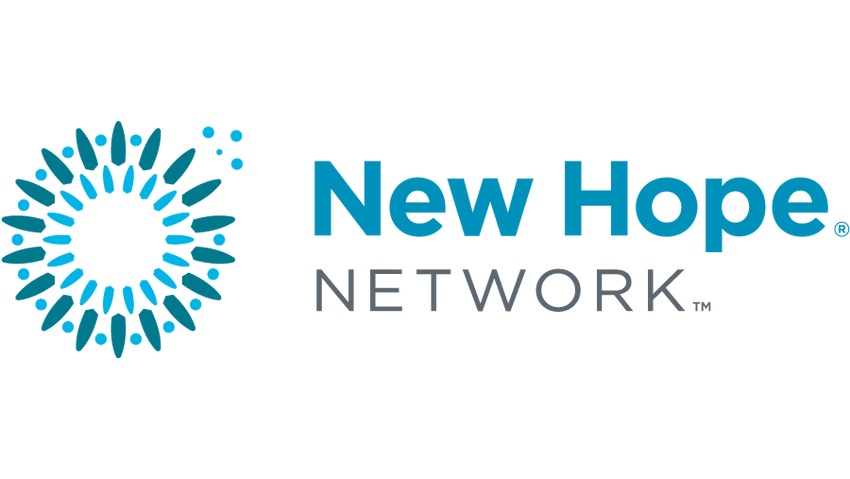 The race is on in the personalized nutrition space and both the starting line and the victory lap appear almost certain to happen in direct-to-consumer. At the same time that services like Nutrigenomix offer cutting edge analytics in individualized nutrition, companies such as Zenamins and FitKit offer personalized supplement subscriptions based on a multiple choice questionnaire and delivered by mail. With the engines of technology revving even as scientific research provides greater traction for nutrition as a basis for health, players in the personalized nutrition space appear poised to shift into high gear.
That race, early moves suggest, may start online, but multiple finish lines, including practitioners' offices, await. With the starting gun still echoing, Thorne Research and WellnessFX have an early lead in those first crucial laps.
Straight to the science
Since Thorne acquired WellnessFX in 2013, a move that garnered an NBJ Innovation award, the company has taken steps to validate and improve acceptance of nutritional supplements within the broader medical community. In an agreement with Mayo Clinic, Thorne began clinical trials of a number of supplements in January. In a separate agreement in August, Mayo began providing health and wellness content to the Thorne website, under such headings as Fitness and Performance, Healthy Aging, and Nutrition and Healthy Eating. The association with Mayo certainly imbues Thorne with a mainstream medical credibility and paves the way for a straightforward strategy Paul Jacobson, CEO of Thorne Research and WellnessFX, succinctly sums up: "Prove the products work, publish the results in medical journals, and then write content to help people in the prevention and wellness space."
In advance of published results from clinical trials, however, individual health and wellness research has already come within reach of the consumer: WellnessFX clients can track test results to see if their supplements from Thorne are working, a feature likely to ensure continued compliance with the regimen delivered by subscription. Blood diagnostics that once required a doctor's office visit are now available through several online services that, like WellnessFX, include a medical intermediary, and soon will be available direct from companies like newcomer Theranos or established diagnostic provider, LabCorp, which earlier this year announced it will offer consumer-ordered services.        
Personalized payoff
Since the diagnostics and data tracking fall under health and wellness services, which are most likely not covered by insurance, costs remain key. While prices for personal nutrition services range widely, WellnessFX offers a diagnostic packages starting at $78, a price that may be lower than the same panel of blood tests through health insurance, making the unreimbursed cash payment for testing easier to swallow. Computational biologist Nathan Price, associate director at the Institute for Systems Biology, sees the individualized information of regular diagnostics as a key element in assessing the effect of nutrition, exercise, and supplement choices. "Data is empowering for individuals to make correct choices about nutrition," Price says. "There are limitations to that, of course, but those limitations are driven by a lack of [scientific] understanding." Those gaps in understanding, he contends, are going to be filled by the data now being collected by commercial entities.
One of those commercial entities is Arivale, the scientific wellness company spun off this summer as the participant interface for ISB's 100K Wellness Project, a research project aspiring to track individual health data for 100,000 participants over a period of decades. With Price and ISB director Dr. Leroy Hood as co-founders, the venture raised $36 million in funding in July. In addition to blood diagnostics, Arivale will assess some genetic information and pair customers with a coach, generally a registered dietician or nutritionist, who will develop an individualized wellness plan and provide monthly phone check-ins.
"What's really exciting about personalized nutrition is that the amount of data that we're going to be able to generate going forward is going to be totally transformative of our understanding of these kind of issues," says Price. "There is just a ton that we are going to learn by having this longitudinal information, where we have enough data flowing in ... I think we're going to be able to define a lot of new norms."
Indeed, the data will begin to pile up, as genomic sequencing has become affordable and accessible, and is likely to become more so with emerging nanopore sequencing technology from Oxford Nanopore and Stratos Genomics.  Microbiome testing is also becoming a possible assessment tool (though standardization of sample-handling, testing methods, and results assessment are needed here). Add to that the fitness tracking device data—and the promising possibility of PhysIQ's proprietary personalized physiological analytics platform, which monitors and tracks a range of vital signs in real-time and received its first FDA clearance in August—and the ability to create truly individualized wellness plans becomes a reality. All of these platforms include an online component where a direct-to-consumer buying option is almost a given.
At WellnessFX, too, the assessment of certain genomic information related to nutrition and supplements is on the horizon. Jacobson points out that personal nutrition won't simply be a matter of taking supplements but of employing diagnostics that match specific supplements and track the effects. That means the testing and diagnostic display of WellnessFX will expand to include many more tests than in the past, with products to match. "We've been waiting and waiting for the technology to catch up," Jacobson says. "Now we're entering an area where it's going be very scalable as a business opportunity."
Assisting the early adopters
While data and technology are essential to personalized nutrition, neither, in and of itself, will lead to wellness. Jacobson stresses the importance of both medical intermediary and a plan of actionable solutions in exercise, nutrition, and supplements. The medical contact helps the client navigate a deluge of information while actionable solutions elicit changes in health.
It appears that flood of data isn't scaring anybody off. Since Thorne acquired WellnessFX, the user base is up by 300,000. The 50,000 early adopters suggests a huge potential that may be just months away as the Mayo data comes in and the technology ramps up. 
With at least some of those actionable solutions likely to be recommendations for nutritional supplements, Thorne's alliance with WellnessFX likely put the company in a pole position right out of the gate. Supplement sales through a practitioner keep the companies' brand of personalized medicine out of the retail channel and in a corner of the direct-to-consumer space where loyalty and compliance can be much higher. Results of Thorne's current clinical trials with Mayo, too, may just usher in a whole new era for nutritional supplements in that high-touch practitioner, but also online, where the immediacy of the interface encourages constant monitoring of condition and nutrition. "I don't think the future of the supplement industry, long term, is 500 different manufacturers on a store shelf," Jacobson says. "We're making a gamble that we're right. I hope we are."
Subscribe and receive the latest updates on trends, data, events and more.
Join 57,000+ members of the natural products community.
You May Also Like
---
Sep 20 - Sep 23, 2023
Natural Products Expo East is the East Coast's leading natural, organic and healthy products event.
Learn More