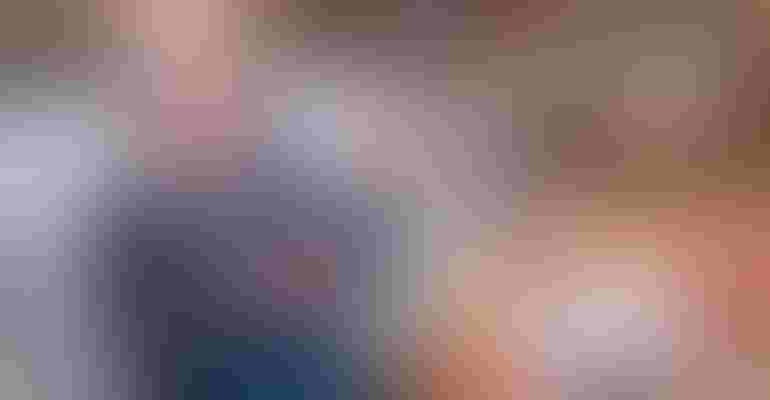 Ringing in of the new decade appears to have brought with it a new era of retailing. We had barely finished singing "Auld Lang Syne," when Kroger-backed Lucky's Market confirmed it would be shuttering all but seven of its approximate 40 stores that spanned 10 states. A few days later, Earth Fare announced it would be closing its 50 stores. Likewise, New York-based Fairway Market also closed up shop. (New ownership for each or parts of each ensues.) Then came the new coronavirus.
Aside from the nation's hospitals, no other sector has been on the front lines as of late than food retailers. Yet, even in the face of a pandemic, independent retailers have found that the well-honed, tried-and-true tactics that have helped them excel or compete against larger competitors are helping them rise to the occasion. Innovation and technology continue to change retail but the evolving face of retail doesn't always hinge on the shiny new thing. Instead, it revolves around tactics like these.
Retailing with heart
There's no better time than now to see the strength of retailing with heart. Retailers that do this have both a resilient staff and customer base. Leading with heart contributes to the ability to lead in uncertain times. The results of this type of retailing is seen on the Facebook pages of natural retailers such as Royal River Natural Foods in Maine, where enthusiastic customers have left comments such as, "Their commitment to their community's well-being is unsurpassed." Or in relation to the new coronavirus crisis, "We are here for you! And thank you so much for being there for us."
This kind of thinking has been the backbone of how David Warner, president and co-founder of two City Feed and Supply stores in Jamaica Plain, Massachusetts, does business. "We believe we differentiate from larger competitors such as Amazon/Whole Foods through a heartfelt emphasis on engagement with our community both through stocking locally sourced items (approximately 40% of our inventory) and supporting local events and activities."
Retailing with heart can also serve as a key differentiator for natural products stores at a time when many stores are chasing each other on price, says retail consultant Mark Mulcahy, who has spent decades working in natural products retail and is the founder of Organic Options. "Retail is going through the biggest evolution and revolution in 100 years. With my clients, I work on reimagining retail as they know it. We can't keep doing it the way we are. There is a dynamic in the grocery business, and it's a race to the bottom. We're seeing what is happening from that model, and only so many players can win in that market, and Walmart already has it," he says.
"Stores of the future are going to be the ones that you feel something for; they are transparent, it's real transparency and authentic. I help with merchandising and local growing programs so stores can sell more organic food. But I really help people to have a relationship with food, to become passionate about the work they do and the impact their daily actions have on making it a better world."
Reimagine and redefine mission
Retailing with heart doesn't start out of nowhere. It often comes with a mission, an answer to the question, "Who are you?" as a retailer. This is the question Billy Griffin, owner and president of New Moon Natural Foods, had to ask himself. Griffin, who has two stores in the Lake Tahoe/Truckee area, says questioning New Moon's mission was part of maturing beyond being a mom and pop store. "We had to think about what do we want to hang our hat on."
After evaluating systems and working with Mulcahy, Griffin says, "We committed our mission to be the finest produce department in America." Even though that was lofty for a 6,000-square-foot store in the little mountain town of Truckee, Griffin says, "If you aim for the stars, you can still go pretty high even if you miss."
First the store focused on quality. "Mark was instrumental in helping us learn what we needed to do to better prep and take care of produce, how to source produce at the highest quality and to develop relationships with people that would establish a better product coming in the door," Griffin says. Working on having higher quality produce led to many changes in the store. Mulcahy helped to train staff so they would know produce better and sell it better and get people excited about it. "And so the mission began with quality and moved into training, which moved into softer things like signage and how to light it and display it and fixtures," Griffin says.
The key to Griffin's success was that he and Mulcahy didn't try to change more than he and the staff could handle at any one time. But the focus on produce alone resulted in a 25% increase in produce sales year over year. Referring to center store products as barcodes, Griffin says, "You can shop for barcodes anywhere. You can get yerba matte at the gas station now. But you can't get top-notch organic produce just anywhere. And even those that do it, don't do it as well as we will. I haven't been to every store in America, but it's paid off for us."
Find the right price
As Griffin looked at produce he also had to look at pricing, something that smaller stores can sometimes struggle with. "A conversation that is not being had is the real cost of food distribution. Everyone is being taught low, low, low," says Mulcahy. "Everyone wants everything for the lowest possible price and there is a trickle-down effect. A good deal should be a good deal for all parties. If you price that way, you will always be successful."
While stores have to be competitive, Mulcahy says retailers need to think about where to focus on margin and where to give a little.
"You can't just try to achieve the 35-40% margin on everything to pay the bills," says Mulcahy. Instead he asks, can you make your numbers with a 50% margin on one item and only 30% on another? "It's a matter of playing with the numbers." Maybe you don't win on bananas and Fuji apples, but you can make up your margins on chard and kale.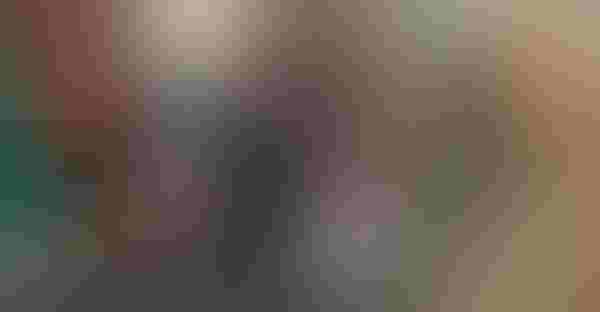 Hire people who fit your mission
Griffin's focus on quality produce prompted him to take a look at his stores' staff. While some employees became enthused about the quality upgrade, others weren't on board with the change.
"We slowly got rid of the people that weren't the right fit for the mission. We kind of weeded those people out and once we got a tight team, the staff started to self-police," says Griffin. If someone is not pulling his weight, the staff will let Griffin know. His team now expects excellence. "It's a culture change and it doesn't happen overnight," he says, adding that retailers can achieve that if they take the right steps.
The store is fairly well-known and celebrated in the community for the joy the staff exudes.
"So, we doubled down on that, making it a fun and great place to work because that reverberates out," Griffin says.
A good staff is critical at any time but grocery retail staff have become heroes in the age of COVID-19. To keep employees satisfied during this highly stressful time, stores such as Natural Grocers have enacted pay raises, implemented bonuses and expanded paid time off.
Whether in a time of crisis or not, Griffin says, it's key to think about mission in relation to staff and if you can support staff in a healthy way and get them on board with the mission. If you can do that, he says, "You'll always be great. You'll be serving your community and people will come with you. If you're just in it to make money, there are a lot of people out there better at that than you."
Local and fresh create opportunity
Focusing on local produce has become a solid differentiation strategy as conventional stores, pharmacies and even convenience stores have expanded their selection of natural products. It also covers being both transparent and authentic, and is seen as being more sustainable by consumers concerned about climate change. Smaller grocers have the opportunity to be nimble in bringing in new local products. Local allows them to offer variety by season and an experience to offset the growing demand for convenience that larger stores may be focusing on. And as foodservice and "ready-made" areas become more competitive in the grocery channel and beyond, local can be a key differentiator here, too. "Local is important to us because it is an intrinsic part of our mission to build community through food. Building community through food is not just about sitting around the table sharing a meal, it is also about supporting the folks who produce that food and the closer they are to you, the greater positive impact you can have," says Warner, of City Feed and Supply Stores.
"Local fresh food has the greatest potential to meet consumer demands and drive foot traffic, loyalty and sales," explains David Stone, founder and chairman of Forager, a platform he created to provide local supply-chain technology for farmers and retailers to more easily connect. "When I began talking to farmers and looking at why retailers weren't sourcing more locally, I realized it was all manual. Sticky pads, a Google doc or sheet, but a lot was going on through fax, email, phone calls, or a farmer would show up at the retailer to sell beets or spaghetti squash," he explains. One grocer could be working with 140 independent small suppliers. Hence, Stone set up Forager as a business-to-business ecommerce platform: Farmers post in real time what is available, and wholesalers easily purchase what they need, then pay the farmer electronically.
Forager started in Maine but now works with an active network of approximately 400 farmers and roughly 30 stores across 10 states on the East Coast. "It's a state-by-state, community-by-community effort," Stone says. On average, stores working with him have increased local sourcing by about 11% and those that have embraced the platform have seen double-digit increases in basket size. As one of those retailers, Warner says, "It has helped us to put in place a consistent and easy-to-use ordering process for a lot of small producers that both cuts down on the amount of time we need to spend ordering from a lot of smaller vendors, as well as gives us access to information and products from new vendors that might fit into our inventory mix."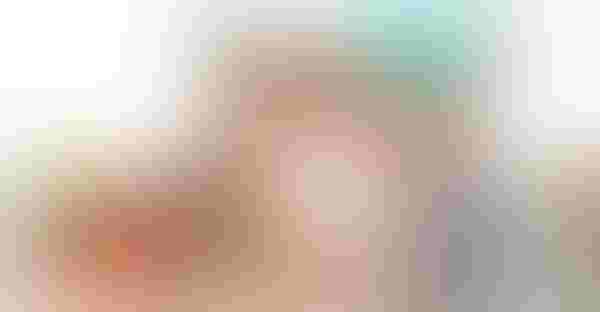 Technology makes a difference
Retailing with heart does not mean avoiding technology, which can help with efficiencies on the business side and in the front of the store. Amazon Go stores' "just walk-out technology" is the ultimate example of convenience and certainly a relevant concept in some parts of the country or for shoppers who aren't looking to connect. As online retailer Thrive Market has discovered, there is certainly a place for online shopping. The retailer was already growing leaps and bounds year over year with more than 600,000 members, until COVID-19 sent the retailer into an even greater sales growth spurt that has led to letters to customers from management apologizing for delays in shipping. For consumers who don't have New Moon in their backyard, Thrive has done its best to create a sense of community and retailing with heart. It seems to be working.
Stores might have good reasons for not pursuing an online strategy, but having one will be necessary, even if it only offers  curbside pick-up or a small delivery area. In February 2019, Bain & Company reported that only 3% of grocery spending was happening online, according to Business Insider. The reality now is that online-adverse shoppers are getting the hang of it. Chances are, at least some parts of online shopping will stick even when life returns to normal. This is why Warner says, "We are fast-tracking the development of our online ordering and delivery capabilities and will have that up and running soon."
With the growth of home delivery services from restaurants or the ability to order ahead and pick up your Starbucks latte, industry experts say consumers are going to expect more of this from grocery retail. For instance, what if a customer could call ahead and place an order for sliced deli meats and cheese ahead of time rather than having to wait at the counter? From lattes to sliced ham, it's the way the world is going.
Focus on what you do well
If you've dialed-in efficiencies, then sticking to what you know works can be a good path forward. But there's always room for improvement. While the 19-store retailer MOM's Organic Market is not looking to develop an online shopping strategy any time soon, the retailer is evaluating its bulk section. MOM's has always done bulk well. So as people continue to try to minimize the plastic in their lives, customers have been asking for more bulk. Now, MOM's is evaluating what liquid bulk stations for products such as vinegars, honeys and oils would look like. "We're actively going through some of the older smaller stores and trying to figure out how to fit that mix in," says Lisa de Lima, vice president of grocery at MOM's. As part of this push, she says, stores will offer containers for sale but also have signs throughout the store under products the staff thinks make good jars to reuse for something else. "A salsa jar, spice jars or baby food," de Lima says. "We are encouraging people to think about what they already have that they could reuse to purchase bulk." She adds, "We're figuring out how to do more bulk in some stores and how to do bulk better."
Ultimately, doing better at retail is all about strategizing, New Moon Natural Foods' Griffin says.
"If the big dog comes in and says this is my part of the yard, you don't figure out how to kick them out, but how to live with it or expand your yard. And that is where the nimbleness, creativity and spark and joy of independents comes into play," Griffin says. "We are a resilient and dedicated bunch and that is the key. So, you find ways to do what you're doing better than they do. Give them price, but you beat them on something else they can't do and find out what your community needs—quality, service, joy, community, fun—the intangibles.
"I'm sure with the possible exception of the nod to community, you won't find that in the mission statements of public companies."
Subscribe and receive the latest updates on trends, data, events and more.
Join 57,000+ members of the natural products community.
You May Also Like
---
Sep 20 - Sep 23, 2023
Natural Products Expo East is the East Coast's leading natural, organic and healthy products event.
Learn More