Employee owned? Certification lets the world know
Employee owned? Certification lets the world know
Certified Employee Owned highlights qualified companies, provides support for communication and best practices.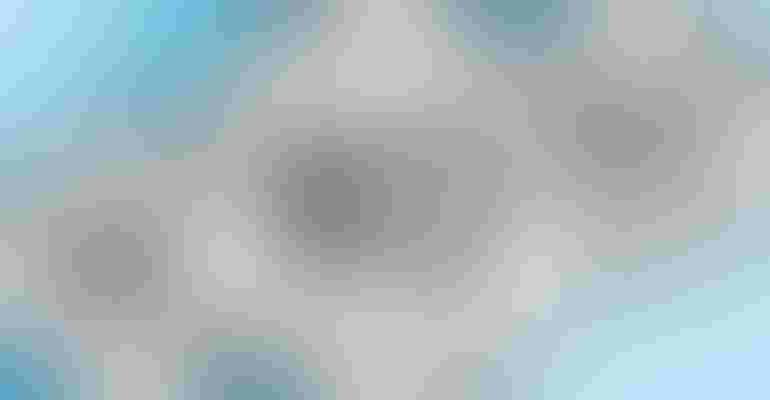 There's a new certification out there, but it has nothing to do with ingredients.
Certified EO, or Certified Employee-Owned, identifies employee-owned companies that are doing it right, so to speak. The organization's goal is to highlight the value of employee ownership—for the employees and their communities—according to the organization's website.
With more than 200 companies already certified, it's no surprise that the natural products industry is represented, including these food companies and retailers:
Lueken's Village Foods—100% employee owned

Litehouse—100% employee owned

Once Again Nut Butter—100% employee owned

WinCo Foods—100% employee owned

Woodman's Markets—majority employee owned
Certified EO estimates that at least 6,000 companies in the United States would be eligible for certification.
There are several ways a company can become employee-owned. Employee Stock Ownership Plans are the most common, according to Certified EO, but others include worker cooperatives, perpetual trusts and equity compensation plans.
To become a Certified EO company, a business must meet three standards:
30% or more of the company must be owned by employees, not including its founders, through a vehicle that gives them legal claims on residual profits; profit-sharing programs are not eligible for certification.

Access to ownership must be available to all employees who have worked for the company for at least one year, have worked at least 1,000 hours in the past year, and are at least 21 years old.

Ownership benefits must be distributed based on income or hours worked; maximum distribution cannot be more than 20 times larger than median distribution.
About one in 200 companies that request certification achieve it, Certified EO co-founder and CEO Thomas Dudley wrote in an email. The most common reason companies are not certified is that they do not provide broad-based ownership to employees, he wrote. Another reason is that companies offering broad ownership limit employee ownership to less than 30% of the company's value.
The cost of becoming certified varies between $3,000 and $10,000 a year, according to Dudley.
Certification benefits are more than a logo
Certified EO membership doesn't just mean a business can slap a logo on its website. Certified EO offers several tools to help employee-owned companies communicate with consumers, employees, clients and people seeking jobs.
Shop EO is a website that helps consumers find certified employee-owned businesses—or to assist employee-owned companies find partners, suppliers and vendors who also are employee owned, a big project that is underway.
"This will be a major endeavor to identify and code key information on every ESOP, Worker Cooperative, Employee Ownership Trust and Direct Share Ownership company that meets our standards of significant and broad-based employee ownership," the website said. "The result will be a valuable resource for our community that will help promote collaboration and partnership among employee-owned businesses."
Employee-owned online businesses are included, as well.
In addition to the shopping tool, Certified EO offers toolkits that businesses can customize for specific audiences: flyers for employees to know their rights and responsibilities as owners, how they build ownership and the effects of ownership on their long-term wealth; templates and infographics explaining employee ownership to share on companies' social media platforms; and talking points to help companies explain to employees and community members the benefits of employee ownership.
Certified EO also shares documents and manuals on best practices for attracting job seekers, encouraging employees to join in the ownership program and creating an employee-ownership program. These best practices guidelines are created by other Certified EO members.
Webinars on these and other topics also are available to members.
Employee ownership benefits communities and employees—even during a pandemic
"Employee-owned businesses empower workers and build community wealth," Dudley said in a September press release. "As our country begins to re-open, the choices that consumers make today will decide what our economy looks like in the future."
Employee-owners also have benefited during the COVID-19 pandemic, which forced many businesses to layoff or cut staff or even permanently close.
The Employee Ownership Foundation reported in October that employee-owned companies have done a better job than private or public companies in securing employees' jobs, maintaining work hours and salaries and keeping workplaces healthy and safe.
"This research expands the growing body of knowledge showing that employee owned businesses excel at surviving the most difficult economic conditions, while also excelling at retaining and training employees. With the right business model, this study shows, company survival and employee retention are not mutually exclusive," said Cindy Turcot, chair of the Employee Ownership Foundation's Board of Trustees, in a press release.
Regarding safety, employee-owned companies were more likely to have employees work from home and the employees started to work from home earlier than employees of private or public companies. Also, employee-owned companies provided employees with more personal protective equipment, the survey found. 
The Employee Ownership Foundation funded the study, which was conducted by Rutgers University and SSRS. The employee-owned companies involved in the survey were all majority- or 100%-employee owned.  
Similarly, a Project Equity study released in May found that employee ownership through stock ownership plans and worker cooperatives are valuable for business, workers and communities.
"When successful businesses become employee-owned, they create better working conditions, increase rights and agency for workers, and facilitate asset building for employee-owners, while boosting business survival rates and keeping local economies strong," wrote Hilary Abell, co-founder of Project Equity.
Other resources on employee ownership:
Subscribe and receive the latest updates on trends, data, events and more.
Join 57,000+ members of the natural products community.
You May Also Like
---
Sep 20 - Sep 23, 2023
Natural Products Expo East is the East Coast's leading natural, organic and healthy products event.
Learn More