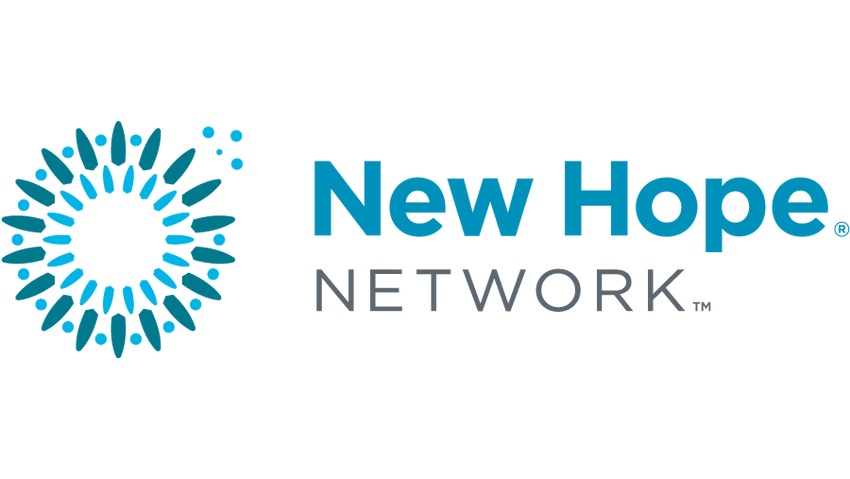 When Sunny Blende first ran the Western States 100-mile Endurance Run in Squaw Valley California in 1981, few people had ever heard of an ultramarathon, and the endurance sports nutrition industry had yet to be born. "We drank flat, watered-down Coke along the course and ate Oreo cookies and PB and J sandwiches at the aid stations," recalls Blende, a sports nutritionist and veteran ultrarunner. "That's all we had."
Fast forward 35 years and endurance events like marathons, ultras, 100-mile "century" rides, and triathlons have exploded in popularity, inspiring an increasingly sophisticated industry built around the demand for products that help athletes sustain themselves over the long haul. Blende's extreme niche is getting more crowded. The number of ultramarathons (races longer than 26.2 miles) quadrupled from roughly 300 in 2004 to 1200 in 2014, drawing 70,000 participants (up from about 2,800 in 1980), according to UltraRunning Magazine. In all, according to the Sports and Fitness Industry Association, 12 percent of U.S. adults have participated in an endurance event like a half-marathon, marathon, triathlon, or obstacle course competition.
The sports nutrition market is also on a roll, with U.S. consumers spending $6 billion in 2014, up 13 percent, on powders, bars, gels, chews, and ready-to-drink concoctions, according to Euromonitor International. By 2019, the market is expected to reach $8.8 billion. (That doesn't include the $50 billion spent on sports and energy drinks.) Protein products continue to dominate the category, with bodybuilders, CrossFit enthusiasts, and gym-goers clamoring for its muscle-building properties, but as the running and cycling crowd calls for more clean, conveniently packaged products that provide energy without trashing the stomach, a new wave of healthy fats, next-generation starches, and innovative supplements are emerging. Between 2010 and 2014, sales of non-protein sports nutrition products soared from $455 million to $668 million. As endurance athletes vie for greater distances and push to up their game, many predict demand for innovation will grow.
"I think it's a terrific market to get into right now," says Blende.
A growing demand for 'real food'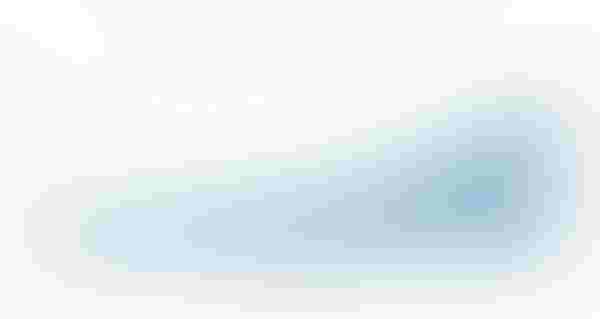 Seek out the chef behind an endurance nutrition product and, chances are, you'll find an ultrarunner. That's because ultrarunners, who can spend more than 8 hours – and sometimes even days - on a course, are keenly aware of the role nutrition can play in making or breaking an event. Sugar is, of course, important to energize the muscles short-term, but the longer the event, the more likely the body is to crave fat or, for very long events, even protein. To get all that in, without frequenting the Port-a-John, can be a gastronomical challenge. "An ultra is basically an eating contest with a little scenery thrown in," says Blende. "You can train and train but if your stomach goes bad it will ruin your race."
Some endurance athletes, like seven-time Western States winner and Clif Bar consultant Scott Jurek, advocate a vegan diet. Others, like EPIC Bar co-founder Katie Forrest, swear by meat. But as a group they tend to share one key preference that even someone training for a shorter event, like a half-marathon, can relate to: "People are looking for conveniently packaged real food, and things that are going to keep their body more stable than a sugar bomb does," says Forrest, an Ironman triathlete and distance trial runner.
Dissatisfied with a carb-rich vegetarian diet that trashed her stomach, Forrest (who once owned a vegan sports nutrition company) switched to a diet heavy in organ meats and vegetables in 2012. "I realized I had been misled by the traditional modern day food industry talk that tells you sugar helps you get through races and meat and animal saturated fats are bad for you." She and partner Taylor Collins stopped eating their own products and reformulated. In March, 2013, they rolled out EPIC grass-fed meat bars. Today, EPIC boasts 17 savory products, including a Bison Bacon Cranberry Bar, a liver bar, and a trail mix made with beef and coconut. EPIC is now the fastest growing sports nutrition bar in the natural channel, Forrest says, and on the shelves in Whole Foods, Sprouts, and REI.
Meanwhile, Clif Bar - which helped pioneer the endurance food category 12 years ago with its intensely sweet Clif Shot Energy Gel - is catering to the "real food" demand vegetarian-style. Taking a cue from Jurek, who has been known to bring a slice of foil-wrapped pizza along on his long runs, the company recently launched Clif Organic Energy Food, featuring flavors like Pizza Margherita and Sweet Potato with Sea Salt in compact pouches.
"After you've been running for a while you get to a point of fla
vor fatigue, where you just can't stand to take in anything else sweet. Runners have been asking for more offerings on the savory side," says Clif nutritionist Tara Dellolacono Thies, RD.
More fat, smarter starches, and cleaner supplements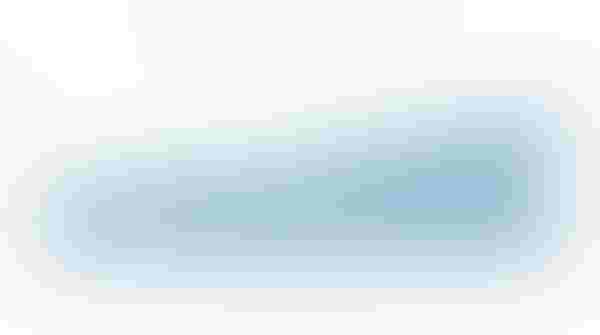 Fat is also a hot ingredient in the endurance world, as fat-based, or ketogenic diets surge in popularity. "For the longest time, we thought you should eat pretty much all carbohydrates and the more often the better," says Blende. "Things have changed immensely."
She notes that carbohydrates, like gels and chews, are important, because they provide quick energy and serve as the match that helps ignite the burning of fat for fuel. But they can cause spikes and crashes and be hard on the gut. The good news: Even the leanest endurance athlete carries about 80,000 calories of fat within their own bodies. The key, Blende and others suggest, is to train the body to be more efficient at slowly burning that on-board fat for fuel during exercise, so you don't have to eat so much. To do that, she says, athletes must adapt their training (more long, slow distance on a relatively empty stomach), cut back on grains, and–this is key–eat more fat.
That last bit has endurance athletes turning to Fat Works grass-fed or free-range animal-based cooking oils, Udos Choice oils, and coconut oils for cooking. For long races, they're eating nut butters like Pocket Fuel (founded by an Ironman triathlete), walnut-based CrossFuel (founded by ultra-distance swimmers), and Justin's Nut Butter.  "Some of these events are so long the athletes are missing meals and getting hungry," says Blende. "Fats satisfy them."
When it comes to sugar, a 6 to 8 percent solution of simple sugars was long considered ideal (that's why Blende watered down Coca-Cola, which was closer to 12 percent). In the 1990s came GU–a portable pouch of maltodextran, a more concentrated and easily-absorbed complex carbohydrate. 
Now, manufacturers are developing sugar-free designer starches, like Vitargo and UCAN Superstarch, with an ultra-high molecular weight and low absorbency which enables them to clear the stomach quickly before they can bloat it. Vitargo, with several university studies showing it gets into muscles faster than common sugars, promises an "instant surge of energy." UCAN, which is particularly popular among ultrarunners and endorsed by famed Olympic marathoner Meb Keflezighi, promises to cause almost no spike in blood sugar and no insulin response, providing a slow and steady fuel source while allowing an athlete to use more fat for fuel. (Thus far, only one university study has been done; more are coming soon, according to company officials.) Athletes are advised to consume a UCAN drink, made from non-GMO waxy maize, 30 to 60 minutes before an endurance event. Depending on how good of a fat-burner they are, they can exercise as much as three hours without refueling, says UCAN co-founder Peter Kaufman. "This is truly a change-the-world food technology and it is less processed than oatmeal," he says.
No discussion of sports nutrition products would be complete without mention of the clamor for cleaner products, free of allergens and impurities.
"There are a number of ways a food intolerance can effect athletic performance, and athletes are becoming more aware of this," says dietitian Pip Taylor, author of the new book, The Athlete's Fix: A Program for Finding your Best Foods For Performance and Health. Food intolerances can lead to water retention and bloating, headaches and lethargy, increased risk of injury due to inflammation, weight gain and stomach problems–all potential event saboteurs. As a result, more manufacturers are going organic and ditching lactose, gluten, and other allergens.
On the supplement side, athletes demand purity. "There is a growing group of athletes stepping up and saying 'we want a guarantee that anything we are putting in our bodies is clean and tested'," says Jacqueline Jacques, ND, vice president of research and development for Thorne Research, which recently launched a new EXOS Performance Nutrition line. The line has been designated NSF Certified for Sport, meaning it has been tested to ensure that what's on the label is in the bottle, it contains no unsafe levels of contaminants, and it is free of 200 banned substances.
In coming years, Jacques expects to see more endurance supplements containing anti-inflammatory curcumin for injury prevention, glutamine for immune function, plant-based nitrates like beets for circulation-boosting, and vegetarian protein sources. And she expects to see consumption of such products move beyond the hard-core crowd, to the weekend warrior training for his or her first half-marathon or the cyclist wanting to keep up on long rides with her friends.
 "We are right on the early edge of this trend," she says. "We are not anywhere near penetration of this part of the market."  
Subscribe and receive the latest updates on trends, data, events and more.
Join 57,000+ members of the natural products community.
You May Also Like
---
Sep 20 - Sep 23, 2023
Natural Products Expo East is the East Coast's leading natural, organic and healthy products event.
Learn More