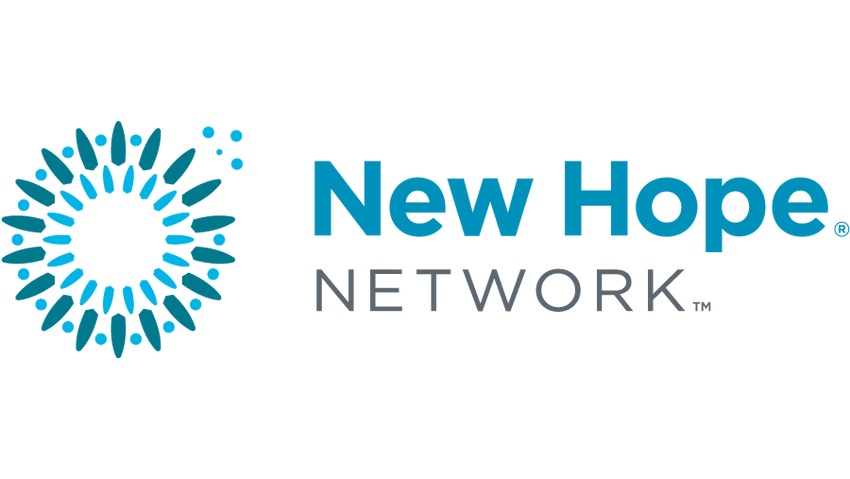 As far as investors go, you can't get better cachet than having Jay Z and Beyoncé on your books. The couple recently announced their backing of 22 Days, a powder, bar and lifestyle brand launched by their personal trainer. The vegan diet supplements have been quietly sold at juice bars and Vitamin Shoppe, but with the couples endorsement and funding, one can imagine a day when the gold-wrapped bars will be seen peaking out of every purse and briefcase.
There's a reason celebrities are jumping into the fray. The global supplement market is seeing huge growth. In 2013, it pulled in $109.8 billion dollars and is projected to grow at least 7 percent annually until 2020. This upward trajectory is attributed to the increased focus on maintaining a healthy lifestyle, as well as the flip side, our growing elderly population.
In fact, despite recent lawsuits and negative press that have struck the supplements industry, entrepreneurs continue to enter the space, often finding that food-based supplements are the easiest route in. These company founders are also exploring various ways to raise capital—everything from old-fashioned credit-card debt to Silicon Valley-type angel investments to emerging crowdfunding methods. Starting a company is still tough, in any industry, but today's founders have more options routes to capital ever before.
Crowdfunding
Three years ago, Lisa Curtis' approach to funding her startup, Kuli Kuli, would have been illegal. She raised one hundred percent of the initial startup capital for the company, which makes powders and bars from West African moringa trees, through crowdfunding methods. But since the 2013 rollout of the JOBS Act—a federal law designed to encourage funding for small businesses—crowdfunding has become a viable means of raising capital not just to fund individual products but to cover
actual operating costs.
Kuli Kuli's first campaign, on funding site Indiegogo, raised $53,000. More than half of that came in the first day of the campaign, a level of enthusiasm that helped convince Curtis to quit her day job and commit to Kuli Kuli full time. A second campaign on AgFunder raised more than $350,000, and the company was well on its way.
Curtis credits much of the appeal for crowdfunding contributors to Kuli Kuli's social mission, which the company laid out in a video on Indiegogo. Curtis hit on the idea for her company after discovering moringa while working as a Peace Corps volunteer in West Africa. Locals introduced her to the tree's nutritious, high-protein leaves when she was struggling with malnutrition. As her health improved, Curtis saw the leaves not just as the basis of a viable food business but as a sustainable income source for the woman in her village.
When she returned home to the Bay Area, Curtis made bars out of moringa and began selling at local farmers markets to get feedback on price, flavor, and taste. When she was ready to expand, she turned to crowdfunding for its turnkey approach and messaging platforms. Indiegogo's stronger focus on social enterprise and fewer high-volume campaigns made it the top choice. Another benefit of the platform is that it passes funds directly to the startup. And unlike with Kickstarter's all-or-nothing-model, Indigogo campaigns don't need to hit their goals to keep the money.
Still, while Kickstarter is better known as a launch pad for hardware and creative projects, it has successfully funded more than 3,800 food-related campaigns and counting. Kim LaPaglia raised the $15,000 she needed for Sant—a drink infused with garcinia indica—through Kickstarter. And with new platforms entering the space—like Barnraiser, CircleUp, and Crowdfooding—crowdfunding seems to have solidified its place in the system.
Good old debt
There are, of course, more traditional ways of kicking off a company—like debt financing and personal savings. In 2012, Arin Lal and his business partner founded Shredz—a New Jersey-based herb- and mineral-based supplement company for weightlifters—with $10,000 in credit-card debt. When that money ran out, Lal took $20,000 from his 401(k). It was a huge risk, but the company turned a $90,000 profit in its first year and hit $5 million gross revenue in 2013. And Lal and his partner have still not taken outside investments.
"One of the things I always try to tell people is that money is not a real reason to not start a business," Lal says. "What we did have, that I believe to be more valuable than money, was knowledge, a clear vision, and a strong work ethic."
Lal says one of the keys to Shredz's success was how his understanding of the target consumer allowed for targeted and highly effective outreach. The company used fitness expos, ambassadors in the body building world, and social media to cultivate a following. "I spent a decade on social media understanding techniques and algorithms," Lal says. The company now has 1.2 million Instagram followers, 634,000 likes on Facebook, and 52,000 Twitter followers.
Additionally, Shredz has managed to keep everything in house—including R & D, fulfillment, graphic design, sales, and customer support—which keeps it nimble and able to respond to the marketplace. Lal says the company was one a top fulfillment center until 2014, when Shredz designed its own 30,000-square-foot warehouse and developed proprietary software to increase efficiency and speed up delivery times.
Equity financing
Like Lal, Michelle White went the credit-card route to launch her startup, Michelle's Miracle Cherry Works—maker of superfood-based tart cherry drinks—in 2001. She eventually went $90,000 into debt before she started gaining traction. "We did $64,000 the first year and $150,000 the next year. Then it kind of took off," says White.
She eventually flew to New York to seek investments, but only once she was sure investment was called for.
"When you're raising money, it should be because you need it, not because you need it in reserve," she says. Over the past decade, she has raised almost $1.5 million dollars, mostly through angel investors. While the company has yet to turn a profit, her sales have increased every year. "We've spent so much to build the distribution network," White says. "We're close to turning it around."
Equity funding remains to route to the biggest checks. Indeed, after the early adventures with crowdfunding, Kuli Kuli raised a $250 angel round to fuel its growth. And Vitagene—a Bay Area supplement company looking to disrupt the bottled-pill business through mail-order genetic testing and supplement home delivery—raised $1 million through a Silicon Valley network of angel investors in about 45 days.
"What we are doing is effectively taking the complexity of science away from the consumer and bringing levels of efficiency to the supply chain," says Mehdi Maghsoodnia, one of Vitagene's investors. "We send our recommendation to a large established pharmaceutical-quality supplier, and instead of shipping a generic bottle to GNC or Whole Foods, we're going to send a personalized bottle to the customer's house."
But scientists, clinicians and dieticians cost money, and the team is already planning it next round, which will go through the more traditional venture-capital channels.
While Jay Z and Beyoncé are huge names, when it comes to venture capital, they've got nothing on the people Aloha.com has brought to the table. The New York-based nutrition and wellness company, which launched in January 2014, has raised $4.3 million from Silicon Valley VC behemoths like Khosla Ventures, Highland Capital Partners, and First Round Ventures.
 "We founded Aloha.com with the goal of simplifying healthy eating by upgrading everything we consume to include the highest quality and healthiest ingredients," says founder Constantin Bisanz, a serial entrepreneur who sold an e-commerce fashion site to eBay for $220 million in 2011, according to Forbes. That track record no doubt helped his fund raising this time around.
Bisanz says the company—which is primarily direct to consumer—has so far sold one million units sold of its powdered green juice pouches to more than 100,000 customers. "I would say one of the more challenging aspects of creating a niche company like ours is gaining customer trust," he says. "This is because so many brands out there claim to be healthy but in reality are not," Bisanz says.
Of course, for smart—and well-funded—entrepreneurs, that's a perfect opening.
Subscribe and receive the latest updates on trends, data, events and more.
Join 57,000+ members of the natural products community.
You May Also Like
---