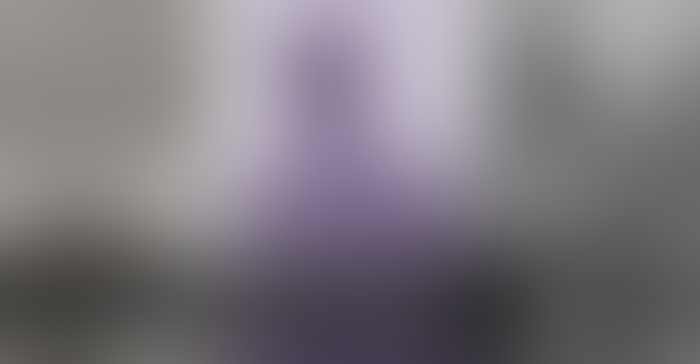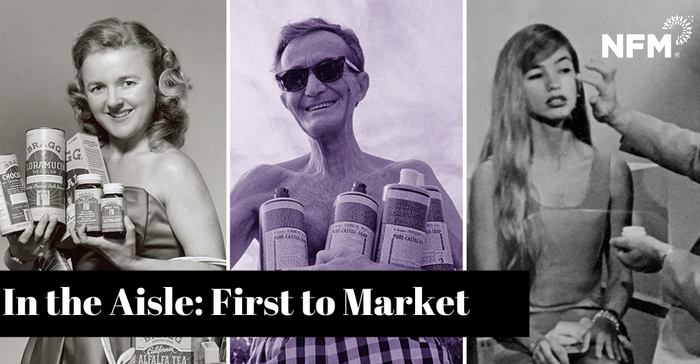 If you ask Celestial Seasonings general manager Tim Collins, it takes great vision to be the first of anything. It's what drove founder Mo Siegel to begin hand-picking botanicals at the company's headquarters in Boulder, Colorado, for its first teas, and it's why Albert and Frances Lundberg headed to California in 1937 to start farming rice in a way that leaves the land better, not barren. In 1948, Emmanuel Bronner printed his vision right on his product's label and, 40 years later, Pamela Giusto-Sorrells was one of the first to form an entire bakery brand for a gluten-free consumer base.
While the vision of these and other natural products pioneers persists today, the world around them has changed significantly. When Bronner founded his namesake soap company, he didn't have salespeople or advertising—he sold his wares by word of mouth, emphasizing his brand's commitment to advocacy, activism and product purity.
"When my grandfather started making our soap in 1948, most people were not interested in a simple ecological soap," says Michael Bronner, Dr. Bronner's president, "but rather wanted detergents made with all kinds of 'new and improved' chemicals." Same went for Pamela's a generation later, which earned a niche following before "gluten-free" became a household term.
"When my dad and uncles first started selling organic rice under the Lundberg name, it was to—in my Uncle Wendell's words—long-haired hippies who filled their VW buses with rice," says Grant Lundberg, CEO of Lundberg Family Farms. When Tofurky first hit shelves, there were very few brands catering to a plant-based lifestyle, says CEO and president Jamie Athos but, today, there's a plant-based alternative for practically everything as "flexitarians, curious carnivores and conscious consumers alike are turning to plant-based foods." As time went on, more and more people became interested in what the natural products industry had to offer.
Dramatic changes in the industry
As a result, the market has exploded. "The natural products industry is almost entirely new compared to 30 or 40 years ago," says Dan Richard, NOW Foods family owner and vice president of global sales and marketing. "I started at NOW full time when we had about 12 employees. We have approximately 1,500 today. That's the kind of dramatic change I see internally and externally as well for our entire industry."
Consumers are not only interested in natural products, but they also want to integrate them into their daily routines. This has been an opportunity at Bob's Red Mill, which introduces its classic, wholesome ingredients to new consumers with on-the-go offerings like bars and crackers, while staying loyal to its mission.
"We strongly believe that simple classics like whole grain oats and all-purpose baking flour will never go out of style," says founder Bob Moore, "so we make sure to keep those core items going strong, even as we're introducing exciting new products."
Competition has changed, too. At today's trade shows, big brands like Kraft and Coca-Cola market their natural acquisitions, and natural brands are "competing for shelf space with some of the biggest mainstream brands in the world at retailers like Walmart, Target and Kroger," says Chris Murphy, vice president of sales and marketing at Pamela's.
Over the years, natural industry mainstays have managed to set themselves apart with education and transparency. At Bragg, the company's mission to inspire and nourish healthy lives with time-tested products goes hand-in-hand with a responsibility to share wellness wisdom and credible, science-backed benefits. "Education has been at the core of our brand from the start," says Linda Boardman, Bragg CEO, as it has been for many natural products pioneers. It's in part how they've earned consumer trust and, subsequently, continue to earn their dollars at retail.
While the industry has experienced many milestones and turning points over the years—the creation of the National Organic Program and the passage of Dietary Supplement Health and Education Act (DSHEA) come to mind—Boardman believes we're in the midst of another watershed moment with the COVID-19 pandemic. During the past year, consumers sought health and wellness solutions to boost their immunity, but also had the time to learn about and prioritize daily wellness.
"Individuals are going to want to keep these wellness routines in place and ensure that their health remains at the forefront of their daily priorities," Boardman says, and natural brands must be ready with innovative products to help consumers meet these newfound goals.
Bronner believes that socially conscious consumption also represents the future of the natural industry, as consumers realize the impact their dollars have on the potential for a better and more equitable world.
"Climate change and plastic pollution are reaching critical limits right now, so people are waking up to the fact that change must happen soon before we pass the point of no return," he says.
The question remains: How will natural brands differentiate on the shelf in the coming years? If you ask Athos, natural and plant-based products will find a home among their conventional counterparts, welcoming new consumers into the category with products that are comfortable and familiar. For Richard, the key also remains in prioritizing the independent natural food stores that supported the industry in its earliest days.
"The independent store will need to sharpen unique offerings to keep customers coming back to stores," he says. "The natural products industry should continue to grow and needs to differentiate itself from mass offerings. Quality is the main thing that needs to be the top priority."
Subscribe and receive the latest updates on trends, data, events and more.
Join 57,000+ members of the natural products community.
You May Also Like
---