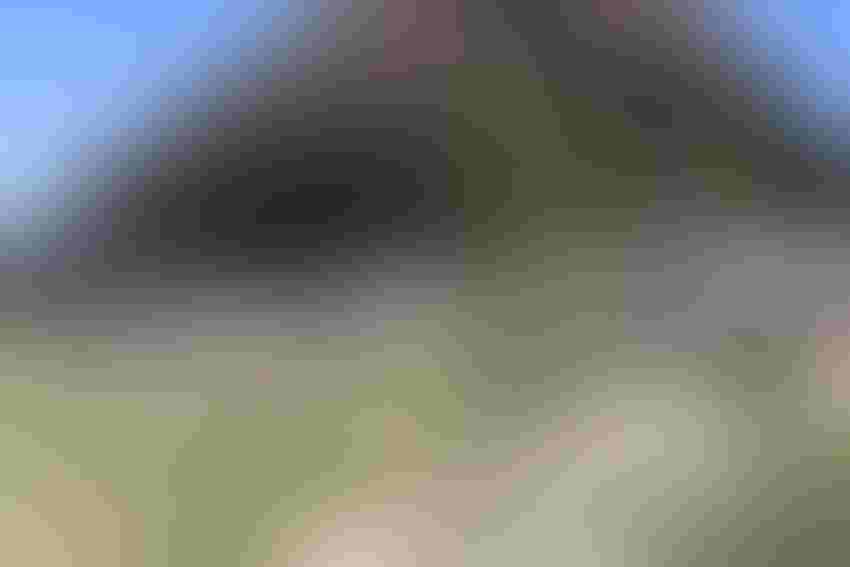 In November, 13 federal agencies released an expansive scientific report that firmly pins global warming on human activity. Ten days later, 15,000 scientists from more than 184 countries issued a dire warning to humanity, saying, "we are jeopardizing our future" by not addressing humanity's intense consumption, rapid population growth and rising greenhouse gases.
Yet the political climate isn't changing. Perhaps now more than ever, U.S. government officials have made it clear they don't plan to do anything to combat climate change.
And that's why the natural products industry is stepping in to lead the way on reversing climate change, just as the industry has pioneered in other areas.
"The industry is so well poised to do that; they've already led on animal welfare and GMOs and fair trade," says Erin Callahan, director of The Climate Collaborative, a project of OSC2 and SFTA founded to leverage the power of the natural products industry to reverse climate change.
Since launching in March 2017, 134 companies have made 526 commitments in the organization's nine focus areas: agriculture, energy efficiency, renewable energy, forests, food waste, transportation, packaging, policy and short-lived climate pollutants.
The Climate Collaborative's goal was to get 100 companies to make 300 commitments in its first year, and "we had reached that before six months had passed," Callahan says. "The first step is getting the companies inspired to take action, and the second step is helping to connect them and providing them with tools to act and really come together as an industry."
Natural product companies are already paving the way—and promising to do more.
Yerba mate brand Guayakí is buying Chevy Volts so its entire distribution fleet is electric, Callahan says. The Hanover Co-op store in New Hampshire earned top recognition from the Environmental Protection Agency for its work in reducing refrigerant emissions. Others are installing solar panels, improving efficiency, buying organic farmland and more. Here's a look.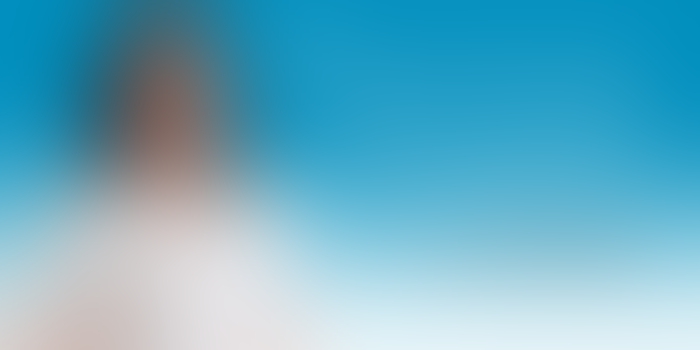 Glen's Garden Market
Environmental attorney Danielle Vogel spent a decade on Capitol Hill trying to pass environmental policy and create a cap on emissions. That didn't happen, but Vogel needed to keep making a difference.
"I had to find a way to continue making progress without Congress; that was the reason why I started Glen's Garden Market," she says. Vogel's two D.C. stores, which opened in 2013 and 2015, are both "designed in every way to be a climate change agent," she says.
The stores are 100 percent solar-powered. They don't offer paper or plastic bags; only reusable ones. The kitchens operate under a no-waste mandate, "so today's floppy kale is tomorrow's vegan pesto," she says.
Nearly every item they sell is sourced from the Chesapeake Bay watershed, which includes six states and the District. Glen's also partners only with vendors "who share our values and treat their land, their animals, their ingredients with respect," Vogel says.
But Vogel takes it a few steps further. She helps launch brands she believes in by investing in new companies, giving them shelf space and prime slotting, doing in-store promotions, providing social media support, and helping with contract review, strategic decision making and even hiring. "We're talking about people who probably quit a day job to pursue a dream," Vogel says.
In less than five years, Glen's has helped to launch 74 local food businesses, including Misfit Juicery, which makes juices using only misshapen or "ugly" produce that would have been thrown away. Glen's gave the company—started by two college students in 2015—shelf placement, invested in its first round of fundraising, advised on package redesign and hosted the founders for the stores' first "Launched at Glen's" pop-up program.
"We're an incubator and an accelerator and a community center," Vogel says.
Her advice for other companies? "It doesn't need to be 100 percent of your operating mission, but really, every little bit counts," she says. "At Glen's, we call it making progress one bite at a time."
GrandyOats
GrandyOats was bursting at the seams of the romantic, old dairy barn in rural western Maine where the granola company had been doing business for 14 years. Co-founders Nat Peirce and Aaron Anker knew they needed to move.
They wanted to stay in the area for their workers and for the local economy, but they also "didn't want to steamroll a bunch of trees to build a new facility," says Anker, GrandyOats' chief granola officer.
In 2015, when they found an abandoned elementary school that came with 8.5 acres, "the ideas just started to hatch," Anker says. They could repurpose and revitalize an existing building and use the former ball fields for solar panels. With solar, they could make the entire site electric: electric ovens, electric forklifts, electric heating and cooling.
"We said 'Let's make this building all electric and remove all fossil fuels from the premises,'" Anker says.
But financing was an issue. There are plenty of options for $25,000 residential solar systems but not for a 288-panel, $285,000 solar array. Anker got the local bank and the solar contractor, ReVision Energy, in the same room.
ReVision agreed to collateralize the panels—saying they would take them back if GrandyOats could no longer pay for them—which allowed the bank to finance the system.
In the two years since the array was installed, "I've had countless conversations with other business owners, both in our industry and others, about how they can do it," Anker says. And that's key to how the natural products industry is making strides where the government isn't: by working together, he says. The industry has a collegial, open atmosphere that's conducive to sharing best practices, so they can all do better. 
"It's not just one individual or one business that's going to improve and change this world," he says. "It's by setting examples for each other, and the leaders teaching other companies how to lead."
Turnip Truck
John Dyke grew up on a working family farm in Greenville, Tennessee, so he has a special place in his heart for both fresh produce and independent farmers—and he committed to both when he opened the first Turnip Truck store in East Nashville in 2001.
He opened a second location in 2010 and then built a new flagship store in 2015. "East 2.0" was constructed on an old parking lot just down the street from the original location, expanding it from 3,500 square feet to 18,500 with dining, a bakery department, a full-service meat counter and more.
The building was designed with sustainable standards in mind, from permeable pavers on the grounds to beehives on the roof. The addition of a full-service food bar helps reduce food waste by using not-pretty produce in food production, which also helps reduce costs, says COO Kim Totzke.
The store's mission is to provide quality and responsibly sourced produce, and its sourcing standards include a commitment to local farmers growing organic produce.
You can't get much more local than on site. The East 2.0 building was designed to eventually hold a greenhouse on the roof—part of future plans that also call for solar panels in the parking lot, Totzke says.
Dyke is the driving force behind the store's standards. "He pushes us to keep learning and not to get comfortable," she says. "It's the constant 'what's next.'"
The biggest challenge for companies trying to make a difference is to stay on track, not get overwhelmed and make sure to do "the right thing at every point that you can," Totzke says.
Dr. Bronner's
"Treat the Earth like home" is one of Dr. Bronner's six guiding "Cosmic Principles." To embody that, "we primarily think about it in terms of our supply chains," says CEO David Bronner. "We think that companies need to take responsibility not just for their main manufacturing operations, but trace the origin of materials back to the farms and farmers that are growing them and consider how that impacts the environment."
Dr. Bronner's has created or partnered with fair trade and organic projects all over the world to source oil, alcohol, sugar and other ingredients. But the company also does all it can in its own manufacturing operations.
In September, Dr. Bronner's completed a solar array at its factory headquarters in Vista, California, that will generate 572,000 kilowatt hours of electricity, powering about half of the factory's annual energy needs. The company uses only 100 percent post-consumer recycled materials for packaging, both its bottles and corrugate cardboard shipping boxes, and participates in bottle-to-bottle recycling. 
Dr. Bronner's next big thing is working with Rodale, Patagonia and Compassion in World Farming to develop the "Regenerative Organic Certification" standard that takes organic as the baseline then implements next-level soil health criteria as well as animal welfare and fair-trade practices into a single standard, he says.
The industry is poised to lead on these initiatives, and "our top-line growth speaks to the fact that consumers are interested and looking for sustainable products that share their sustainable values," Bronner says.
He added, "There may be some additional cost, but as long as your efforts are communicated effectively, you'll be rewarded."
Nature's Path
Arran Stephens' grandfather, who pioneered organic farming techniques on Vancouver Island, told him to "always leave the earth better than you found it." Stephens brought that philosophy with him when he founded Nature's Path in 1985. What started primarily with the company's support of organic farming has grown over the years to include every aspect of the business, says Jyoti Stephens, VP of people, mission and culture. She says, quoting the late, great conservationist David Brower, "There's no business to be done on a dead planet."
Since 2008, the company has purchased four organic farms—three in Saskatchewan and one in Montana—totaling more than 11,000 acres. In Montana, Nature's Path partners with Vilicus Farms to farm the land and support their organic-farmer training institute, which allows younger grain farmers to learn the trade. Nature's Path also supports research into organic agriculture at the University of British Columbia.
All three of Nature's Path's production facilities have received TRUE Zero Waste certification since 2016, meaning they divert more than 90 percent of waste from each facility.
The company also started using rail to ship more of its raw supplies and final products, increasing rail from 32 percent of transport in 2013 to 52 percent in 2016.
"If you can build in the lead time, shipping by rail has much lower carbon emissions and a positive financial impact as well," Stephens says.
Nature's Path also offers grants to help employees buy bicycles or energy-efficient cars, and its "Green My Ride" program encourages team members to cycle, carpool or take public transit to work.
The organic industry has a particular advantage in helping to reverse climate change because "the consumer expects that of us," she says. "Businesses have a responsibility to ensure that we're designing our business and operations to reduce our environmental impact."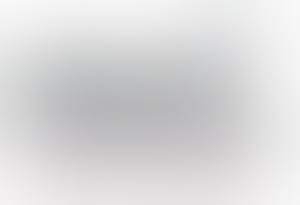 Join us for Climate Day at Natural Products Expo West.
When: 9:30 a.m.-8 p.m. Wednesday, March 7, 2018
Where: Marriott, Marquis Ballroom South/Central
Learn more.
Subscribe and receive the latest updates on trends, data, events and more.
Join 57,000+ members of the natural products community.
You May Also Like
---
Sep 20 - Sep 23, 2023
Natural Products Expo East is the East Coast's leading natural, organic and healthy products event.
Learn More