Former grocery store transforming to support Black farmers in Georgia
Former grocery store transforming to support Black farmers in Georgia
Shirley Sherrod, a longtime activist for civil rights and Black farmers in particular, leads the creation of a food and community service hub in Albany.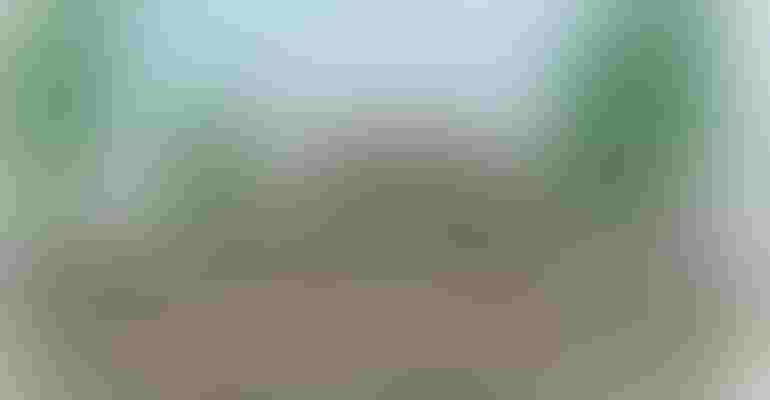 Southwest Georgia Project
Shirley Sherrod, Georgia's first Black state director of rural development for the U.S. Department of Agriculture, knows much more work needs to be done to help Black farmers.  
Sherrod, who grew up in Baker County, Georgia, originally had no intention of becoming involved in agriculture. But when she was a high school senior, her father, a farmer, was murdered by a white farmer in a dispute over cows, she says. Since then, she's devoted her life "working for change."
Sherrod thinks there's no better place to do that work than Albany, Georgia, the birthplace of Ray Charles and home to Albany State University, a public university and one of more than 100 Historically Black Colleges and Universities in the United States.  
It's been a hot spot for civil rights: Sherrod's husband, Charles Sherrod, a key organizer and leader of the Student Non-Violent Coordinating Committee (SNCC), championed desegregation with sit-ins and protests in the city during the 1960s.  
"People in this are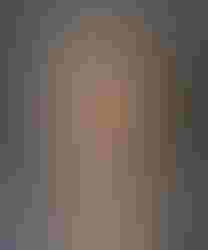 a have struggled," Shirley Sherrod says. "If you go back to when [W.E.B.] Du Bois was writing the Souls of Black Folk and came to this area, he described Black people who were really suffering and struggling here after slavery ended. But we've worked and [people] have been able to hold on and do some great things from here." Du Bois, a Black protest leader and one of the founders of the National Association of Colored People, wrote the book in 1935.
For more than 60 years, Sherrod and her husband have been trying to change that situation. The couple co-founded several nonprofits, including the Southwest Georgia Project, a social work service organization; New Communities Inc., a nonprofit community land trust in Albany that was awarded the largest payout in the Pigford v. Glickman class action discrimination lawsuit against the USDA; and Charles Sherrod Community Development Corporation, a nonprofit focused on food-related disparities, including Black land loss and helping farmers learn agricultural practices while producing revenue-generating crops.
Earlier this year, Sherrod worked with Airbnb to launch the Southwest Georgia Agri-Tourism Trail, a partnership with Airbnb that offers Black farmers the opportunity to earn income from tourists who visit and stay on their properties.
Sherrod's latest project is creating a food and community service hub, The Table, that will be housed in a former Winn-Dixie grocery store on the city's southeastern side. Nearly the size of a football field (without the end zones), the 46,890-square-foot building sits on 3.9 acres in Albany. An affiliate of Wisconsin-based Phoenix Investors LLC donated the former grocery store, valued at $2.35 million, to the Southwest Georgia Project in 2015.
"We're calling it The Table because when we sit around the table, we can come up with ideas and we can figure out how to work together," Sherrod says.
Sherrod had shopped in the building when it was a Winn-Dixie store. Walking through the empty grocery store, she realized its massive size.
"I walked into the building after it had been given to us, and once it was empty, I was like, 'Oh my goodness, what have we done?'" Sherrod says.
The Table will serve as an aggregation site for food and include a farmer's market, office space for Community Development Financial Institution (CDFI) banking—which focuses on lending in low-income communities—a commercial kitchen, a farmers market, and additional training spaces to offer classes for farmers, local businesses and community members.
"It's in a part of Albany where there's been no development and one of the poorest areas that's been hardest hit by COVID," Sherrod says. "This is becoming a major project not only for farmers, but for this community."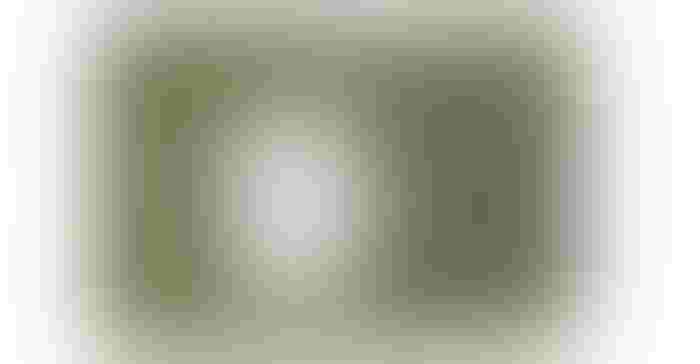 'More space than we need'
The Table is operated by the Southwest Georgia Project, the deed-holder of the project, but Sherrod is branding much of the work under The Sherrod Institute. According to Sherrod's publicist, The Sherrod Institute is an umbrella brand name that covers the Sherrods' other nonprofits: Southwest Georgia Project, the Charles Sherrod Community Development Corporation and New Communities, which includes Resora, a 1,638-acre former plantation near Albany that has several rental cabins along the Southwest Georgia Agri-Tourism Trail.
"If you were here, it would be hard to tell which (project) is which because everybody is working on everything," Sherrod says. "We had to put these legal entities together to be able to do the work. But the building was actually given to Southwest Georgia Project."
Once The Table opens, farmers from 14 counties in Georgia can have their crops cleaned, processed, packaged at the site to be sold locally and shipped outside of the area. Processing will be done in the back of the former grocery store, where the refrigeration cases were located. This opportunity will especially help farmers with the smallest acreage, Sherrod says, because they can't always process, package and ship their food unless they have a higher sales volume.
The building will also include a podcast studio and rooms for educational sessions on food preparation and the importance of good food for a healthy lifestyle.  
"The building is more space than we need," Sherrod says. "We started looking at what else could happen there."
To help with research, Sherrod says a team from Southwest Georgia Project and local health practitioners, including Dr. Derek Heard of Phoebe Putney Health System, visited Minnesota-based Pillsbury United Communities North Market, a chain of full-service grocery stores that couples affordable prices with programs in nutrition, fitness and mindfulness. 
Based on what she saw in Minnesota, Sherrod plans to collaborate with Phoebe Putney Memorial Hospital and The Southwest Campus of the Medical College of Georgia. Her goal: couple health and wellness with access to food by having medical students come to The Table for training and to teach community members the importance of good health and eating fresh produce.  
Sherrod says she hopes to break ground to make the necessary repairs and renovations in the spring of 2023. According to a publicist, the Federal Emergency Management Agency requires the building be raised one foot higher before it can open, a demand the project's architects are working on.
In the meantime, Sherrod says she's working with farmers and the local school system to get fresh produce to kids who might not have access.
"It's not enough to feed the whole student body in county, but some meals from time to time that are grown by local farmers," Sherrod says.
Subscribe and receive the latest updates on trends, data, events and more.
Join 57,000+ members of the natural products community.
You May Also Like
---