Geeky (and important) insights into 6 of tomorrow's functional ingredients
Geeky (and important) insights into 6 of tomorrow's functional ingredients
Todd Runestad and Amanda Hartt of New Hope Network "geek out" on the latest ingredient trends in the natural products marketplace. Research and incorporation into everyday foods fuel the rise of functional ingredients.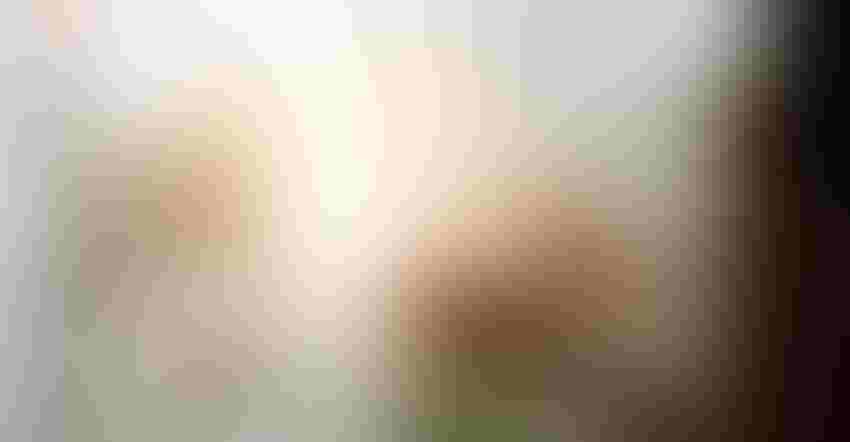 "If you can get a functional ingredient into something that isn't going to change a consumer's behavior, they can still get the nutritional benefit without popping pills."

—Todd Runestad, New Hope Network
Part 1: Probiotics
Highlights:
Increased interest in nutrition is driving the addition of functional ingredients in foods and specialty supplementation. 

Prebiotics are playing an important role in the effectiveness of probiotics.
-----
Part 2: Research affects trends
Highlights:
Drinks formulated with probiotics multiplied from eight to 51 products in four years.

The probiotic growth trend stems from the research being conducted on the microbiome and the how it affects a wide variety of health outcomes.

Probiotic strains matter. They are more specific than lactobacillus acidophilus—a genus species with a number and a letter after it indicate a well-researched strain. 
-----
Part 3: Collagen
Highlights:
Collagen in the marketplace is prevalent and still growing at 30 percent.

Applications range from supplements to beauty products to food and beverage. 

The flavorless powder of collagen added to food and beverages easily delivers nutritional benefits to the gut, bones and skin without popping pills.
-----
Part 4: CBD
Highlights:
The three main legal issues around CBD involve the DEA, the FDA and the Farm Bill. 

Researchers are still learning about the presence of receptors in the body, dosages and the variety of health benefits. 

Full-spectrum hemp oils, which capture CBD's benefits, are making their way around the supermarket, including in pet products. 
-----
Part 5: Protein
Highlights:
The momentum behind protein is driven by the popularity of a low-carb, high-protein diet.

Protein is popping up in multiple categories, both in plant-based and meat-based products, in drinks, grains, pastas, and snacks, cookies and candy.

Protein is being redefined with an emphasis on quality of protein over quantity. 

There's a large shift in the market toward plant protein. 
-----
Part 6: Kernza and regeneration
Highlights:
Kernza is a domesticated cousin of the wheat plant debuting at Natural Products Expo West that supports healthy soil and carbon sequestration. 

There is a growing interest in the mitigation of climate change through regenerative agriculture and food systems.

Eight of the top 20 solutions to climate change identified at Climate Day are related to agricultural practices.

A number of brands want to do more than just prevent harm to the environment, they want to heal it.
This session—Tomorrow's Ingredients: A Forecast for What's Next—was recorded at Natural Products Expo West 2018. Click "download" below to access the presentation slides.
Subscribe and receive the latest updates on trends, data, events and more.
Join 57,000+ members of the natural products community.
You May Also Like
---