Going beyond emissions reduction: Why climate work is Clif Bar's real vocation
Going beyond emissions reduction: Why climate work is Clif Bar's real vocation
Co-CEOs Gary Erickson and Kit Crawford are hopeful about the power and potential of the natural products industry to both dig down and rise up.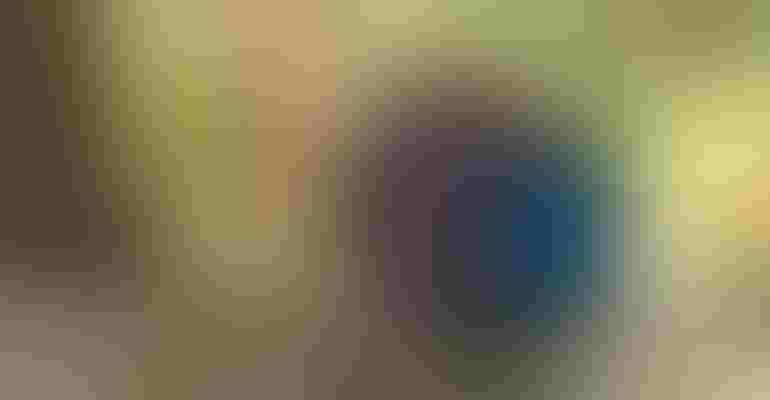 As we look toward the 2019 National Co+op Grocers Climate Collaborative Awards on Climate Day at Expo West this year, we're talking with the leaders of our 2018 award-winning companies to learn a little bit more about what drives their climate leadership.
Our fourth interview is with Clif Bar & Company Owners and Co-CEOs Gary Erickson and Kit Crawford, winners of the 2018 Outstanding Influencer Award. Clif received an award for Outstanding Influencer in recognition of the company's work on organic research, policy advocacy, transportation, and renewable energy.
What impact have Clif's efforts to support climate action beyond your direct operations—through research support and supplier support—had on the company's work, internally and externally?
Clif Bar has been working on climate issues from the start through our support for organic agriculture and clean energy.  We launched our sustainability program on Earth Day 2001 and in 2003 we transitioned Clif Bar from a conventional to USDA-certified, "made with organic" brand. That same year, we began offsetting carbon emissions from our business operations by investing in farmer-, school- and community-owned wind turbines in partnership with Native Energy. Our commitment to organic farming and climate action has continued every year since then.
Organic farming uses 30 to 50 percent less fossil fuels than conventional farming and sequesters carbon in the soil, where it supports soil health instead of releasing it to the atmosphere as a greenhouse gas. Since 2003, we've purchased more than 1 billion pounds of organic ingredients. Organic and certified sustainable ingredients now comprise more than three-fourths of all the ingredients we use each year.
But sourcing organic is not enough. Research in organic agriculture (vs. conventional) has been underfunded for decades. Clif Bar has helped close the gap by becoming the nation's largest private funder of organic research. We're spearheading a $10 million investment to fund five endowed chairs focused on organic research at public land grant universities. Two chairs in Wisconsin and Washington have already been funded. The Clif Bar Family Foundation has created the first Ph.D. fellowships in organic plant breeding at leading public universities.
In the same careful way we source organic ingredients, we treat energy as another important ingredient that goes into making our food. We are committed to using 100 percent green power at all Clif Bar facilities and have extended that challenge to our supply chain. Our green supply chain program, "50/50 by 2020," supports the transition of our supply chain partners to green power for the electricity they use for Clif Bar products and services. To date, 44 supplier facilities have made the transition, taking advantage of free expert consulting we offer to help find green power solutions that make sense for their companies.
There are lots of ways to reduce your carbon footprint. How did you decide what to prioritize?
At the start of our sustainability program, an assessment of the carbon footprint of our operations identified three key sources of carbon emissions: electricity used at baking facilities, shipment of products to customers, and business travel. While we work to make our operations as efficient as possible, we also track, report and offset our carbon footprint yearly to maintain climate-neutral business operations. One of our biggest challenges in our business ecosystem is shipping, but we're now moving as much product as possible by rail and are also members of the EPA SmartWay program to stay on top of new opportunities in shipping.
We moved forward with more sustainable manufacturing in 2016 when we opened the doors of our new state-of-the-art bakery in Twin Falls, Idaho, which features efficiency innovations in energy, water and HVAC. The bakery also includes biophilic (natural) design elements to foster a closer connection to nature both inside and outside of the bakery. These include natural light, natural materials, native plants and a community garden. Last year, we also launched construction of the region's largest onsite solar power array which will generate more than 3 million kilowatt hours of renewable electricity annually for our bakery. We're also growing native plants between the solar panels to create five acres of habitat for bees, butterflies and other pollinators critical for farming and healthy ecosystems. 
Employee engagement also plays a vital role in Clif Bar's climate work. Through our sustainability benefits program, we offer financial incentives to support employees on their personal journeys toward sustainability—including the purchase of fuel-efficient hybrids or electric vehicles, commuter bikes, and energy-saving home improvements. To date, nearly 600 employees have used the "cool car" incentive to purchase greener vehicles, and nearly 470 employees have used the bike incentive.
What inspires you to pursue climate leadership?
Given the scale and magnitude of the climate crisis, we learned early on that the real mission of our work was to build the climate movement. That means going beyond emissions reduction in our own operations and supply chain, to engaging our employees, sponsored athletes and the public. It means speaking up on climate policy through meaningful, effective partnerships along every step of the way. We've been lobbying on climate for more than a decade with our partners Ceres and POW (Protect our Winters) at both the state and national levels.
What is your vision for the future of climate action in the natural foods industry?
While climate action in our sector is long overdue, we feel hopeful about the power and potential of this industry to both dig down and rise up. The natural food industry was founded by a community of innovative leaders who care deeply about the environment. We recognize that what we do to the planet we do to ourselves, and that food can either be part of the solution or part of the problem. Many of the products we make and sell in this sector—healthy, organic, plant-based foods—are part of the climate solution. We can offer the public a way to fight global warming with their knife and fork three times a day. But to really make our companies, people and products part of the climate solution we need to look at opportunities up and down the value chain, using the guidance and tools offered by organizations like the Climate Collaborative and Ceres. And, most importantly, we need to speak up on behalf of strong, effective and bold climate policy.
What advice would you give companies who hope to have a similar positive impact?
For companies that have not yet started their climate action journey, we encourage them to take the first step, whatever that might be. And for everyone in our industry—companies involved in ingredients and packaging, food and textiles, logistics and retailers—make 2019 the year you engage in advocacy. We need all of us working together to tell our story at the state and national levels. Climate policy work is rewarding and empowering. It's our civic duty, and our future depends it.
What: Climate Day at Expo West
When: 9 a.m. to 8 p.m.
Where: Marriott, Marquis Ballroom Central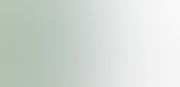 This article is the sixth in a series of interviews conducted by The Climate Collaborative.
Subscribe and receive the latest updates on trends, data, events and more.
Join 57,000+ members of the natural products community.
You May Also Like
---
Sep 20 - Sep 23, 2023
Natural Products Expo East is the East Coast's leading natural, organic and healthy products event.
Learn More