Hemp CBD brand Sunsoil sets itself apart with low price and focus on organic
Hemp CBD brand Sunsoil sets itself apart with low price and focus on organic
Vermont-based Sunsoil takes a seed-to-shelf approach with its no-fuss hemp CBD products to serve a nation hungry for affordable options.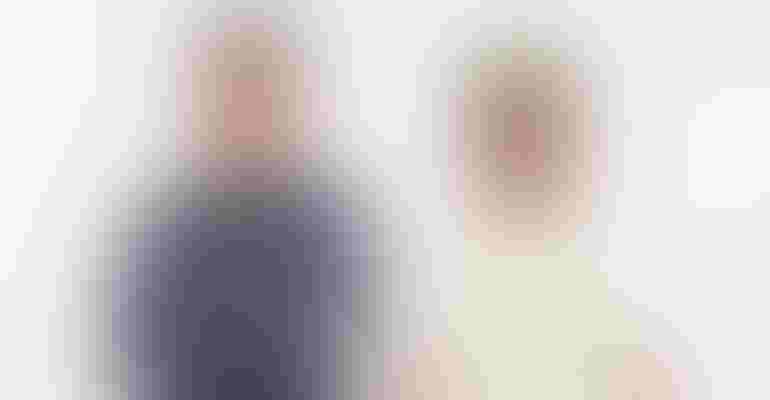 Two thousand miles east of the current U.S. hemp mecca of Colorado sits 100 acres of organic hemp in the Hardwick, Vermont, river valley, home to hemp CBD brand Sunsoil (formerly Green Mountain). Responding to a fading dairy industry, childhood friends Jake Goldstein and Alejandro Bergad became proficient at converting hayfields back to hemp, a crop that flourished in this region two centuries earlier.
Since forming Sunsoil in 2015, the founders have multiplied acreage and expanded the company's agricultural operations. "When we got started, there really was no supply chain, so we just had to problem-solve," Bergad says. As he sees it, they didn't have any choice but to build their own manufacturing facility. This allowed Sunsoil to discover a natural extraction technique that yields a unique product—and a unique price point: the MSRP of Sunsoil's hemp oil is 5 cents per milligram.
In cadence with the dynamic growth hemp is now experiencing, 2019 is shaping up to be a good year for Sunsoil. Its product line, which includes tinctures, capsules and softgels made from organic hemp and organic coconut oil, is sold in close to 500 brick-and-mortar retailers, and at a good pace. Right now, Sunsoil's products turn three to four times faster per point of distribution than those of the top two manufacturers within the hemp CBD channel, according to SPINS data.
New Hope Network caught up with Bergad to learn more about the company's vertically integrated model and how Sunsoil manages to outpace the competition.
Why is USDA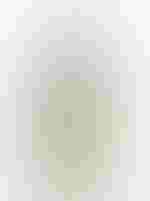 Organic certification important for Sunsoil?
Alejandro Bergad: We've tried to establish an industry standard, not just through price point, but through transparency and quality. We always grow organic, and we always process minimally—we're of an absolute mind there. But it's a great validation to have our agricultural practices inspected, and I think it's necessary. 
Some states are doing a great job of trying to implement standards for hemp CBD, and Vermont is one of them. We hold ourselves to a higher standard, using organic hemp and simple ingredients, that is in line with the Vermont standard that people would expect across the country. Vermont has a long agricultural history, and it's a big part of how people here support themselves and their families.
What is the biggest challenge for hemp CBD brands right now?
AB: There's not a great, or any, authoritative review process. I don't know if it creates challenges for brands or consumers or both, but it just seems there's not a clear path to distinguishing differences [between products]. There's a lot of noise right now with lots of emerging products.
What most helped market your products in the early days?
AB: For us, it has really been grassroots and social transmission. We think the efficacy of the product creates such a buzz among people who use it that they tell their friends, and they tell their friends. Misconceptions about the laws are keeping some of the larger retail channels on the sidelines for now, but it has been very interesting to see [this market] develop. It really does seem that information is traveling through stores, through independents, through people. The whole CBD market feels like a grassroots movement.
What was the first retail account you landed?
AB: It would probably be our neighborhood co-op, Buffalo Mountain in Hardwick, which is about 2 miles away from our farm. It's a small town, so people knew what we were doing pretty quickly. I think, overall, people were excited about having a choice again.
Why is it important for your brand to be in independent retailers versus, or in addition to, mass?
AB: From an education continuum standpoint, across the United States, consumers crave CBD education. You see it in the kind of organic web search that's happening right now. The independent health food stores and the natural channel separate themselves relative to the current retail landscape on education. The store associates at the independent and natural-channel retailers are so critical in terms of spreading the word about the benefits of this category.
You use the quote "Simplicity is the ultimate sophistication." What does it mean to you?
AB: We had to problem-solve, from how to make our first pill to how to get payment processing in a gray industry. When you have that much problem-solving, you look for the simplest solutions. We came up with really simple [extraction] processes when everybody else was using carbon dioxide and thought they'd found the path. We've taken that further into our formulations, which are two- and three-ingredient products. When we're able to make great products simply, that translates into efficiency.
People are almost skeptical of us because of where we are on the price spectrum. It comes from an ethical decision. It's a quality that speaks for itself, and then making it accessible is just a by-product of that. But sometimes it seems to take people aback for a minute.
What's next for Sunsoil?
AB: We're trying to accommodate a nation right now, so there's a lot of expansion taking place internally. We are very hard on ourselves about what products we will release because we want them to continue to have the same level of efficacy. We're trying to get a topical that we feel is strong enough to be effective. There are things we'd like to do, and we're just waiting for the technology to come out to accommodate them.
I feel like we've touched so many people's lives, and we are looking to continue to do that. One of the biggest barriers to folks trying CBD is the cost, which we are going to continue to lean into through efficient practices to bring savings for customers.
Subscribe and receive the latest updates on trends, data, events and more.
Join 57,000+ members of the natural products community.
You May Also Like
---