How brands can support healthy soil and carbon sequestration
How brands can support healthy soil and carbon sequestration
When it comes to fighting climate change, it can be difficult for brands to understand how to have the biggest impact. Here, we launch the Ask the Fixer series with three experts who offer advice on supporting regenerative and organic agricultural practices in an effective way.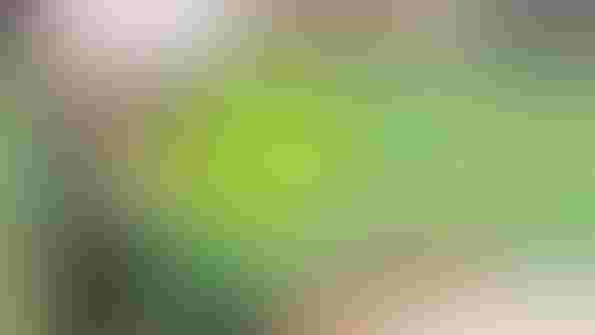 Climate change is a global issue, and we can all do our part to combat it. Natural products brands, specifically, can help mitigate the risks by championing healthy soil and carbon sequestration. Supporting these practices not only helps protect our planet, it also shows eco-conscious consumers that you take your responsibility as a steward of the Earth seriously. But you can't just talk the talk—you have to act. How? Three Fixers offer excellent advice.
Sustainability Expert
With up to one-third of global greenhouse gas emissions coming from the food system, and 80 percent of those emissions stemming from agriculture, the biggest opportunity for food companies to support healthy soil and carbon sequestration is through their connections to farms. I recommend that brands take action in the following three ways: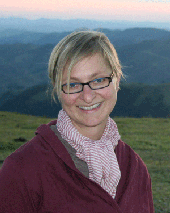 First and foremost, support farmers who are building healthy soil. By leveraging the business model and using their purchasing power, brands can enable change from the ground up. If your business is further removed from the farm, then take steps to get closer to the source, working with suppliers and seeking to understand the practices and impacts occurring at the farm level within your own supply chain. Farmers can experience barriers and risks when changing their practices, especially if they are coming from a heavy-inputs approach. Therefore, brands can play a key role by developing mutually beneficial partnerships, be it through long-term agreements, premium pricing or other models to establish stability. 
Design for positive impact. If healthy soil is important to your brand, you can integrate this value into your product design. Set parameters for the product, just like you already do for any quality specification. For example, you can establish goals that include minimum requirements (e.g., X percent organic) or number of farms incorporating preferred practices and outcomes as a percentage of their overall portfolio. Then you should track progress against these goals. Integrating this into product design allows brands to move toward a triple bottom line, accounting for soil health and other important attributes holistically.
Engage consumers around the power of healthy soil. Once your brand is building efforts to support healthy soil through your product, you can credibly talk to consumers about your work. This can take place across many mediums: packaging, social media, events, etc. The key is to identify simple, inclusive messages that are at once hopeful, meaningful and actionable. What could be more meaningful than taking steps to save our soil and heal our planet?
—Shauna Sadowski, head of sustainability, Natural & Organic Operating Unit at General Mills
Regenerative Farmer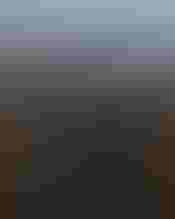 Support carbon farming, recognized globally as a solution to fight climate change. This regenerative agricultural practice helps move carbon from the atmosphere and put it back into the soil. The pasture grasslands of an organic dairy farm are an ideal environment to implement carbon farming practices. In addition to reversing climate change, carbon farming practices also work to improve crop and pasture productivity. When soils have more organic matter, they provide proper nutrition and naturally increase the volume of pasture production. And with increased pasture production, cows have more nutritional-rich grasses, allowing farmers to reduce outside feed costs.
If you farm, I suggest identifying a Resource Conservation District that can assist with the technical infrastructure and economic support needed to develop and implement a carbon farm plan. Then it is essential to collaborate, share resources and educate others about your sustainable practices.
In 2013, I started working with the Marin Carbon Project, and my 500-acre farm became California's first dairy to develop a 20-year carbon farm plan. The plan includes a reduction of 2,000 metric tons of greenhouse gas emission per year. The Straus Dairy Farm is currently sequestering 350 metric tons of greenhouse gases annually from our carbon farming practices.
As part of my carbon farm plan, I execute the following practices:
Apply compost to the soil to increase the organic matter and nutrition

Implement intensive rotational animal grazing to maximize pasture growth

Mobile pasture fencing installation and animal drinking water systems

Plant perennial grass to increase underground root systems, and create dense shrub or tree breaks to reduce soil erosion
When implemented together, these carbon farming practices result in a net positive amount of carbon sequestration in the soil.
—Albert Straus, organic dairy farmer and founder and CEO of Straus Family Creamery
Regenerative Farming Advocate
One of the best ways to support healthy soil and carbon sequestration is to work directly with a farmer in your supply chain who uses regenerative practices or can share with you how they are working to increase soil health. However, for most new entrepreneurs, this can be hard. They don't know farmers, and the system can be difficult and expensive to navigate.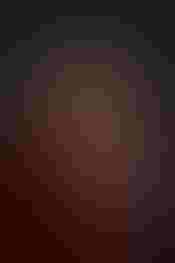 This is where Grounded Growth is stepping in and help. If you want regenerative practices to be part of your brand's mission but you don't know how to find or vet farmers, we do it for you. We verify farmers' regenerative practices and provide a place for food companies and farmers to get to know and help one another to achieve their goals. 
First, we do a baseline assessment of the regenerative practices the farmer has already adopted. Then we talk about which additional practices they'd like to start or apply to more land to if they had the funding. Next, we pair a food company with the farmer so they can discuss what it would take to make this new regenerative practice happen. Then the food company can pay for that practice, either as a one-time investment or through a percentage of sales. By doing the initial assessment, we ensure that the expansion happens solely because of a brand's contribution and isn't something that would've happened anyway.
In exchange for the food company's help, the farmer takes videos and photos of the results, providing an endorsement for the brand to share on social media. Grounded Growth also shares these stories on social media. This allows the brand to tie regenerative agriculture to its mission and even say right on its product packaging that a percentage of sales goes directly to support regenerative farming.
Farmers benefit from this program because they get a market-based way to pay for a long-term investment in the climate. Eventually, we would love for the farmer to become direct supplier for that brand's products, although that is really hard. So even if it doesn't go any further than the brand paying for the farmer's expansion, wherever we can mitigate climate change helps.
—Sara Harper, founder and CEO of Grounded Growth, which forges partnerships between food companies, farmers and consumers that promote regenerative farming practices.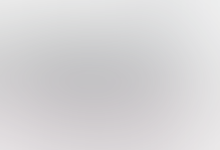 Join industry leaders at Climate Day 2019 for inspirational keynotes, executive roundtables, workshops, networking, climate awards and a rockin' reception! Get the tools, information and inspiration you need to help your company take meaningful action to reverse global warming.
When: Tuesday, March 5, 2019
Where: Marriott, Marquis Ballroom Central
Register for Expo West.
Subscribe and receive the latest updates on trends, data, events and more.
Join 57,000+ members of the natural products community.
You May Also Like
---