How Bread SRSLY rocked a tumultuous 2020
How Bread SRSLY rocked a tumultuous 2020
Measuring growth and focusing on company culture have made all the difference for this California-based gluten-free sourdough bread company.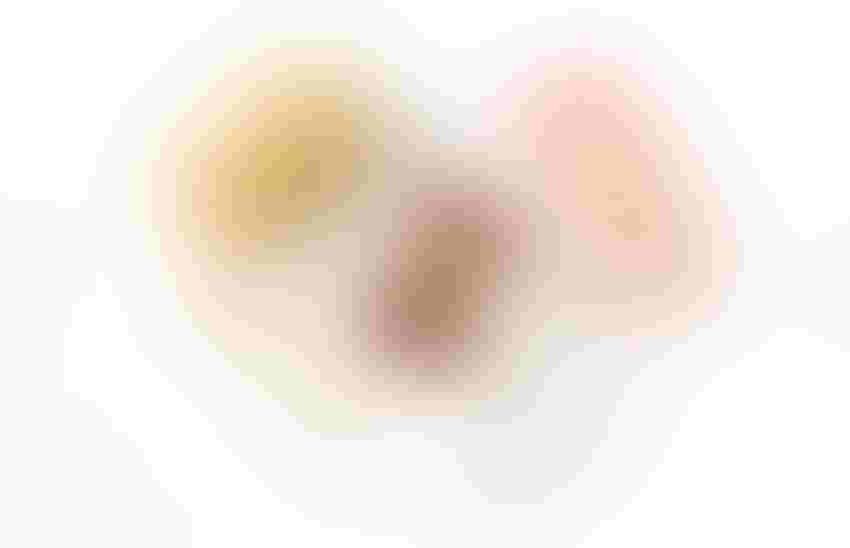 Sadie Scheffer, founder and CEO of California-based company Bread SRSLY, says she isn't too concerned about accelerating growth for the gluten-free sourdough bread brand. Slow and steady is more her speed.
Scheffer's mission is to engage people who love sourdough but thought bread was "off the table" because of their gluten sensitivity. This is the type of customer who ends up crying and hugging the loaf of bread while walking through the store, she says.
Her aim has clearly resonated with customers.
In 2020 Bread SRSLY's average wholesale accounts have seen 36 turns per store per week across five SKUs. The brand's e-commerce presence has skyrocketed during COVID-19 to make up 50% of its gross revenue, with a 35% paid ad conversion rate.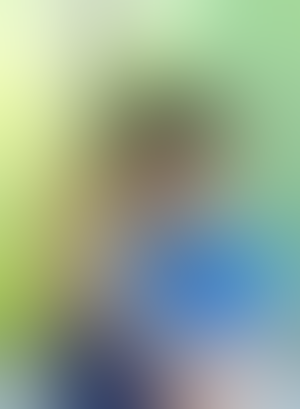 "We're on track to close 2020 above our $2.8 million sales projections, which is a 33% growth over 2019," says Scheffer (left), an MIT dropout who pursued making gluten-free sourdough bread after that learning her college crush, Jesse (now Scheffer's husband), was following a gluten-free diet. "We're also cashflow positive and profitable."
After launching Bread SRSLY in August 2011, Scheffer says her company is hitting its stride. Bread SRSLY now employs 30 people (including a few part-timers). It's completely debt-funded with Scheffer still the sole owner; this means Bread SRSLY has grown at the rate of their cash flow.
"I'm proud of everything we do, but I'm most proud of our team and company culture, which is based on leadership, communication, respect and teamwork," Scheffer says. "We prioritize conversations about inclusion and equity. We have a diverse team and believe in giving a say to everyone in the organizational chart, because it is stronger than a traditional hierarchical leadership organization."
Scheffer's storytelling pitch and the fabulous taste of her bread won over the 2020 Pitch Slam at Spark Change judges, who declared Bread SRSLY the event's grand prize winner. Find out more below about the company's 2021 trajectory, collaborations, social media strategy and pandemic plan.
What one thing has contributed the most to Bread SRSLY's success in 2020?
One key to our financial success this year was already having a robust e-commerce and logistics situation. We like to do a lot of things in house. We don't dropship for other companies and we do all of our own logistics and fulfillment. We also use third-party shippers instead of distributors. So that all means we were the reliable ones when most distributors couldn't fill grocery orders.
On the e-commerce side, our customer service is incredible. So even if carriers were delayed and shipments of bread weren't arriving, we could pick up the slack and make sure that people got their bread, even if we had to ship it multiple times.
What's else has helped Bread SRSLY thrive throughout the pandemic?
We split our production team into two pods that are isolated from each other. It's caused a lot of stress for our staff, but we created a very strict COVID-19 response plan. In early July we split our production team into two pods so that we could stay partially open for production if an instance of work exposure happens.
How have your company's culture and values guided Bread SRSLY?
Between our company culture and values, we have eight core things that guide us. Our three values are: serve, nourish and include. Then we have five pillars that make up our company culture: communication, respect, collaboration, teamwork and safety.
Our company culture of safety has been the one where we could change something we are doing but we don't because it would mean putting something like profit or customer experience over safety. Employee safety and happiness are the most important things.
How are you able to get such a great paid ad conversion rate of 35%?
We were already in the low 20s for last year, but Melissa Lopez, the marketing director for Bread SRSLY, has done a lot of work in the last three years dialing in her ad strategy. We had an amazing advisor a couple of years ago who helped us do the first step in terms of fine tuning our paid ads.
Some of it is probably outdated now, but I had learned AdWords from an ex-Google employee. As our advisor pointed out, Google employees are taught how to use the algorithm in a way that makes Google the most money. There are much better ways to do things for less money.
With Google ads, if you make a change your ads get shut down for 24 hours to change the process, but with Facebook you can make changes really fast. The advice we got was if you want to test ad copy to find out what is going to give you the best conversion rate, test and refine your ad copy on Facebook and then bring it over to Google.
What is your vision for the gluten-free sourdough bread category?
We've always wanted to stay true to sourdough and make sourdough that people understand because it has so many health benefits compared to bread that has baker's yeast in it.  American bread is sweet, and any bread you bite into is going to have sugar because yeast loves to eat sugar. It speeds up the process and it makes a weird spiral that makes the bread cheaper, and anything that makes bread cheaper makes it harder to digest.
We're making a product that's easy to digest and has bioavailable nutrients and organic ingredients. Wild fermentation is an important part of that process.
I don't know if the industry is ready for sourdough chocolate chip cookies, but sourdough pizza dough is up next for us.
Bread SRSLY just launched a cinnamon raisin sourdough bread this week. How's it been going?
We collaborated with Just Date Syrup for it. We launched in less than three months and tested two recipes a day for about six weeks. It's been an interesting product development process because we've never worked with sugar before. Sourdough loves the sugar so we had to ferment the dough for seven hours longer than our other doughs to actually get the fermentation because the sourdough eats the sugar first. It's an interesting product. It's on the savory side, a little sour and a little sweet but not like a sugar bomb going off, which is awesome.
I must have tested out 12 different oven bake programs to figure out how it would bake well. The oven I thought was going to be the ace in the hole never was successful.
Bread SRSLY is in approximately 130 locations now and the brand has grown at a very measured pace. Why is that?
We are self-disciplined about growth. We've always had nonstandard relationship with growth because it's not our main goal. We also have buckets of constraints, like we are almost at production capacity and have a few more years on our leases, so we have reasons to not grow.
For people who have co-packers, external fulfillment and a distributor, growth is required. But we don't have that because we manage all our operations. It's an interesting position to be in, and I love it. My passion has always been the people, culture and leadership. I love knowing everything that's being done and knowing all the people by name, interacting with them and hearing their ideas.
What is your goal for 2021?
The goal of next year is to strengthen our foundation. We've done a lot of work on our company culture in 2020, especially in terms of safety. There is more work to do and more team members who can get involved, specifically in bringing in more antiracism content into our workplace culture.
Right now we've engaged about half of the team, because the production team is producing like 24 hours a day. It's hard to have important conversations when language is a barrier. I'm not fluent in Spanish and many of my staff aren't fluent in English. We are working on our brand's story and making a small revenue jump next year to build out our engine for 2022.
Subscribe and receive the latest updates on trends, data, events and more.
Join 57,000+ members of the natural products community.
You May Also Like
---