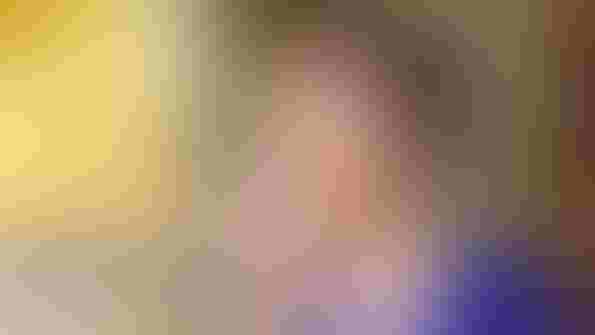 A loyal shopper might stop in every other day to pick up produce, kids' lunch fixings and fresh seafood. But chances are she buys supplements, skin care and shampoo only once, maybe twice, a month—that is, if she even purchases these items at your store. Because health and personal care products tend to move slower than other categories, natural retailers often let their HABA sections slide. It may be time to give it some TLC. Three experts share their top tips for creating an inviting, upscale and profitable HABA department.
Natural Personal Care Consultant
Give PC prominence. Because 90 percent of people are right-handed, most shoppers either go to the right or head straight to the center aisles. They do not go left, so don't put personal care there, or they may never know you carry it. Help draw people to the section by placing endcaps in prominent spots that feature a range of products and signage saying there's much more in a specific aisle.
Channel department stores. I like a department-store look in personal care sections, which you can do with almost no money. Glue mirrors to the backs of the shelves. Every time shoppers pass mirrors, they look, so the products will jump out at them. Skin care sells at eye level; merchandise it left to right and in the sequence people use it, such as cleansers before face lotions.
Promote smartly. Rotate your section every three months, moving products up, down and sideways. Feature "staff picks," since customers already trust your recommendations. Also, I don't believe in promoting personal care in percentages. Tell shoppers exactly what they'll save in dollars, such as $6 off, so they don't have to calculate what 15 percent off means. You'll be surprised at the impact.
–Michael Hoffman, longtime industry expert based in Huntington Beach, Calif.
Natural Personal Care Manufacturer
Learn from leaders. Take cues from successful personal care retailers such as Sephora, Nordstrom and Pharmaca. These stores have perfected what appeals to consumers: beautiful glass shelving, good lighting, clean testers, clear signage and products merchandised to create banners for brands or lines. Tour these stores to get inspiration for yours.
Turn supplement knowledge into personal care expertise. Supplements and natural personal care go hand-in-hand because many of the same ingredients are used in both. Employees who really get resveratrol, vitamin C and coenzyme Q10 can easily understand and explain personal care. That said, don't let them get too techy on shoppers. Beyond ingredients, focus on how products work and how they can diminish fine lines or prevent sun damage.
Lean on brand reps. Successful HABA sections are a direct result of good staff training. Andalou does a lot of in-store trainings on how to best sell our line. Many other top brands do too. Everyone's interest is the same: selling products. Brand representatives can give you lots of useful info and tips on discussing their products with shoppers, so be sure to ask.
–Stacey Egide, co-founder and CEO of Andalou Naturals in Novato, Calif., and SCORE Association volunteer mentor
Retailer
Make one section. I used to have personal care in different areas, but experts in the field kept telling me to create one section. I finally agreed. Consolidating was a challenge, but once we put everything together in a quiet space where shoppers can take their time and digest what they're looking at, we saw a 20 percent increase in sales of those items, which continued for six months straight.
Focus on PC, forgo something else. For years, we tried to be everything to everyone and carry all the products that big stores do. But with only about 3,000 square feet and three aisles, that just wasn't working. We decided to focus on personal care and give it ample aisle space. For instance, we moved away from pet care because we hadn't been able to carry enough variety to keep people happy.  
Offer various price points. I used to think having one lavender oil and one eucalyptus oil was enough, but I've learned it's better to have variety and different price points. We brought in another essential oil line and went from selling two or three $12 eucalyptus oils a week to four times that many of our new $8 option. Some shoppers will pay more for the bigger name brand; others want value. Cater to both.
–Tony Bush, owner of a Rainbow Acres Natural Foods Store in Marina Del Ray, Calif.
Subscribe and receive the latest updates on trends, data, events and more.
Join 57,000+ members of the natural products community.
You May Also Like
---