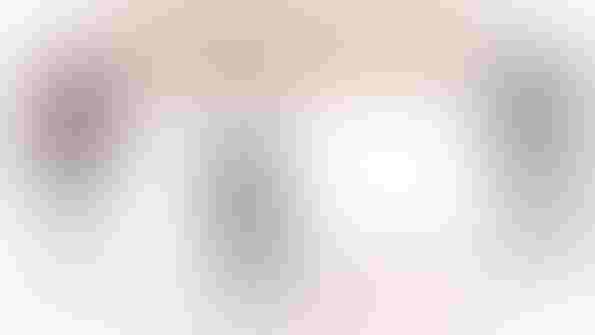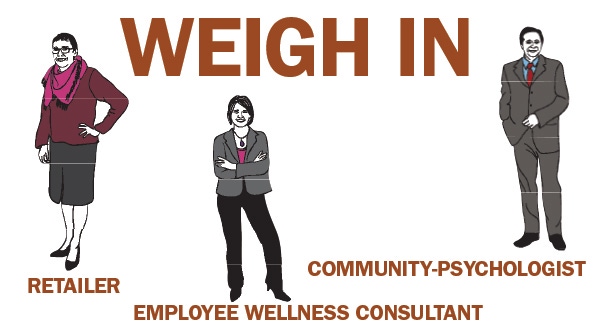 Happy, healthy employees make for a happy, healthy store. This may sound cliché, but the old retail mantra is true. By encouraging and helping your staff to lead healthy lifestyles, both at work and off the clock, you're investing not only in their well-being but also the vitality of your business, your customers and your community. It might take some time, energy and resources on your part, but when employees fuel their bodies, stay active, manage stress effectively and volunteer in the community, everyone wins. Three experts share the best ways to promote staff wellness.
Retailer
Encourage walking, biking to work. We urge active transportation by providing employees with indoor bicycle storage and a shower. This year we are upgrading our bicycle racks for staff and customers to include bicycle shelters that are enclosed on three sides and have benches. We also encourage employees and customers to take the bus. Last year we added a bus shelter in our parking lot, and we sell bus passes at our customer service counter.
Support volunteering. We reimburse mileage to employees who volunteer to help our local growers during planting and harvest times. We also reimburse them for attending the cooking and nutrition classes that we hold for the community.
Create comfortable workspaces. For many years, we've operated with "corral-style" checkouts where cashiers rotate from one side to another within a shift so that they're not facing the same direction and moving product with the same hand for long periods of time. Our cash room was recently converted to standing workstations, and we have a general "call to the front" to encourage administrative staff to take a 15-minute break from their computers to face products.
 –Sharon Murphy
General manager of Whole Foods Co-op in Duluth, Minn.

 
Employee Wellness Consultant
Leave no employee behind. Create a wellness program that's flexible enough to appeal to a variety of ages, demographics and employee levels. For instance, you might hold a pedometer challenge. You can supplement this program by encouraging employee-led walking or running groups for those who want to take the challenge further. This offers the opportunity to participate as it suits them.
Pick appropriate rewards. If your main mission is to get employees excited about improving their health, then a cultural incentive such as a store-branded cooler or workout shirt might be all you need. But if you're aiming to reduce specific health risks or minimize claims costs, consider financial incentives.
Set a shining example. Creating a workplace culture that reinforces healthy choices begins with management and trickles down to employees. Make sure each shift has an opportunity to see managers or team leaders actively involved in wellness initiatives. You can also identify "wellness champions" for each shift. These people can help communicate details about your program and encourage their co-workers to participate.
–Susan Timmins
Director and account management at StayWell Health Management in St. Paul, Minn.

 
Community Psychologist

Outsource wellness. In small worksites, such as most natural products stores, there isn't room for much physical infrastructure—things like fitness facilities—that promotes wellness, so plug employees into community resources as much as possible. Keep a current list of nearby gyms, favorite yoga studios, healthiest restaurants and so on.
Instate healthy norms. Norms are social expectations for behavior and beliefs —"the way we do things around here"—which become apparent only when they change or someone violates them. A wellness culture features norms that make it easy for people to maintain healthy lifestyles—for example, employees use breaks for physical activity, healthy eating or stress management.
Use the buddy system. When people help one another achieve goals, they make a lot more progress. Have employees buddy up so everyone has a partner to discuss wellness objectives, track progress and celebrate small victories. This type of support system will also spill over into workplace success, as every employee feels he or she has the backing of a trusted companion.
–Judd Allen, PhD
President of HealthyCulture.com in Burlington, Vt., and author of  Wellness Leadership (Healthy Culture, 2008)
Subscribe and receive the latest updates on trends, data, events and more.
Join 57,000+ members of the natural products community.
You May Also Like
---