How consumer behavior might change amidst the pandemic
How consumer behavior might change amidst the pandemic
The COVID-19 pandemic is changing the social psychology of consumers, ultimately altering the appropriate messaging and strategy of CPG brands.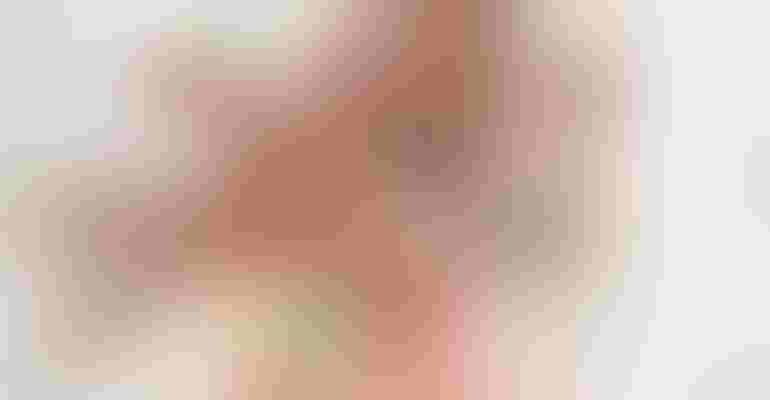 It's a weird time for everyone, but in the natural foods industry, early-stage brands may have the steepest hill to climb if they're going to get out of this intact. James Richardson, author of Ramping Your Brand: How to Ride the Killer CPG Growth Curve, held a webinar recently on how consumer behavior might change amidst the pandemic and advice for how brands can position themselves to boost their chances of success. For small and emerging brands, it's worth watching in full, but here are some of the highlights.
Changes in consumer psychology
One of the first things he pointed out is that the social psychology of consumers is profoundly changed. "We are not in our ideal state," he said. "That's causing frustration that's important to acknowledge."
Any marketing that brands do during the era of social distancing needs to tap into or be relatable for this changed mindset—or risk coming off as tone deaf.
Much of U.S. culture is built on ideas around fun, and people aren't having fun right now. People need to find replacements for fun habits that they can't pursue—can your brand help people do that, and/or cater to the mood that they're in?
For brands that may have been in a moment of preparing to launch an innovation, Richardson said there are going to be "severe limits on attention," which hinders chances for a successful launch. That might mean a brand should hold off—something he suggests at least considering doing—or otherwise tailor its launch to the current moment.
Consider self-help agendas on hold for the time being. "A lot of America's probably shut down the self-help routines it had just started," he said. If a brand's main pitch is targeted to self-improvement, they're probably going to need to pivot their messaging."
Changes in consumers' economic reality
Consumer trade-up has also evaporated. Richardson presented data showing that as people started stocking up in preparation for the pandemic, foot traffic shot up for Kroger—and collapsed for Whole Foods Market. "This is what happens when you give layoffs to the middle class and they don't do half-basket trips on Saturdays," he said.
Costco foot traffic also fell, he thinks because of restaurant closures and owners no longer needing to supply their kitchens.
If brands can reach consumers who are less impacted by the economic downturn, you can sustain premium purchases among them.
Where the opportunities are
The staple categories are where the grocery surge is happening, meaning products consumed daily or multiple times per week. E-commerce and direct-to-consumer are also surging.
Richardson said the real winners in all of this are going to be the established, 9- or 10-figure CPG brands. People are in stress mode and clinging to comfort and familiarity; they're not looking for new things.
Of early-stage brands, those that will benefit are the brands that are more substantial in size—usually meaning eight figures—and that most importantly have revenue from "recently loyal repeat buyers," he said. "They're going to be able to bring in new trial, even though in general trial has been shut down, and that's because they've developed just enough new awareness and they have just enough percentage of revenue coming from repeat people."
Brands need to have a plan for the very real possibility that we go through repeated episodes of social distancing on the order of magnitude that we're currently experiencing. In the optimistic view, businesses have returned to normal operations by early summer, but in another possible scenario, "you have to figure out how to live in the sporadic social distancing reality through the end of next year."
There may be surges each time—but they will be smaller and smaller over time, he said, because people will be more habitually accustomed to eating more at home and less at restaurants.
The question is, can you get your brand to ride that surge—can you pick up on the surge?
The answer to that is it will depend on the category you operate in, and its velocity ranking in the marketplace. If you're in one of these categories, regardless of your brand size, you should be able to get something out of the current surge—if you can alter your marketing playbook to resonate with consumers.
To capitalize on the surge, find ways to convert "light users" of your product to "heavy users." Some possibilities: price pack deals, which can encourage habituation, and direct-to-consumer deals that can't be found in stores. That's an optimal strategy because it also opens a channel for direct communication.
Brands with direct-to-consumer have built-in advantage. But if the longer-term scenario plays out, brands "have more than enough time to set up D2C programs right now," he said, and he strongly encourages brands to consider doing so.
Focus on high-income consumers, again because the middle class is facing layoffs and tightening budgets. "This is the time to be a snob about your consumer."
Current trends
He notes that group indulgences are down. Things like food prep for gatherings is almost nonexistent, which means specialty food retail traffic is "horrendous." For brands with accounts in that channel, he suggests picking your battles, and thinks Kroger is probably a better battle to choose, because at least there's foot traffic to potentially pick up on.
Solitary indulgences—a.k.a. emotional eating—"is through the roof." Brands with products that can be positioned to this category, "you want to do that in your marketing."
Group healthy eating is also up. Families are eating together. Prior habituated choices are most likely to hold in the mornings. 
Individual dietary practices: This can be an opportunity as long as they were already in place. Just as people aren't looking to try new foods, they're also not looking to establish new dietary habits, and a lot of people who just want fats, salt and carbs. But if some momentum has already been established, particularly for brands that sell to the morning category, he said, "you have an ability to stay relevant."
How to market with relevance
Richardson emphasized the importance of brands staying relevant and not using tone-deaf marketing. The top consumer outcomes right now are: convenience, satiety, indulgence, personal rejuvenation, hygiene, stress relief and sleep. If you can connect your brand to any of those, do so.
And be ready to commit. This pivot might need to last up to two years—so think through your strategy carefully, and make sure it's something you can commit to.
Subscribe and receive the latest updates on trends, data, events and more.
Join 57,000+ members of the natural products community.
You May Also Like
---