How do you know your brand is ready for retail?
How do you know your brand is ready for retail?
Getting your product on the shelves of brick and mortar retailers is a big decision that involves considerable effort and serious funding. These consultants offer a roadmap for that path.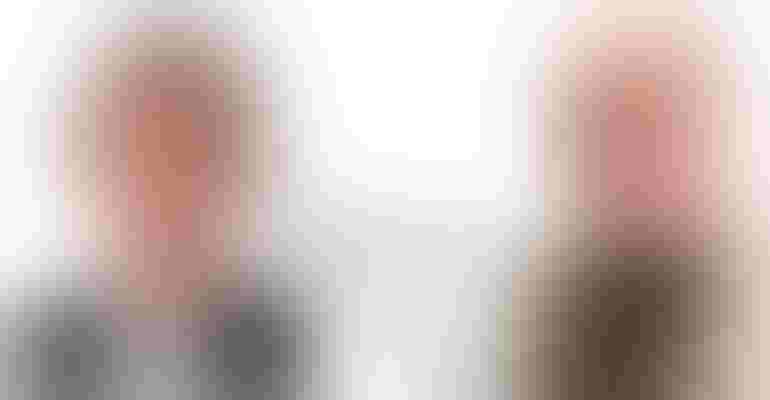 Deciding to enter the U.S. brick and mortar retail space is a big decision. Your confidence is growing as you have been selling on your own website, maybe on Amazon or another third-party platform. You feel ready to graduate from selling to friends, family and at your local farmer's market. Your sales are growing and you are starting to really consider the move to retail. The temptation to try something bigger is growing stronger. This is a big decision with much to think about. Here, we offer some advice and identify some key decision points to consider, based upon our many years in the consumer packaged goods industry.
The first and perhaps biggest question to ask yourself is "Does your brand have a true meaningful point of difference?" Of course, you love your brand. It is your baby. Your family members love your brand and are encouraging you take the big leap to retail. Based upon our experience with (and interviews of) key retail buyers, they are seeking innovation and differentiation (not what they call "cut and paste") brands. No buyer wants the fifth gluten-free, chocolate-chip cookie. You need to be able to communicate your point of difference to a buyer in a very crisp and concise manner.
The next big question is "Do you have the financial resources to support your brand at retail?" Entering retail is very costly. You need to be able to support your brand with a comprehensive marketing plan to drive awareness and trial with the consumer. It takes serious dollars to create demand for your product and build brand awareness. We always tell brands, "It's not about sell in, but sell through."
Buyers will also want to specifically know how you are going to support your brand in their stores and on their digital platforms. The buyer will be looking for trade support such as ads, temporary price reductions, displays (though very tough for a small brand to achieve), and most of all slotting fees to set your brand up in their systems and place it on their shelf. The expense of consumer and trade marketing plans is significant. This is the money you will need to simply get into the game. The retailer will want to see that you are committed to your brand before they even consider committing to your brand.
Another vital factor is your supply chain. Supply chain execution has always been critical, but the COVID-19 pandemic exposed any and all weaknesses in a company's supply chain. Do you have a reliable source of supply? Is your co-packer reliable? Do you have a backup supplier? Can you scale your business to supply a retailer? Shipping to Amazon or to an individual consumer is much different than fulfilling orders to a retail chain with 100 or more locations. To add further complexity, your retail partner may have multiple distribution centers you need to ship to or ask you to work through a distributor. Your retailer may also have case pack configuration "suggestions" such as a specific number of pieces per case and perhaps inner packs within each case. These requirements need to be understood and determined up front before you make a final commitment. Keep this in mind: The only thing a retailer hates more than a product that doesn't sell is one that doesn't ship.
You need to manage all of these moving parts and also make sure you are going to make money. Triple check all your costs including ingredients, shipping, warehousing, marketing support and trade funds. These costs can eat into your expected profit margin very quickly if not properly considered in advance. If you estimate incorrectly and need to have a higher price to be successful, it will be very hard to increase your price on a new item. Leave yourself some wiggle room, as some of your estimates will be wrong no matter how hard you stress test your model.
Once you have asked yourself these business questions, you need to decide what type of retailer you want to sell to. Do you want to start in your local geography? Is your product premium priced so you will not want to sell to the dollar store channel? We highly recommend developing a go-to-market strategy that addresses many of these questions. This document will provide direction and discipline with regard to what you will and won't do. Issues to understand include which class of trade is optimal for your brand and provides a solid demographic match between your consumers and their shoppers? Can you handle a 100-store test? Should you stay in a certain geography at launch due to existing brand awareness? What is the sales success hurdle rate at the retailer you want to approach? How much time do you have to hit this hurdle rate?
There are many steps to think through prior to expanding into retail. Success in your first brick-and-mortar account will be paramount, should your ambition be to expand further.
For our discussion of this topic, visit the Road 2 Retail podcast on YouTube.
Tracey Priest is an 20+ year veteran of the consumer package goods industry with experience in both sales and marketing. Most recently, he has owned a marketing company that works with some of the largest CPG companies such as Johnson & Johnson and Del Monte. Bruce Montgomery, a managing partner at RBJ Growth Ventures, has worked closely with investment banks, private equity firms and other professional services providers on mergers and acquisition activities. 
Have some big ideas or thoughts to share related to the natural products industry? We'd love to hear and publish your opinions in the newhope.com IdeaXchange. Check out our submission guidelines.
Subscribe and receive the latest updates on trends, data, events and more.
Join 57,000+ members of the natural products community.
You May Also Like
---