How Lotus Foods is creating a more diverse, equitable and inclusive supply chain
How Lotus Foods is creating a more diverse, equitable and inclusive supply chain
Lotus Foods has begun working with Jubliee Justice, which supports Black farming communities in the U.S.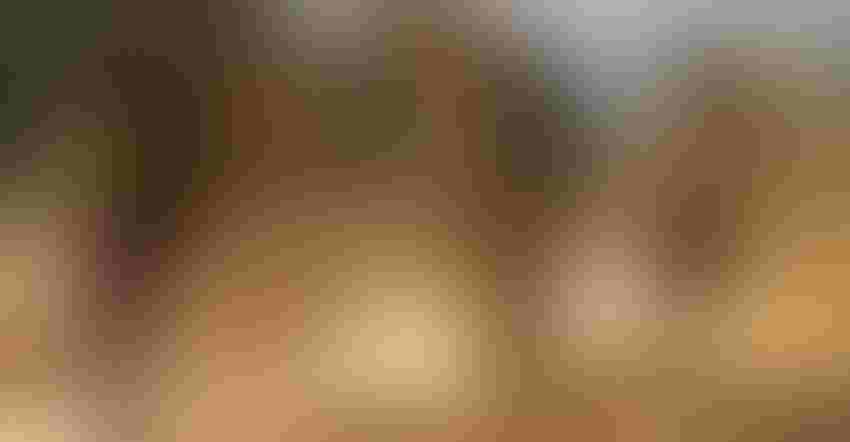 For decades, Lotus Foods has been known as a pioneer in the rice category. The natural products company, which is based in Richmond, California, has worked with small farmers in India and Southeast Asia and touted the importance of using System of Rice Intensification (SRI) methodology, which can produce higher yields with less water, labor and without chemical inputs.
Like so many others within the food industry, Lotus Foods has seen disruption in the supply chain during the pandemic because of the amount of freight being moved, which already needed a much longer lead time.
"We've seen a 600% increase in container rates and freight rates," said Lotus Foods co-founder and co-CEO Caryl Levine. "What might have taken a month to two months is sometimes taking five months. Our prices, which were $1,400 a container went up to $10,000 a container and then $19,000 a container. That's totally unsustainable."
The timing seemed right for Lotus Foods to try something new. It was a long-term goal of Lotus Foods, Levine said, to work with domestic farmers who are willing to use SRI practices.
After Levine attended a We The Change leadership conference, Levine and Ken Lee, co-founder and co-CEO of Lotus Foods, began working on a new initiative involving Jubilee Justice, an organization that supports Black farming communities by supplying reparative capital and legal services, cooperative ownership while teaching farmers regenerative farming practices.
"It's a step-by-step process that takes a whole bunch of folks in a public sector, private sector style collaboration," Lee said.
Here's what Levine and Lee want others to know.
Why does Lotus Foods want the farmers to use SRI practices?
Ken Lee: With SRI, farmers do a small amount of tillage because when you don't have flooded rice fields, it cuts down on your usage of water, which is a huge issue. It also eliminates methane emissions.
But they have to go through the field two or three times a year to till these weeds back into the ground with a conical weeder. It has little blades that are two or three inches long and they turn those weeds back into soil. When there's no flooding of the fields, the weeds will try to compete with the rice.
The tilling of the rice forms biomass, which feeds the rice by providing oxygen into the soil. That is really important for building soil health. When you're flooding the fields it's anaerobic, which means nothing can breathe. The root systems don't function as well.
That's why you'll hear us talk about bigger yields using less water and fewer seeds.
Why isn't the idea of SRI mainstream yet?
KL: A lot of the larger companies talk about SRP, Sustainable Rice Platform, which embraces things like alternative wetting.
One of the drawbacks to SRI is for farmers who don't control the water. Are you really going to let all the water drain off if you don't know when you're going to get water again and your rice crop could die? So there is some reluctance. It's still risky. But farming is risky.
Can you explain more about the new initiative between Lotus Foods and Jubilee Justice?
Caryl Levine: Konda Mason, who used to be the CEO and co-founder of Impact HUB Oakland [a co-working space] left to start Jubilee Justice. The vision is to restore and accelerate Black land stewardship, generational wealth and improve the quality of life of Black farming communities. 
How did you get connected with Konda?
CL: We were at a We The Change conference for women leaders. Konda was telling me she was getting involved in the Black farmer movement, reparations and how all the people within Jubilee Justice all had stories of their ancestors. It was the 25th Anniversary of Lotus Foods and I said one of our goals was to do domestic SRI because we had never worked this methodology in the U.S.
I told her my idea was to work with some of her smallholder farmers in the South and introduce them to SRI. Then, once they grew the rice using this methodology, we would be their access to the market for them.
She said, 'Oh my God, that's perfect.' So that's what we're doing and it's a great collaboration.
What's the collaboration been like?
CL: There are a group of farmers in Louisiana, Missouri, Mississippi, South Carolina and Georgia who are now participating in this amazing experiment.
We got the agronomist we knew from Cornell University who are experts in SRI to be the technical assistance. They've been working directly with the farmers and with Konda.
This is the second year that the cohort has been experimenting with about 21 different varietals of rice to see what best grows where and how. Because everybody's land and access to water and temperatures is all very different.
What is your long-term goal of working with Jubilee Justice?
CL: The hope is really to reverse this systemic issue of racism and inequality by linking farmers to create an equitable food system for themselves. They are doing this by introducing SRI, which is a regenerative farming method, introducing pathways to cooperative ownership, new markets and encouraging farmers to become leaders in their community.
KL: Jubliee Justice is also bringing forth funding to create a mill so these farmers can mill their own product instead of being charged exorbitant rates to mill their own rice and own the means of production because over a period of time the ownership of the mill reverts to the farmers. 
That's not anything we're doing. Our role is simply connecting these farmers to our existing distribution channels so we can market the rice.
In the beginning, it will probably be just a small amount of rice that we can target chefs who love to have the first of anything. Then it will be opening it up to CPG, natural foods and supermarkets.
Subscribe and receive the latest updates on trends, data, events and more.
Join 57,000+ members of the natural products community.
You May Also Like
---