How microroaster Tony's Coffee is fostering diversity during the pandemic
How microroaster Tony's Coffee is fostering diversity during the pandemic
Learn the ways in which this award-winning coffee company has pivoted to be more inclusive in conjunction with its impressive sustainability initiatives and social justice missions.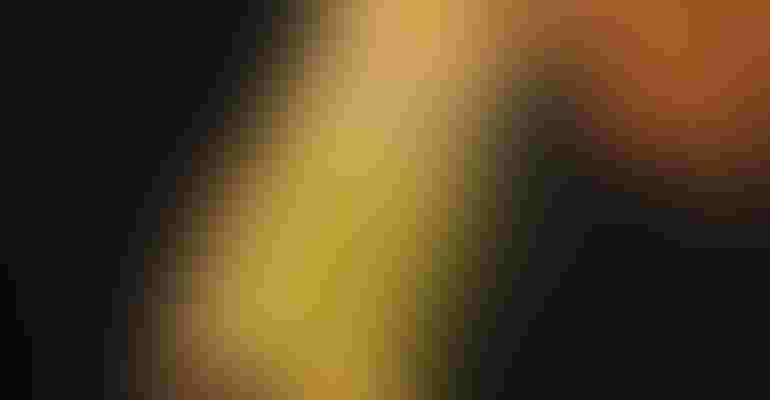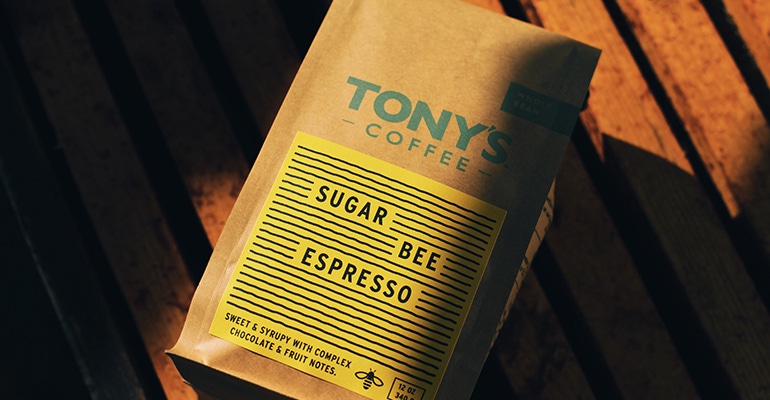 Every morning, Todd Elliott, president and CEO of Tony's Coffee, which was named Roast magazine's 2021 Roaster of the Year, starts his day with a macchiato. His wife is a latte drinker.
"I'm always experimenting with different origins of espresso," Elliott says with a laugh.
If he tries to sneak in something other than Cafe Carmelita, an organic, fair trade, Kosher-certified medium roast blend of Tony's Coffee, his wife notices, Elliott says, because it's her favorite.
Still, when asked if he was on a deserted island and only allowed to bring one type of coffee, Elliott jokes his go-to would be Sugar Bee Espresso, formerly called Ganesha Espresso.
"Are you on the island with your wife?" says David Yake, director of sales and sustainability at Tony's Coffee, which is based in Bellingham, Washington. "Then go with Carmelita."
Everyone laughs.
It's a light-hearted conversation, peppered with serious reflection.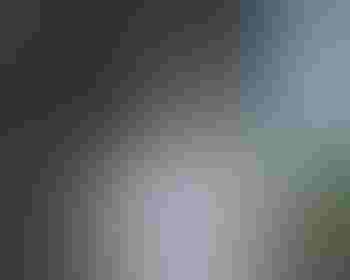 Recently, Elliott (left) publically apologized and opted to have Tony's Coffee change the name of his favorite coffee to Sugar Bee Espresso after "realizing the religious and cultural significance of Ganesh" and how using the name in a coffee blend hurt the Hindu community.
It's one of many pivots towards diversity and inclusion Elliott says needed to happen at Tony's Coffee this year, especially in the wake of George Floyd's death and Black Lives Matter marches and protests.
"It was a big 'a-ha' moment," Elliott says. "I started talking to people who report to me. Being vocal isn't enough. Being silent is being complicit."
To figure out what needed to change, Tony's Coffee created a Diversity and Inclusivity Committee called the Fourth Wave to raise the company's collective awareness against racism, sexism, homophobia and transphobia, in the hope of creating a more inclusive, antiracist organization.
Yake says the name is based on the idea that coffee history is defined in waves, with the first wave being canned coffee, the second wave defined by the groundswell of coffeehouse experiences brought on by the likes of Starbucks and Peet's Coffee and the third wave highlighting the plight of coffee farmers and their unique terroir that often comes with single origin, lighter roast coffees.
"The fourth wave is often defined by a commitment to greater inclusion and equity," Yake says.
Although Tony's has always prioritized in-person, all-hands meetings, Elliott has begun meeting with more employees.
"I was hearing comments asking if we were being proactive and as vocal as we could be," Elliott says. "I tried to get to the people who were expressing concerns."
Elliott met with each person individually and ultimately asked the four people if they would create the Fourth Wave committee to help guide the company.
Among the Fourth Wave's first actions was to advise Elliott (and others in management) to retire the culturally and religiously insensitive name of its Ganesha Espresso blend. Along with renaming the blend to Sugar Bee Espresso, the company made a public apology and $1,000 was donated to the Hindu American Foundation. 
"Hearing from employees who are members of different social and racial communities that I'm not a part of made a big difference," Elliott says. "I heard how they're feeling, their concerns and how the lack of support from the company really affects them." 
Going forward Elliott says he and the rest of the management team for the 47-person company are working towards becoming more inclusive and "doubling down on our hiring practice" to create more diversity.
Finding other ways to give back
Making such changes during COVID-19 hasn't been easy. To keep their company operational Elliott says Tony's Coffee has taken a more conservative approach by splitting its production crew into two shifts with where half of the packaging and roasting crew working part of the week and another working the other half.
"We haven't had any incidents but at least we'd be able to function with one crew rather than take the entire company's production down if something happened," says Elliott, whose company was one of several businesses that lobbied the city of Bellingham to covert public streets into pedestrian-only cafe areas for the summer before recently pivoting towards a pastry and coffee bar-only setup. "It's literally a day-by-day struggle to figure out how to navigate COVID."
In May of 2020, Tony's Coffee launched Look for the Helpers, a Kosher, medium roast blend of Latin American coffees—that helped it win roaster of the year award—where 100% of all profits are donated to Bellingham Food Bank.  
When Tony's Coffeehouse reopened in June, after being closed and having to furlough employees for several months during COVID-19, they opted to donate the first day of sales— $2,500 to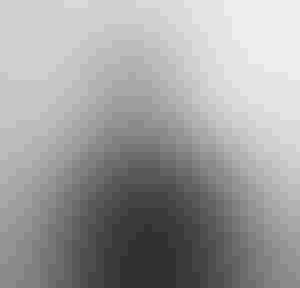 help fund the Bill Reed African American Scholarship which supports Black undergraduate students at Western Washington University.
"We wanted to dedicate our first day of sales to the struggle and to be really clear about what we stand for as a company," Yake (right) says. "George Floyd and the racial reckoning that we had in the country, forced us to focus on our values."
Becoming more sustainable
Long term, besides becoming a more inclusive company, both Elliott and Yake say one of the biggest challenges will be finding more sustainable ways to grow and harvest coffee as climate change worsens.
"There are some farms that we visited that are literally producing 5% of what they had the previous year," Yake says.
Many of the coffee growers use by Tony's Coffee have tiny farms with 50, 100 or 250 coffee trees on their plot of land, in places like Chiapas, Mexico, near the Guatemalan border.
"Their trees are dying from drought or coffee rust," Elliott says. "For the farmers, each tree is like a family member. It is their livelihood and you can see the devastation in their eyes. As climate change happens, they can't just pick up and move."
Without the right amount of water at the right high elevation, the world is quickly losing places to grow high-quality coffee because the world is becoming too hot and dry. According to World Coffee Research, of which Tony's Coffee is a founding member, more than half of the land currently suitable for Arabica coffee production will not be so by 2050.  
"It is the greatest challenge to the long-term viability of the high-end coffee industry," says Elliott whose company made its roastery and delivery fleet 100% carbon neutral this year and has pledged to offset the historic carbon footprint of Tony's Coffee by 2030.
After going to Costa Rica in January, Tony's Coffee began working Kulshan Services, an environmental consulting group in Bellingham, Washington, to evaluate their carbon footprint. They took Kulshan's suggestions and began offsetting their carbon footprint through Gold Standard, a U.K.-based organization that funds projects around the world, starting with a clean water project in Rwanda that offset their carbon usage by reducing the need to burn wood to boil water.
"We were drawn to them because their projects not only address environmental justice but social justice," Yake says. "We wanted to work on a project that worked in a community where we've sourced our coffee."
Subscribe and receive the latest updates on trends, data, events and more.
Join 57,000+ members of the natural products community.
You May Also Like
---