How Ripple was able to get into big-box retailers like Target
How Ripple was able to get into big-box retailers like Target
Adam Lowry took his playbook from Method and found repeated retail success with Ripple.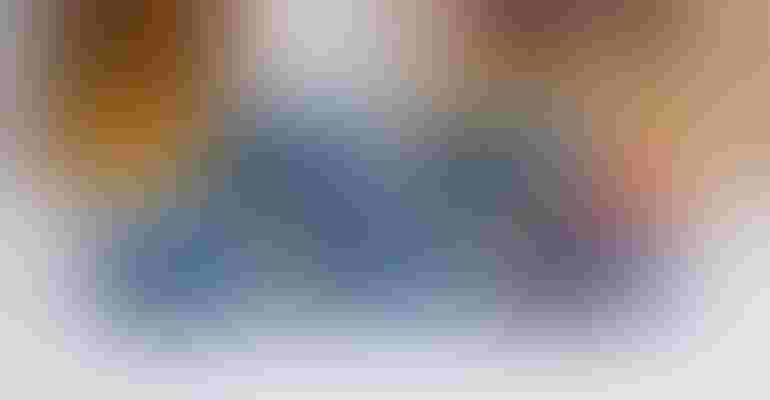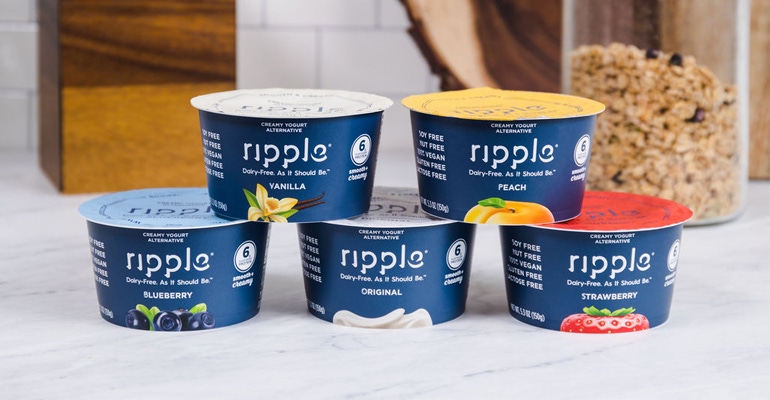 When Adam Lowry initially launched Ripple Foods in Target and Whole Foods Market in 2016 the pea-protein dairy alternative company only had four SKUs for its 48-ounce Ripple Milks. In three years, Ripple has expanded into eight product lines and 26 individual SKUs—half of all SKUs were launched in 2019—as the company has scaled into a brand available in over 13,000 retailers in the U.S. and Canada.
The line now includes protein shakes and powders, half-and-half, kids' packs, yogurt alternatives, barista-style milks, sour cream and "superfood" milks made with matcha, turmeric and acai, as well as plant-based ice cream and cheese in the works. Ripple Foods now has 80 employees in Berkeley, California, Columbus, Ohio, and Denver, Colorado.
Its exponential growth has been methodical and strategic, in part to its ability to leverage technology and leverage previously formed relationships. Lowry, co-founder and co-CEO of Ripple Foods, had already made a name for himself as the co-founder of Method, a sustainable cleaning products company he created with his roommate Eric Ryan, that sold for an undisclosed price in 2012.
Three years later, Lowry partnered with Neil Renninger, who co-founded the biotechnology company Amyris and holds multiple patents including his most recent for non-dairy yogurt that includes a plant-based derivative.
Even though the buyers and categories were really different than the ones for Ripple, Lowry's track record gave him enough credibility to meet retailers and sell the idea he could successfully build another brand."I told them, we'd like to use that playbook again but in the plant-based beverage and food space," Lowry says.
Breaking In
Lowry is the first to acknowledge most entrepreneurs don't have that kind of luxury. Instead, he says it's important for natural food vendors to start small. Create a win on a smaller scale that can be easily handled and controlled, and then repeat. Build from one small success to a slightly larger one.
"That's what we did in the very early days of Method," Lowry says. "We began delivering product out of the back of a truck directly to grocery stores and then we got into one small regional account, then slightly larger regional accounts and before you knew it we were national."
That technique works, Lowry says, because larger retailers more receptive to smaller brands thanks to the growth that is driven by smaller brands. "That's made it easier than ever to be able to get an audience in front of a large grocery or mass market retail buyer," Lowry says.
Getting noticed
Still, the path to getting noticed by a major retailer is far from easy.
There's the traditional route, which typically means attending a new vendor fair. "Expo West and Expo East are great ways of getting exposure," Lowry says. "Even though it takes some investment to have a booth, it's a great way to meet buyers."
If you're struggling to get appointments with buyers, it makes sense to hire a broker or master broker who can help open the door, he says. "I always went with the broker," Lowry says. "There's nothing like the co-founders being there and telling their story."
Once you get shelf space with a retailer, the broker will then guide your business to ensure you've got an adequate level of detail and infrastructure in place to support the business, Lowry says.
Getting shelf space
To convince a retailer, like Target, you are worth their shelf space, you've got to consider the buyer's point of view."They have their productivity goals and a finite amount of space," Lowry says.
Buyers want to know how your brand supports their goals when it comes to productivity both in future sales volume, dollars per store, profit margins and how your consumer profile fits into their brand, Lowry says.
Vendors need to highlight their financial and nonfinancial strategic factors. For Ripple, that's meant presenting the number of units they sell, their dollars per store and how their brand attracts a younger shopper who is focused on sustainability and health factors.
"Bringing in a millennial shopper is really valuable for those retailers because those are the shoppers that they are losing to online channels," Lowry says. "Ultimately you want to create a joint business plan with your buyer that includes the value of what you're trying to drive to the retailer, that's also aligned with what you are trying to do as a brand."
Growing a footprint
Even with a company like Ripple, there are some cities like those within the state of Wisconsin where the brand is still noticeably absent, despite the company's presence in national retailers like Target. "We are working on it," Lowry says.
That's because different retailers have different depths based on their store sizes.  "We do have distribution of Ripple products in every Target store in the country, but an individual SKU may have more or less distribution on a store by store basis, based on the amount of space available at that location," Lowry says.  
In a smaller footprint store, there's going to be a narrower SKU assortment that will impact what customers do and don't access. That creates geographic pockets where products can't be found, even within national footprints based on local demographics, economics or a store's location.
"When we add a retailer like Target, we'll have a store account associated with each one of those SKUs and it's the buyer's decision about which items go into the broadest amount of distribution," Lowry says. "It's not something we can negotiate, per se."
Instead, it's a conversation Lowry and his team have when they meet with a buyer, usually every quarter. During the meeting, Lowry says they'll discuss which items seem to be doing well on a full chain basis, in the hopes of deepening the distribution for that item. Companies should also be prepared to share business insights, including what products are being developed, to alert the buyer of potential new SKUs they can offer in the future.
"It's an ongoing conversation because the buyer is in charge of redoing their sets, so you don't get a huge amount of opportunity to impact that on a day-to-day basis," Lowry says.
Subscribe and receive the latest updates on trends, data, events and more.
Join 57,000+ members of the natural products community.
You May Also Like
---