How this shelf-stable vegan chicken brand turned a roadblock into a Shark Tank investment
How this shelf-stable vegan chicken brand turned a roadblock into a Shark Tank investment
The company's new plant-based Chick'n Mix is a departure from its earlier offerings, and investors see huge potential in the launch.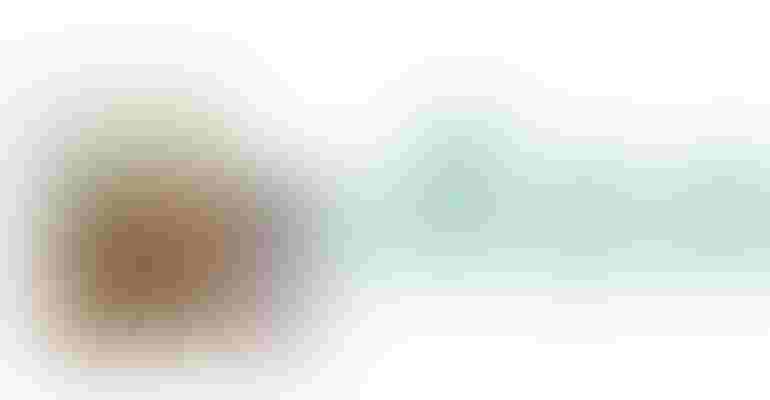 Launched in 2016, JADA  is perhaps best known for its Chicken Salt Collection—a better-for-you, turmeric-based vegan seasoning inspired by the Australian dinner table staple. But, thanks to an investment from real estate mogul Barbara Corcoran and a meeting that didn't quite go as planned, JADA recently launched an innovative plant-based Chick'n Mix, offering consumers a customizable and low-sodium vegan meat alternative.
Ironically, the journey began with a failed meeting. Founders Khasha Touloei and Maynard Okereke approached Beyond Meat with a proposal to add JADA's Chicken Salt to Beyond Meat's struggling chicken alternative, and the pair were declined.
"They came back and said they'd rather just focus on their beef alternatives at that time," says Touloei. "We thought, so much of the plant-based chicken on the market doesn't taste good, has high sodium and soy levels and needs to be refrigerated. We decided to just create our own."
Chick'n Mix is a shelf-stable, clean and low-sodium vegan product, with recognizable ingredients and 21 grams of protein per serving. Consumers need only add water and oil to shape the product into meatballs, nuggets, patties, strips, crumbles and more.
There was only one problem: JADA was already struggling to stay out of debt just filling orders of its seasonings, and launching a new product would take more capital. So, the founders applied and were accepted to appear on Shark Tank. After landing a deal with Corcoran, JADA launched its Plant-Based Chick'n Mix the night the episode aired on Nov. 6, 2020. While it's currently selling its products on Amazon, JADA is also seeking retail partners.
Up next? A similar alternative meat mix concept—but for beef.
"We see the plant-based milk category growing aggressively, and there's plant-based cheese out there that tastes just like dairy," says Touloei. "We believe the plant-based meat industry can and will get there, too."
Subscribe and receive the latest updates on trends, data, events and more.
Join 57,000+ members of the natural products community.
You May Also Like
---