How to keep your warehouse clean and operational during COVID-19
How to keep your warehouse clean and operational during COVID-19
A disruptive shutdown can be avoided by implementing these key practices.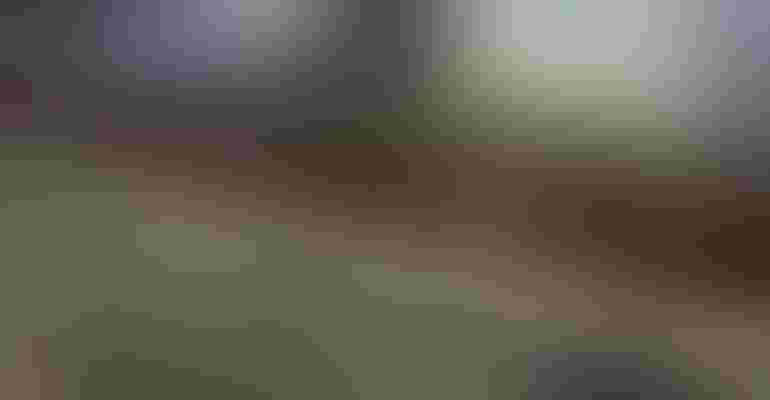 Unlike many companies, Pure Synergy, a privately held, family-owned and operated organic supplement company headquartered in Moab, Utah, usually keeps a six-month supply of raw materials to fulfill orders.
That's in addition to a six- to nine-month supply of finished inventory.
As a result, when COVID-19 hit, Pure Synergy was more prepared than most.
"There are some exceptions, but it's been pretty remarkable the way we've been able to respond because we're not relying on co-packers, not fighting with 20 other companies to get an off-the-shelf ingredient," says Daniel Naistadt, CEO at Pure Synergy. "We can't get our ingredients on moment's notice, so we have to order them in advance."
What this has led to is a business model that requires a lot of working capital to order in advance, because products like the company's organic superfood capsules are comprised of 60 ingredients.
"If you only have 59 ingredients, you can't make it," Naistadt says. "Our norm is to keep a backstock so we're not caught. We don't even have the ability to take a backorder."
To reduce cross-contamination, Pure Synergy use a clean room for manufacturing that is completely disassembled and sanitized between every manufacturing run—typically two to five times each week—to manufacture between 10,000 and 100,000+ bottles.  
"We even take the light fixtures out and clean inside of them between every run," Naistadt says. "If you're only running 10,000 bottles, you may spend more time cleaning than you do manufacturing and bottling."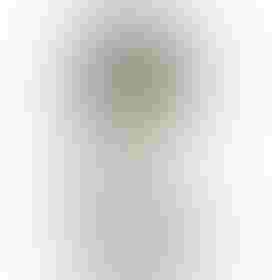 Products are manufactured in glass, not plastic, bottles. This has been helpful amid the pandemic, Naistadt says, because glass is impervious to oxygen and other elements that might otherwise penetrate a plastic container.
"It's a lot more complex to ship glass bottles to people," he says. Naistadt notes that it is beneficial to use a third-party logistics partner that is FDA-certified not only for supplements but also for medical supply.
Although Naistadt declined to name his company's logistics partner, he says that its status as a medical supply facility means it is extremely clean and well acclimated to the current COVID-19 situation.
Although Pure Synergy sells using Amazon's platform, it doesn't sell to Amazon.
"We have a very tight control over the product flow to Amazon," Naistadt says. "By doing so, we control that we're the only one selling our products. So there's no question about any counterfeiting or duplication."
Naistadt says the company also monitors product flow by only using three Amazon warehouses and two facilities operated by its third-party logistic partner which offers "sufficient inventory" in case one of the facilities is shut down.
Below are four other key considerations that will help keep your warehouse, packing and distribution lines up and running as the pandemic continues.
Rotate and intensify your cleaning products
Rotate your cleaning chemicals, says Dr. William Madden, co-founder and senior partner of Whole Brain Consulting, an outsource operations firm in Chicago. That way, if bacteria is resistant to one kind of cleaning product it will likely be killed by the other.
This is the reason Arjan Stephens, general manager of Nature's Path Foods, says that his three factories in Blaine, Washington; Sussex, Wisconsin; and the Canadian province of British Columbia are all using a rotation of bleach and peracetic acid.
"We have one person at each facility just going around and cleaning up the common areas of the washrooms, the lunchrooms, the turnstiles, time clocks and door handles," Stephens says.
Sadie Scheffer, CEO and founder of Bread SRSLY in Berkeley, California, is taking another approach. She's using FS Amine Z, a quaternary ("quat") ammonium-based sanitizer that works as a disinfectant, sanitizer and virucide.
At 200 parts per million it's a food sanitizer, but at 500 parts per million it can be used for cleaning says Scheffer, who self-manufactures.
She says that the higher-strength formula is being used to clean everything her employees touch during production and distribution; everything from light switches and door handles to computer keyboards and cell phones.
"It needs to sit for 10 minutes, so you do need a lot of it," she says.
Review supplier programs with your co-packer and distributor
Sit down with your co-packer and distributor and review their approved supplier program, advises Brandon Hernandez, co-founder and senior partner at Whole Brain Consulting.
Identify your suppliers and their countries of origin and understand what is being done to vet suppliers and evaluate what criteria was used for bringing suppliers onboard. Then review the suppliers' safety protocols, Hernandez says.
You should also inquire if suppliers have recently received a Global Food Safety Initiative (GFSI) or a Good Manufacturing Practices (GMP) audit.
Create a recall and crisis management plan
Even if your company only uses a co-packer and a distribution center that ships directly to the consumer, Hernandez says it's still important to create an internal recall program.
"Do it now, while you're not panicked about it," Hernandez says.
Know the order in which you will call people, how you will get ahold of them, how to contact the FDA recall coordinator and who is going to the point of contact, be it an internal employee or someone at the co-packer facility.
"These are all things that are easier to work out with the co-packer and distributor right now," Hernandez says, "when you're not in the midst of a Class 1 recall."
Make sure that there's a business continuity and crisis management plan for you and your co-packer in case there is an outbreak at a facility. You should have a back-up plan to ensure that the product can be made safely; you could also have another facility selcted in case your usual location shut down as a result of COVID-19.
Because his business privately manufactures, Hernandez has checked all of these boxes in case an employee tests positive for the novel coronavirus. The plan details how the company will close down the impacted space, sanitation protocols, contact tracing in addition to how the business would work in tandem with the local health department.
The company is also keeping a daily log to monitor employee interactions in certain buildings and is screening them for flu-like symptoms.
Voluntary temperature checks are an option
There are a lot of legalities around administering mandatory temperature checks.
Hernandez recommends reaching out to your human resource legal counsel and asking "Is it okay in the municipality where I do business to take random temperatures of people coming through the door?"
In place of mandatory temperature taking, Hernandez suggests adding an extra lab tech on each shift. This designated person should not only help with extra quality assurance support, but should be encouraged to wander around the facility doing personnel checks to understand how employees are feeling.
Hernandez says that he or she should also track visual cues to see if employees are going to the restroom more frequently to wipe their nose, and how often handwashing is actually happening during shift breaks.
"Do things that you can monitor without violating someone's rights," Hernandez says.
Subscribe and receive the latest updates on trends, data, events and more.
Join 57,000+ members of the natural products community.
You May Also Like
---
Sep 20 - Sep 23, 2023
Natural Products Expo East is the East Coast's leading natural, organic and healthy products event.
Learn More