How to open a new plant during a global pandemic
How to open a new plant during a global pandemic
Opening a new plant during a pandemic? Mayorga Organics steps up to the challenge and shares six tips on how to do so safely.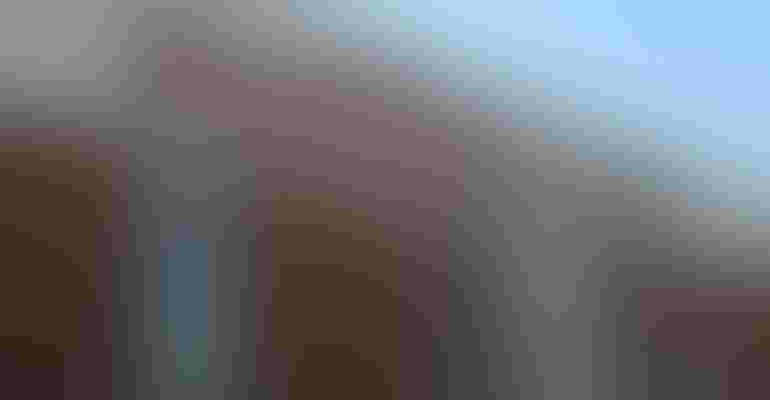 There are many business practices that COVID-19 has made more difficult, including meeting with potential buyers in person and pursuing aggressive marketing tactics. Opening a new manufacturing plant during this time seems almost impossible. But impossible is one concept that Martin Mayorga doesn't appear to grasp.
Founder and president of Maryland-based Mayorga Organics, Mayorga has been steadily growing his business of consciously sourced coffee beans and chia seeds for the better part of 23 years. Recently—and during the current coronavirus pandemic—Mayorga opened a second manufacturing and processing plant in Miami to operate in conjunction with the company's Maryland facility.
"The main allure for me to come to Miami was personal," explains Mayorga, who moved to Miami with his family as a child after fleeing Nicaragua's political strife. "It's always been a special place for me, and my roots are in the culture of Miami." The Miami plant will also focus on roasting and packaging Cafe Cubano—a dark coffee popular in Miami because of the city's strong Cuban influence.
Opening a new plant during a pandemic certainly wasn't a cakewalk. Here are Mayorga's six takeaways on how to do so safely and mindfully.
Be flexible. Flexibility is a vital attribute for any business owner during this time, but Mayorga found flexibility to be essential when opening the new plant—not least of which is because up until three months ago the plant was going to be installed at a different location. Embracing flexibility helps Mayorga Organics adapt to rapidly changing times.
"In 23 years of business, I've had all the problems happen. We're good at crisis management," says Mayorga. "The level of crisis management it took over the last four weeks [to open Miami] was like nothing I've ever experienced. The level of communication was exhausting, and variables were changing by the hour. We had to be on continuously."

Maintain social distancing measures. While setting up the new facility, Mayorga was careful to limit the number of contractors such as electricians, plumbers and machinery technicians inside the building so they could still work while also social distancing. He advised to be ready to do a lot of the setup yourself.

Ask your employees how they feel. The foundation of Mayorga Organics is built upon a culture of trust and respect, both with how ingredients are sourced and how employees are treated. As coronavirus started spreading exponentially in the United States, Mayorga regularly asked his employees if they felt comfortable continuing to work. "We told our employees, anytime you want to turn off the lights, we'll do that," says Mayorga. "We're all in this together, and we haven't let anybody go."

Try adding more shifts. In order to provide a safe work environment for his employees, Mayorga added another manufacturing shift so his staff could work with more distance between them.

Close tours and retail location. Factory tours are a popular activity in Mayorga's Maryland facility, which also serves fresh-roasted coffee at an in-house cafe. All public-facing aspects of the manufacturing facilities have been paused during the COVID-19 shutdown.

Place people over profit—always. Mayorga is adamant that businesses should always place people over profit. When Costco.com called early March requesting a massive order, Mayorga closed operations for two weeks to adhere to social distancing measures. "I walked away from the biggest sale of my life," he says. "If you chase sales at the expense of your people, they are the ones who will pay."
Subscribe and receive the latest updates on trends, data, events and more.
Join 57,000+ members of the natural products community.
You May Also Like
---