How two successful founders used Clubhouse to create a mentorship program
How two successful founders used Clubhouse to create a mentorship program
Mike Fata and Greg Fleishman teamed up on Clubhouse, then created Fata & Fleishman Mentorship, a platform to help natural products companies.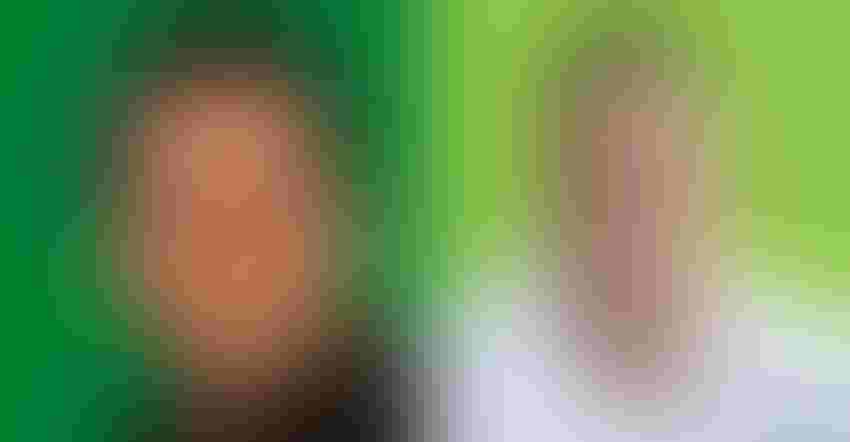 Serial entrepreneurs Mike Fata and Greg Fleishman are known for scaling companies with multimillion-dollar exits in the natural products space. They've known each other for more than a decade. As the pandemic raged on, the duo started hanging out last winter, giving advice to CPG entrepreneurs on Clubhouse, the audio-only social network app.
"It began with a Dropbox folder to share some of the workflows and templates we've used over the years to grow our businesses," said Fata, the co-founder and former CEO of Manitoba Harvest. "That morphed into fatafleishman.org."
In less than two months, Fata & Fleishman Mentorship, a free CPG-focused entrepreneurial platform has started to gain traction with about 6,000 people who have logged on as members, said Fleishman, the co-founder and CEO of Foodstirs.   
Once registering for free, users can access a Startup Tool Box that includes a variety of templates, contracts, insight reports and tools geared toward natural CPG businesses. Topics range from operations and supply chain tips—including a list of 3,300 co-packers on a spreadsheet—human resources templates, trend reports, legal documents, suggestions on raising capital and a popular "How to Build a Board Advisory" matrix.
"A lot of people think there's a catch," Fleishman said. "But on the selfish side, we're addicted to the feeling of doing good. We hope that maybe we can inspire people to share without a quid pro quo, that's genuinely pro bono. In this stage of our careers, that's the legacy we want to be leaving."
Here's what Fata and Fleishman had to say about their new "mass mentorship" project and being on Clubhouse. This interview has been edited and condensed for brevity and clarity.
How did you guys get so obsessed with Clubhouse?
Mike Fata: I joined Clubhouse for one of my other giveback projects, Natural Products Founders Helping Founders. I like Clubhouse because of the audio-only experience; it's part podcast, part conversation, or it's a pitch room or discussion.
How did you get connected on Clubhouse?
MF: Greg and I connected on there in one of the natural product rooms. We started hanging out more and doing different channels and programs.
Greg Fleishman: It was at the end of December, early January. I'm an extrovert. I missed connecting with hundreds of people a month. I went there to be part of a community. It was by accident. I got recommended, an invite from a friend who said, 'You need this.'
I started connecting with my Jewish community. I turned into a super Jew, connecting with Jews all over the world. Then all these CPG and natural products entrepreneurs started showing up. It was great to meet people for business and on the personal side.
What are the best rooms for those in the natural food CPG space?
GF: We've learned a lot by being on there. The best rooms are these founders helping founders rooms where entrepreneurs from any walk of life, across any sector, any vertical, in any part of the world can ask for advice, networking support, board advisories and investments. Those rooms are fun and give a sense of community support.
There are straight pitch rooms where you can pitch directly to VCs. You can learn about new companies that have launched or are launching. It's an efficient way to connect with people, more like it's in-person.
There are some bad actors on there that are designed to fleece people out of their money because it's one big sales funnel. They'll say, 'Come out and pitch your business for advice.' The next thing you know, they'll say, 'Let's take this offline and I'll connect with you.' Then they're charging five grand for advisory services. We steer clear of those.
MF: I like the smaller, more personal rooms on Clubhouse. Sometimes entrepreneurs will get 20 or 30 minutes of time with eight or 10 successful business people who want to understand their business and give them strategic and tactile advice. Sometimes it also creates a great relationship. You can't get that on other social media platforms as efficiently.
So how did that bring you to creating your mentorship website?
GF: We started doing more rooms on Clubhouse with Arlene Dickinson, the entrepreneur out of Canada. We started connecting with hundreds, then thousands of people. We said, 'We can't help everybody.' And then we said, 'Well, maybe we can.' That's when Mike came up with the idea for mass mentorship.
Clubhouse really was the catalyst for this because we started meeting so many people. We wanted to create a platform that offered what these entrepreneurs were asking for.
Subscribe and receive the latest updates on trends, data, events and more.
Join 57,000+ members of the natural products community.
You May Also Like
---