In limbo: Tofurky CEO on a stalled brand launch
In limbo: Tofurky CEO on a stalled brand launch
Moocho, a new brand by Tofurky, was primed to rock Natural Products Expo West 2020. COVID-19 prevented that from happening. Here's where the brand stands today.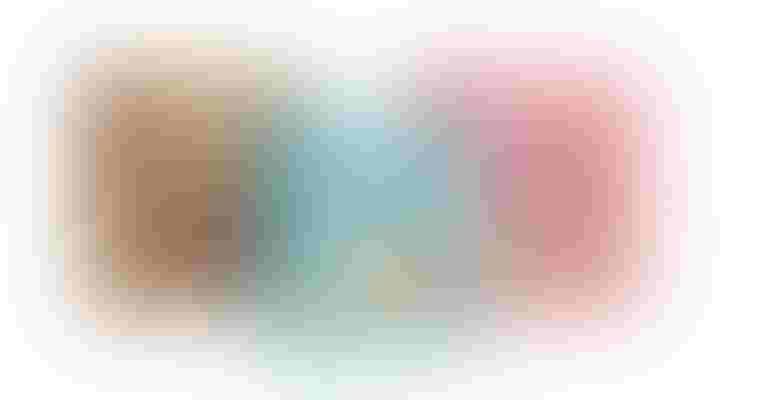 Jaime Athos, CEO of Tofurky, was particularly excited for Natural Products Expo West 2020.
Sure, the 1980-founded company was planning to showcase new products at the Tofurky booth just like it does every year—an excitement of its own. But this year Athos also had a booth downstairs in Hall E, the springboard from which he was going to launch a new Tofurky sister brand called Moocho.
The idea for Moocho was hatched when Tofurky launched its wildly popular Plant-Based Holiday Feast, a meal kit that contained a traditional Tofurky roast, gravy and a vegan chocolate cheesecake made with decaf artisanal coffee sourced from a roastery in Oregon. While Tofurky's core users loved the roast, the cheesecake garnered unprecedented praise.
"People wanted to see the vegan cheesecake as a standalone item," Athos says. "We launched Moocho to carry that product, and to launch our spreadable and shredded plant-based cheese products, too."
Moocho products are designed to "spark midnight cravings and second helpings." Think decadent vegan treats, both sweet and savory.
Natural Products Expo West was supposed to be Moocho's big debut. However, with the rapid spread of COVID-19—and the consequential social distancing lock-down—that obviously didn't happen.
Here, Athos shares more about the disrupted Moocho launch, and how he's planning for the brand's future.
newhope.com: Firstly, can you explain why you wanted to launch a new sister brand instead of incorporating the new vegan cheeses and desserts under the Tofurky brand?
Jaime Athos: The brand name Tofurky didn't really fit with nondairy confections. Moocho has seven SKUs under it, and it was exciting to create something from the ground up that had a little bit of a personality.
Does Moocho have the same lighthearted tone and ethos that Tofurky is famous for?
Way back when my stepfather, Seth, started Tofurky, he made sure the personality of the brand was like his, whimsical, and didn't take itself too seriously. The name of the brand got a lot of media attention because it's fun and it's self-explanatory.
With Moocho, we tried to re-create some of that magic because the solution that plant-based foods represent is kind of dire. The issues that plant-based eating mitigates are very serious and have huge consequences for people and for the planet and animals. That's heavy stuff. Even if the consumer buying experience is motivated by virtue, it can be fun, too, and that's the balance we are trying to strike with Moocho.
Where is Moocho at right now? What's the status of the brand?
Right now, Moocho is in limbo. After Expo West was canceled, we thought we might be able to re-create that Expo West experience with buyers somehow. But the reality is, retailers aren't ready right now. They have their own problems to keep their shelves stocked, and everybody is kind of on pause.
It's interesting to compare and contrast Moocho's brand launch with a new Tofurky item launch: We had a national launch of a new burger product in January. That one is barely out of the crib also, but because it got through some of those gate posts such as buyer meetings, it's out there, and a little further along. We were able to get it into stores because those relationships with retailers were already lined up before COVID-19 shut everything down.
How are sales going with this new burger?
Sales have been great. We tried to think about how to make our plant-based burger stand out from all the others out there, and we did so by merchandising it in the produce section versus the meat section, extending shelf life by individually packaging patties and more.
Looking forward, what's your plan with Moocho?
We're thinking a lot about different ways we can engage retailers. We're keeping the lines of communication open with category managers, but we're not expecting that to happen within the next month or two.
We'll probably send sample kits directly to buyers at their homes, and virtually walk them through what would have been an in-person sales presentation. We'll almost create a meal kit experience. That said, what if the recipient doesn't prepare products correctly, what if they're not a great home cook? We anticipate this may be the norm for a while.
How have you shifted your marketing plan now that Moocho's launch is stalled?
Obviously our marketing plan has shifted, too. We don't want to do a big media blitz and then have to tell consumers that the product isn't available on shelves and probably won't be for the foreseeable future.
We're putting all marketing activities for Moocho on pause because we want to synchronize the availability with the awareness.
Subscribe and receive the latest updates on trends, data, events and more.
Join 57,000+ members of the natural products community.
You May Also Like
---