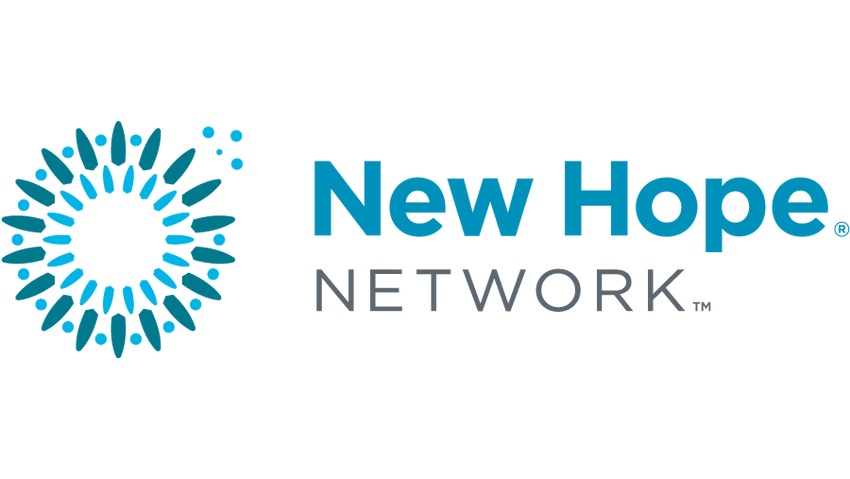 The health care practitioner channel is arguably the fastest growing but least understood segment of the natural products industry.
As reviously reported by NBJ, sales of supplements and natural products via healthcare professionals showed an impressive compound annual growth rate (CAGR) of 7.5 percent from 2003 to 2012, outstripping the 5.1 percent CAGR for the natural products industry as a whole.
In aggregate, practitioner sales generated roughly $3 billion in 2013, representing approximately 8 percent of total supplement sales that year. While still a small slice of the industry as a whole, practitioner-channel growth is outpacing growth in other channels, and appears to be holding steady despite significant retail downturns. Robust growth, combined with premium price points and opportunities to leverage sophisticated science make this channel highly appealing to many industry players. Yet, compared with the detailed consumer trends data that guide retail strategy, little is known about the practitioners who dispense or recommend supplements, the factors that influence their attitudes and decisions about supplements, and the ways that nutritional products factor into their practices.
In 2010, my company, Holistic Primary Care (HPC), began surveying practitioners—particularly primary-care MDs—in an effort to shed more light on this active but poorly understood market segment. The data over the last five years indicates a clear pattern of increasing engagement that closely mirrors the mainstreaming of functional and holistic medicine.
This, along with the maturing of the naturopathic profession, diversification of the chiropractic segment, and emergence of supplement-savvy paraprofessionals like health coaches and nutrition consultants reveals a large and growing base of health professionals who have made supplements a part of their practices.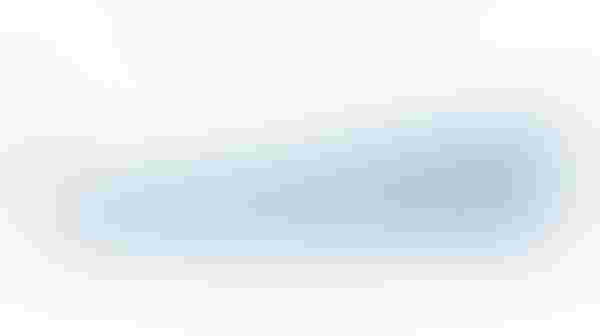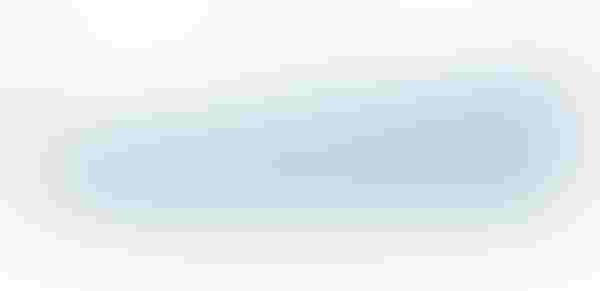 Down to the details
In March 2015, HPC surveyed over 650 primary care practitioners, who answered a 36-item questionnaire designed to draw out clinician attitudes about supplements: their recommending and dispensing patterns; their practice settings; the impact of health care reform; the economic factors that influence their practices; their views on quality, safety and regulation; the impact of negative media; and many other questions.
We structured the survey to differentiate between conventionally trained MDs, DOs and others (DCs, NDs, etc.); and between those who self-identify as "conventional" versus "holistic/functional" or "mixed/integrative" in their modes of practice.
Part of daily practice
Forty-two percent of the 2015 respondents were MDs/DOs, with 58% representing other practitioner types involved in primary care (naturopaths, chiropractors, nurses, physician assistants). Fifty-three percent self-identify as "mixed/integrative," with 10% identifying as "conventional" and 37% identifying as "holistic/functional" in their approach to patient care. The majority are mid-career and just over half are sole or part owners of their practices.
Across the board, the data are unequivocal: supplements are part of daily clinical life for the majority of primary care practitioners, as they are for their patients:
•   97%   of respondents agree with the statement that, "Diseases can
sometimes be treated with dietary supplements / natural products."
•   98% are taking one or more
supplements for their own health.
•   55% say they very frequently (multiple times per day) get supplement-related questions from patients
•   21% say they get questions at least once daily.
•   53% are dispensing supplements.
Among those who do not dispense, 93% recommend supplements.
Clinicians who dispense are, obviously, the main customer base for practitioner channel companies. Not surprisingly, dispensing is more common among those who identify as Holistic/Functional or Integrative.
Still,just  9% of "conventionals" are dispensing. Though it is more common among non-MDs, it is worth noting that 44% of our MD respondents say they are dispensing.
This underscores an important point: while naturopaths, chiropractors, TCM practitioners and other "alternative" practitioners will likely remain cornerstones of the channel for years to come, the biggest shift—and the biggest growth—is among conventionally trained MDs.
Factors that affect engagment
Many factors influence a practitioner's decision for or against dispensing: practice size; degree of independence; economic pressures; engagement with insurance; perceived patient demand. Perhaps surprisingly, there did not appear to be any age or gender-specific predictors of dispensing.
It will be increasingly important for executives within the channel to understand the forces shaping (and reshaping) clinical practice, and to understand the obstacles to dispensing. These include: administrative prohibitions; lack of space to stock products; concerns about safety and quality; fear of medicolegal consequences; concern about conflict of interest; and lack of perceived patient demand.
A number of practitioner-specific supplement companies have developed very strong positions within the practitioner channel. However, our survey indicates that even among the Top Ten, few have captured greater than 50 percent of all dispensing physicians, suggesting that the channel is still in a fairly early stage of evolution.
Supplement-friendly doctors are dispensing or recommending them to treat a host of clinical conditions.
Yes, you read that right—"treat." 
Despite DSHEA's prohibition of disease treatment language in supplement marketing, practitioners are clearly using these products with therapeutic intent. Among respondents who dispense, the top five conditions for which they dispense are:
•   Chronic inflammation (86%)
•   Immune system deficiencies (85%)
•   Fatigue (83%)
•   Arthritis/joint pain (82%)
•   GI disorders (81%)
Mistrust of regulators 
and industry
Practitioner views on supplement regulation contain both good news and bad news for the industry. Bear in mind that our 2015 survey—which contained several questions on regulatory issues—was fielded just a few weeks after New York Attorney General Eric Schneiderman's widely publicized actions against store-brand herbal products in major retail outlets. The good news is that clinician confidence has not been greatly shaken by the negative media tornado.
The survey posed the question, "Over the last year, what net effect has the published research and media coverage on nutrition, dietary supplements and natural products had on your practice patterns?" Respondents could choose one of three options: A) I'm more confident about using or recommending supplements in my practice; B) I'm less confident about using or recommending them; or C) The research and media coverage has not affected my confidence one way or the other.
Only 6 percent of the respondents said they were less confident in light of the previous years' media coverage.
In contrast, 49 percent said the aggregate media coverage left them feeling more confident in using supplements and natural products with patients. Forty-five percent said their confidence has not changed.
Granted, our cohort is fairly supplement-friendly to begin with. Had we surveyed a cohort of hospital-based specialists or other conventional physicians, we might have seen a bigger confidence gap. Still, within our sample only 10 percent of the respondents who self-identified as "conventional" said their confidence had declined.
All this duly noted, many clinicians also believe there is significant room for regulatory improvement.
The questionnaire asked, "How would you rate the ability of current regulations to ensure the quality and safety of supplements and natural products?" Only 17% of respondents chose "Fully adequate and effective." Nearly half (48 percent) chose, "Would be adequate if properly enforced," while 35 percent said it was, "Totally inadequate and needs a major revision."
Verbatim comments were illuminating. One clinician wrote: "I don't really feel any of these answers reflects my view; I feel there is some room for improvement since they are not regulated at all, but too much regulation could also be problematic."
Respondents voiced considerable ambivalence toward the federal government in general, and the FDA specifically. As one put it: "Quality control needs to be implemented and enforced but not by the FDA, who has an anti-nutrition stance. Quality brands are being questioned along with the inferior brands. There is a big difference."
Practitioners are also mistrustful of the industry—not surprising, given the degree to which the medical community has been manipulated by the pharma sector. A number of respondents wrote comments along the lines of "too many companies are pushing crap."
Specialists:
opportunities for growth
In an effort to scope out areas of future growth for the industry, our survey report also included directional data from 125 specialists in: Cardiology, Gastroenterology, Pediatrics, Ob/Gy, and Dermatology/Plastic Surgery.  The data suggested that while most specialists are not yet as engaged with supplements as their primary care colleagues, many of them were interested in learning more, and a majority (60 percent) agreed that common disease can be treated or ameliorated with supplements and nutritional interventions. Of the five specialties, buy-in appeared to be strongest among the Gastroenterologists.
Many factors are driving practitioner engagement with supplements. These include:
•   Rising public demand for non-pharma options.
•   Declining reimbursement and
increasing economic pressure on independent practices.
•   Stronger scientific base
supporting use of supplements.
•   More acceptance of supplements and nutrition within mainstream medicine.
•   Perception—warranted or unfounded—that practitioner-only lines are made with higher potencies and higher quality levels than retail lines.
The economic pressures  and the public demand for holistic alternatives will likely increase over the next few years and continue to drive channel growth. At the same time, practitioner-focused companies face significant challenges, including:
•   A balkanized clinical landscape with significant discord between clinical disciplines & practitioner groups.
•   Physician concern about stepping outside "standards of care".
•   The cost of high-quality
clinical research.
•   Fierce competition for
practitioner time and attention.
•   The challenge of crafting
effective messages within
regulatory bounds of DSHEA.
•   FDA restrictions on
once-permitted non-specific claims (e.g., inflammation).
•   Ingrained biases against supplements and nutrition among some mainstream practitioners, mainstream
institutions, and insurance companies.
•   Lingering perception that the industry is "unregulated."
•   Lack of understanding about products and how to use them.
•   Unauthorized online direct-to-consumer resale of practitioner-only lines.
In response to pressure for increased regulation of dietary supplements, our industry will be forced to revisit the initial premises of DSHEA and to re-envision what the regulatory framework ought to be. By and large physicians and other practitioners were not involved in the original drafting of DSHEA 21 years ago. At the time, the practitioner channel was not nearly so robust. The situation is quite different now, and industry leaders would be wise to engage health professionals in process of rethinking and revising DSHEA.
As cries for more regulation echo through the nation's halls of power, reasoned voices of experienced medical practitioners could be extremely important in safeguarding both public health and access to worthwhile natural products.
Erik Goldman is the co-founder and editor of Holistic Primary Care, a physician-focused medical news organization covering the field of holistic, integrative and functional medicine. He is also the co-director of The Practitioner Channel Forum, an annual executive conference on opportunities and challenges within the health professionals channel. He has been a medical journalist for more than 30 years. A comprehensive Executive Summary of findings from HPC's 2015 survey of primary care practitioners, as well as five categories of medical specialists, is available for purchase at http://www.TPCForum.com. Reach Erik at: [email protected]
Subscribe and receive the latest updates on trends, data, events and more.
Join 57,000+ members of the natural products community.
You May Also Like
---
Sep 20 - Sep 23, 2023
Natural Products Expo East is the East Coast's leading natural, organic and healthy products event.
Learn More