Innovation via collaboration: The millennial way to launch a product
Innovation via collaboration: The millennial way to launch a product
By endeavoring to solve a problem for the world, this young company was able to form partnerships with large, prestigious organizations who were aligned around the same problem.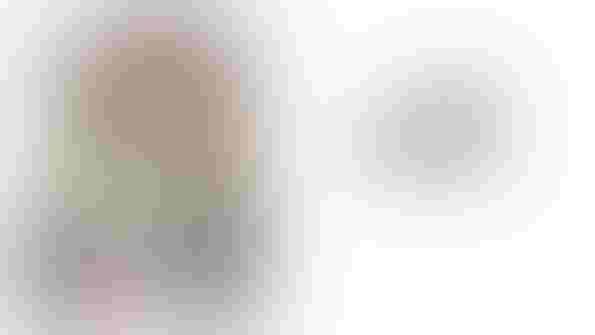 Most new food products are dreamed up by people in conference rooms and created by formulators in laboratories. The ingredients are sourced from whoever can supply them at the lowest cost with little thought to the people who grow them. But what happens when a smallholder farmer in Haiti, living off less than $2 a day, designs a product for a head buyer at Whole Foods Market? And when celebrities such as Rainn Wilson and Chef Jose Andres promote a plant most Americans have never heard of? This is collaborative capitalism, and it's a way of doing business that comes naturally to my tech-savvy, hyper-connected millennial generation.
Business as usual has changed. Only 6 percent of consumers believe that the singular purpose of business is to make money for shareholders. Consumers want companies to take the lead on creating social and environmental change not just through their charitable arms, but also as a part of their core businesses. My instruction in starting a socially responsible food company came from an unexpected place—my Peace Corps service.
Five years ago, living in a small rural village in Niger, West Africa, I learned about a plant called moringa that is arguably the most nutrient-dense vegetable on the planet. Moringa is a tropical tree with leaves that are more nutritious than kale and provide a complete protein like quinoa. The moringa tree thrives in hot, dry climates and grows year-round, making it often the only food available in many drought-prone countries with high rates of malnutrition. And yet too often this "miracle tree" was vastly underutilized—not dissimilar to the way Americans used to scorn kale before the bitter green became haute cuisine.
After many conversations with friends in my village and local NGOs, I realized that the main barrier to making moringa the "kale of the tropics" was that there is little market demand for moringa leaves and so few people see value in growing it. Upon returning to America, I became obsessed with finding a way to connect the amazing smallholder farmers I'd met in West Africa to U.S. consumers who could pay them the prices they deserved. That obsession led me to start a moringa company, which I named Kuli Kuli after a popular West African snack. After two years of selling moringa bars and powder sourced from women's cooperatives in Ghana, Kuli Kuli was approached by a Haitian nonprofit with a vision for reforesting Haiti with moringa trees.
Our product development started with a Haitian farmer named Mercillie. She wanted a way to earn money for her family with a low-maintenance crop that could survive Haiti's drought. A Haitian nonprofit, the Smallholder Farmers Alliance (SFA), wanted a way to reforest Haiti, a country that has less than 2 percent of its original forest remaining. Timberland and the Clinton Foundation wanted to finance an aid project in Haiti that would pay for itself. Whole Foods Market wanted a new product that offered something unique to their health and socially-conscious consumers. And me, well, I wanted to create a product that my millennial friends really wanted to buy.
Creating a product that solves a problem for both consumers and the world isn't easy. The Haitian nonprofit SFA spent months interviewing Mercillie and other Haitian smallholder farmers like her to determine what type of crop could best improve their incomes while meeting reforestation goals. Once it was determined that moringa was the right crop for the job, Timberland and the Clinton Foundation Haiti Programme financed the costs of starting a new agricultural supply chain from scratch. Kuli Kuli spent months working with Whole Foods Market buyers to create a moringa product that could support farmers like Mercillie while delighting Whole Foods customers. Together we came up with the idea for a Moringa Green Energy Shot, a cross between a green smoothie and a cup of coffee with the health and energizing benefits of both.
Finally, we gave our new prototype the ultimate test—we took it to the crowd. We interviewed hundreds of consumers as they tasted our energy shots, carefully recording what they liked and didn't like. We refined our product, taste tested it one last time with Whole Foods buyers and then put it up on Indiegogo for the crowd to decide if it would happen. A few amazing celebrities helped us spread the word, including Rainn Wilson, Edward Norton and renowned Chef Jose Andres.
We raised $100,000 through a crowdfunding campaign, giving us the funds we needed to do our first major manufacturing run. Whole Foods Market agreed to launch the Moringa Green Energy shots in all of their stores nationwide, where you can now find their vibrant colors in the Whole Body department.
These shots stand on the shelves not just as a tasty new product but as a symbol of what can be accomplished when a business stands for more than just profit. By endeavoring to solve a problem for the world, not just a problem for our P&L, Kuli Kuli was able to form partnerships with much larger and more prestigious organizations who were aligned around the same problem. This type of innovative collaboration around real-world problems isn't just the socially responsible way to do business, it's the best way to do business.
Lisa Curtis is the founder and CEO of Kuli Kuli. Lisa began working on Kuli Kuli while in the Peace Corps in Niger, West Africa. Previously, she served as the communications director at Mosaic, wrote political briefings for President Obama in the White House, served as a United Nations Environment Programme Youth Advisor and worked at an impact investment firm in India.
Subscribe and receive the latest updates on trends, data, events and more.
Join 57,000+ members of the natural products community.
You May Also Like
---