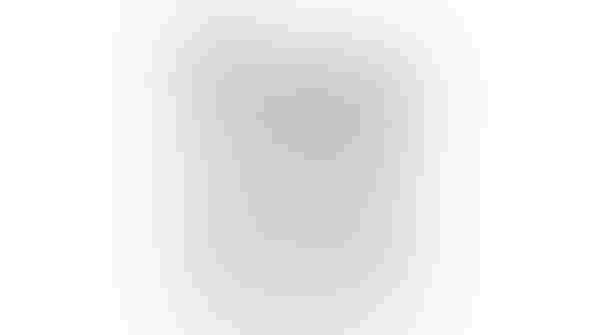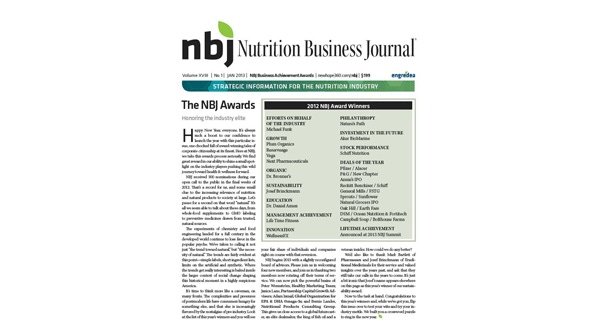 Aker BioMarine, the Norway-based supplier of Superba krill, decided from day one that doing the right thing would yield results. Just over five years and $550 million later, the strategy is paying off . In addition to maintaining high double-digit growth and increasing market share in the burgeoning krill oil market, the relatively young company is also receiving its second NBJ award in as many years. This year Aker is being recognized for its investments in the future, including building a global infrastructure, conducting human clinical trials, and developing sustainable harvesting practices. The company was recognized in 2010 for mid-sized company growth of 300%.

Aker has quickly established itself as a leader in the krill oil market, which is the fastest growing segment in the omega-3 space, according to Adam Ismail, executive director of the Global Organization for EPA and DHA Omega-3s (GOED). Aker is also breaking ground in sustainable fishery management and sharing best practices with competitors. The model is recognized as exemplary in building a segment for all players as well as for the management of a natural resource.
Krill stewardship
The company's investment in the sustainability of the fishery has been at the core of its business from inception. Aker first invested $400 million in its harvesting infrastructure, including its first vessel and the development of a proprietary Eco-Harvesting technology (which ensures the smallest possible ecological footprint and eliminates unwanted bycatch), as well as on-board processing and QA/QC procedures.

"We knew that the krill fishery was scrutinized closely, so we made a decision from day one to act responsibly for the overall good of the industry," says Todd Norton, Aker's vice president of business development. "We take no short cuts and we are deeply involved in our supply chain."

Aker's model involves working directly with the Commission for the Conservation of Antarctic Marine Living Resources (CCAMLR), which manages and regulates the southern ocean fishery. This partnership helps to ensure the future of the company and the fishery at large and keeps operations at the forefront of environmentally sound and sustainable performance.

Among other efforts, Aker BioMarine Antarctic is the only krill-harvesting company certified by the Marine Stewardship Council (MSC), an international nonprofit organization with an independent certifying body and a public assessment process. The company also works with environmental groups, like the World Wildlife Fund-Norway, to make sure they meet key MSC requirements, including mapping of their fi shing activities against local predator populations and ensuring that their fishing operations don't cause serious harm to the ecosystem.

The model works, notes Ismail, because they communicate with CCAMLR and all the stakeholders to learn how they define sustainability. Ismail added that the model is important for the omega-3 segment as one of the first examples of partnerships on this scale. "There are not a lot of other fisheries in which a company has worked so actively to make sure things are done responsibly."
Sound science
Since 2006, the company has invested an additional $15 million in support of scientific research on the health of the Antarctic krill biomass as well as krill's human health benefits. Among its many eff orts, Aker co-founded the Association of Responsible Krill Harvesting Companies (ARK), developed to cooperate with CCAMLR and facilitate research and sharing of information vital to the fishery. The company also commits one week of time annually on its vessel, the Saga Sea, for independent research on the impact of krill harvesting.

Aker also exhibits strong commitment to substantiate the health benefi ts of krill. The company is currently sponsoring a study on the cardiovascular benefi ts of krill with 300 participants. A women's health study with 500 participants also is just starting in Europe. Aker recently convened its scientific board to evaluate goals for the future. "This board of experts decided that mental health is the next area of study for us and will kick off in 2013," says Eric Anderson, Aker's vice president of sales and marketing.

Aker's most recent investments include another $150 million in a second vessel, the Antarctic Sea, to increase product redundancy and provide an ability to develop new products and improve capacity. Th e additional vessel is already helping Aker to increase market share to nearly 60%, introduce new products for both humans and pets, and with demand for krill oil on the rise, the company is certainly poised for continued growth.

Both Anderson and Norton maintain that their strategy is an ongoing, long-term business proposition. "Five hundred and fifty million is a lot of money to spend on just a hope of future business," says Norton. "We know we have to continue to work hard at every level of the organization and keep our supply chain clicking on all cylinders to propel us to where we want to go. And there is no reason for that to change."
Subscribe and receive the latest updates on trends, data, events and more.
Join 57,000+ members of the natural products community.
You May Also Like
---