Katherine DiMatteo: Sowing organic principles for more than three decades
Katherine DiMatteo: Sowing organic principles for more than three decades
A Rodale Institute 2020 Organic Pioneer Award winner, longtime organic advocate Katherine DiMatteo has played an instrumental role in the shape of the U.S. National Organic Program as we know it today.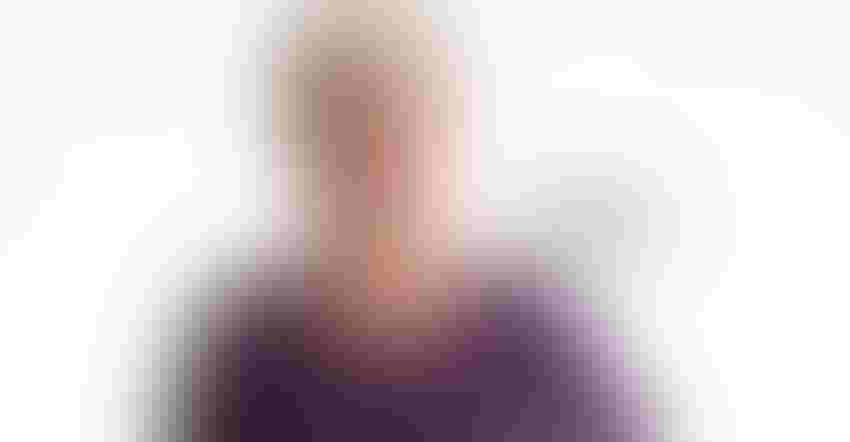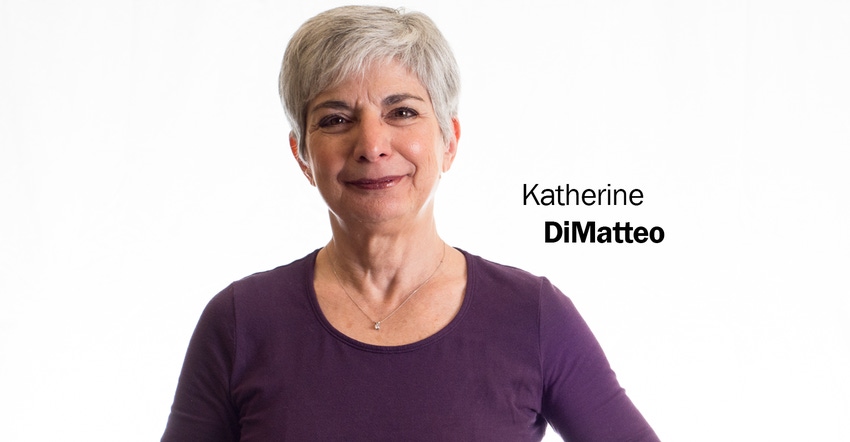 When the Rodale Institute announced its 2020 Organic Pioneer Award recipients, it came as no surprise to find Katherine DiMatteo's name on the list. A tireless advocate for organic, DiMatteo served as the first executive director of the Organic Trade Association from 1990 to 2006. During this time, she was instrumental in shaping the U.S. National Organic Program standards and the U.N. Codex Guidelines for organically produced foods. Those are just a couple of her achievements. Today, she continues to provide policy and regulatory consulting services to the organic sector. We caught up with her recently to talk about her award and the evolution of the organic industry.
How did you get started on the organic path?
My jumping off point was several different things. The advent of Rachel Carson's Silent Spring, where awareness of chemicals and environmental impact really hit home. Second was Organic Gardening magazine [published by Rodale]. When I moved to the countryside here in western Massachusetts, a roommate introduced me to that magazine because I had not had that kind of direct experience with planting vegetables or fruit or anything for that matter. The third thing was getting involved with food cooperatives. I joined a retail co-op and a buying club and worked at a wholesale fruit co-op. I became immersed in the discussion of the economic system around food, what propped it up, what it was doing. The idea of the co-op was food for people not for profit. The combination of all of those things within a framework of time that was very close and built on each other started me on this path.
I became passionate about organic as a way to address these things that I had become aware of. It just seemed to me as a nonfarmer, a consumer, that this was a path to making change in how farming was done and how the environment was impacted and how people could relate to their food.
What does organic mean to you?
If I think about the principles of organic, the principles upon which the production system is based, there are a lot of words: renewal, refresh, rejuvenate, restoration and the regeneration of natural systems. Ultimately, it's that often-used phrase—to find a way to farm in harmony with nature. It may be cliché to say something like that, but that's been the excitement and the driver and the reason for me giving so much time and energy and commitment to organic.
What has your role in organic been?
It was a surprise to me to get this award and I am very honored and complimented to be included with the many pioneers the Rodale Institute has recognized. In receiving this award, I see myself as receiving it for all of the people who have worked behind the scenes in the movement to support and grow organic principles and practices. There are people who have come up with the ideas—the philosophers and innovators. I believe that my role and the role I hope I represent, is those of us who take those concepts, ideas and innovations, those visions and keep working to make them a reality. Rodale and the Rodale Institute also has always been the place that has held and nourished the organic principles and practices because they are also a research institute. Organic research is so important to the other concept that we hold dearly in organic, which is continuous improvement.
What has been the most rewarding moment in your work in organic?
I would say the years between 1997 and 2001 were probably the most significant period of time, although there are lots of close seconds and thirds. During that time, we had the first, second and final proposed rule and implementation of the National Organic Program.  As well, the Organic Trade Association launched All Things Organic, the trade show. That show was a culmination that brought together the whole idea and concept of a trade association.
We were organized as a trade association earlier [the Organic Food Production Association became the OTA] and the trade show and conference brought to fruition what the group had imagined—being a representative voice of the supply chain involved with organic agriculture, its principles and practices. Much of our preoccupation was to be involved with conversations around what the rule would look like to implement the Organic Foods Production Act of 1990. But as a trade association, we also were focused on what we could do to support our members to be the best they could be and succeed at what they were trying to do—to succeed as organic businesses doing business for good.
What is the biggest challenge organic faces?
One of the consistent challenges of organic is that it is not a single criteria practice or description. It is not like non-GMO. It involves a lot of things. It's not a sound bite. It's not something that is simple. It's got a lot of complexity to it. So, to speak about it or understand it, you have to find the best ways to communicate that. I think it's been difficult and the results of some of that challenge has ended up with people grabbing onto organic for different reasons in different ways. Is it pesticide free? Is it soil-based farming? Is it good for your health? Is it the National Organic Program? Is it only about food? Is the organic seal what organic is?
Those are all parts of what organic is. If you are trying to communicate to people what organic is and build excitement and passion for it, often an easy path is taken for whatever audience it is and that leads to misunderstanding and a lack of appreciation for the fullness of what organic principles and practices embody.
That is what I see as the challenge and from that is the challenge of constantly having to define and promote and keep awareness and understanding of what organic principles, practices and standards in the NOP are.
On the policy front where should organic focus its energies?
The program is only one aspect of the organic community and it is going through a big new proposed rule—Strengthening Organic Enforcement proposed rule—which is closing some holes and gaps that have become evident in terms of oversight and fraudulent practices or labeling. The proposed rule is a pretty big one, it's more about oversight and enforcement than it is about farmer practices. Strengthening the Organic Enforcement rule is needed as long as you are going to have a National Organic Program and to have accurate labeling.
The Organic Livestock and Poultry Practices also is much anticipated and long awaited and would improve practices around livestock production and is desired by the majority of the community involved with organic. I know there are other forces that have convinced USDA not to release this rule, that it would be too costly and perhaps too difficult and not the direction they need to go in. But its implementation would be more revolutionary in terms of production practices and moving us more toward ideal concepts for animal livestock production.
I think that the organic sector has to stay active in politics and policy in order to bring the appropriate changes into the government program. On a larger level, we need to stay involved to see how overall ag is viewed by the government and what type of ag is going to be supported in the future. After COVID-19 days, what is that vision of agriculture and the food system and the economic system? I think the OTA is doing a good job of being engaged and active outside of just the organic and national program in other policies that are being discussed in Washington, D.C.
What initiatives keep you hopeful?
I think what has been happening in the past few months has brought more awareness about how food and ag products are grown and the supply chain or system that delivers those things to the marketplace. There is beginning to be awareness and understanding of that and there is motivation by the general public to see changes that would be in the direction that would support organic agriculture or other alternatives to the ag system that has been built up over the past 50 or 60 years. That is exciting. This interest and awareness of agriculture farming, food systems, supply chains, the farmer and farm workers and their economic situation, and awareness of those who work in processing facilities and their situation, shines a light on how farm products are grown and then transformed into the things we purchase at retail. More interest in those things are going to be good for changing the system that I and others imagined many years ago; and I think that is exciting. We have to keep that interest and momentum and come together with those who communicate, organizations that influence, that organize people's voices. I think that is exciting if we can do it. If that is what builds after COVID-19 and this economic crisis, then that is exciting.
Does this award feel like you've come full circle from when you were first introduced to Rodale's Organic Gardening magazine?
Yes and especially with this pandemic and more people starting gardens and supporting local farmers. But particularly with people starting gardens of their own, I hope that they come to appreciate how difficult, complex and sophisticated organic farming is. It's a lot of management and planning. Farmers are CEOs, we should admire farmers like CEOs as much of the same skills are needed. I myself have decided I am supporting the professionals. I will tinker in my garden as an excuse to be outside, but I am supporting the professionals to give me my food and other products made out of ag ingredients.
Marking Organic Pioneer Month Each year, Rodale Institute's Organic Pioneer Awards recognize leaders who have made significant contributions to the organic movement. In 2020, Rodale is honoring awardees with Organic Pioneer Month: a virtual celebration throughout September to recognize the past, present and future of the organic movement. During this monthlong celebration, Rodale Institute seeks investors in an organic future. Donors will receive access to an exclusive panel discussion on Sept. 21 with the 2020 award winners. Donate $100 or more and be entered to win a prize package.

Subscribe and receive the latest updates on trends, data, events and more.
Join 57,000+ members of the natural products community.
You May Also Like
---
Sep 20 - Sep 23, 2023
Natural Products Expo East is the East Coast's leading natural, organic and healthy products event.
Learn More