KeHE and Lifeway accent innovation at Naturally Chicago Insights
KeHE and Lifeway accent innovation at Naturally Chicago Insights
This piece is part of the Good Food Insights series—a collaboration with FamilyFarmed's Good Food Accelerator and Naturally Chicago programs, Esca Bona, and SPINS—that unpacks the dynamics driving the good food movement.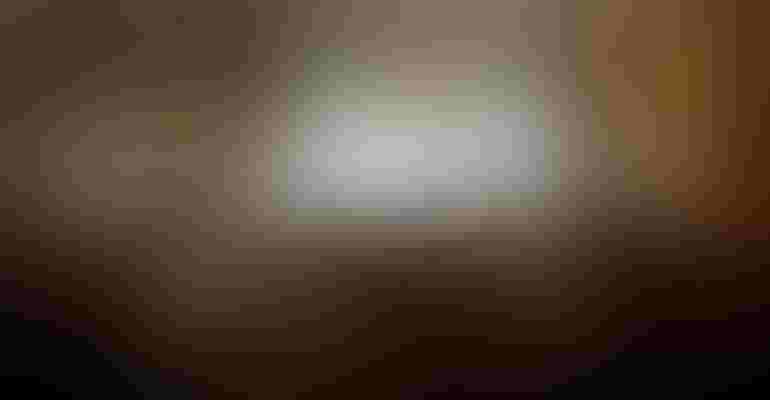 If you were KeHE, a rapidly expanding natural products distributor, or Lifeway, which essentially founded and still dominates the kefir market, it would be tempting to rest on your laurels a bit. Yet standing pat is the farthest thing from their minds—as underscored by leading executives of these red-hot companies who spoke at the Naturally Chicago Insights event July 17.
In fact, innovation was the buzzword for the 90-minute presentation by Naturally Chicago, a program launched in May by nonprofit FamilyFarmed that is affiliated with the Naturally Network in Boulder, Colorado. KeHE is a co-founder of Naturally Chicago, along with SPINS—the natural products industry data company that hosted the Insights event—and Presence Marketing, a pioneering broker in this space.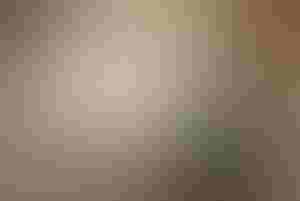 Katie Paul (left), KeHE's vice president of Category Management and Growth Solutions, was the featured speaker. She invited Amy Feldman, vice president of sales at Lifeway, which is one of KeHE's highest-rated suppliers (Feldman previously worked for KeHE).
They were joined for the Q&A by Patrick Sheridan, chief operating officer for the Independent Natural Food Retailers Association (INFRA), which recently named KeHE as its primary distributor for all five of its U.S. regions.
KeHE is a mission-driven advocate of conscious capitalism, and Paul noted that the company remains true to its roots. "KeHE is a Certified B Corporation, as well as an ESOP," she said. "And we give 10% of our profits back to an organization called KeHE Cares. We come alongside our employees and we go on missions and help those that are less fortunate both domestically and globally."
Paul emphasized KeHE's commitment to new ideas, including a major investment in digital outreach. "Innovation in products and insights is one of the pillars that's going to distinguish us from our competition," Paul said.
Well-known for trade shows that are must-attends for industry leaders and emerging brands, KeHE is launching its first virtual show. "Instead of everyone having to travel and come into one place, we're going to pilot a virtual show and evaluate the results for a small group of our independent partners," Paul said.
KeHE is not abandoning high-touch for high-tech. Paul highlighted its foraging programs to seek out promising new brands, which includes working with incubators and accelerators—she noted FamilyFarmed's Good Food Accelerator by name—and a KeHE national tour of noteworthy farmers markets.
"We want to focus on new emerging small brands that potentially will get lost with everything that's going on in the marketplace today," Paul said. "One of our key goals is to identify those brands, we nurture them, cultivate them, grow them and then help bring them to market."
A range of recently introduced features and digital platforms aims to jump-start the rise of these businesses once they are identified. These include a Next Generation Innovation Showcase, New@KeHE, a web-based program that Paul described as "the launch vehicle for our new brands;" the OnTrend Awards that are presented at KeHE's Holiday and Summer Shows, and a Hot Trends tip sheet (a recent one, pinpointing collagen, convenience, CBD, keto, sustainability, grain free and plant based, appears spot-on).
Life(way)style Trends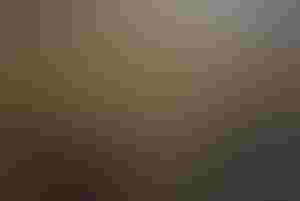 Paul was followed by Lifeway's Feldman (right), who provided the history of the company. CEO Julie Smolyansky was a young girl when her parents emigrated from the Soviet Union in 1986. Despairing of the lack of kefir—a fermented, probiotic dairy beverage of Russian origin—in their new hometown of Chicago, father Michael Smolyansky started making and selling his own from his ethnic grocery store, which eventually evolved into Lifeway.
Feldman said that despite a rising number of competing brands, Lifeway holds a 90% share of the grocery dollars spent on kefir. Yet in a rapidly changing consumer marketplace, Lifeway is continually trying to stay ahead of the curve.
One of the best examples of this is Plantiful, a recently launched nondairy alternative to kefir that seeks to ride the plant-based products wave. "There are people who are avoiding dairy, that's no secret to any of us," Feldman said. "So we lost some of those consumers and we need to get those consumers back. We need to have a solution for people who are going to a nondairy diet."
These changing consumer preferences are confirmed by data researched by SPINS, a partner in this Good Food Insights series. Grocery store dollar sales for the overall refrigerated yogurt and kefir category declined slightly from $8.1 billion in the year ending July 2017 to $7.9 billion in the year ending July 2018 to $7.7 billion in the year ending this July.
But plant-based versions of these products—though still just 3.2% of the overall market—soared by nearly 58% in dollar sales in the 2017-18 period and another 35% in 2018-19.
"There are a lot of differing opinions around the impact of dairy on health," said Alice Mintz, SPINS' senior manager in the Strategic Partners Group. "However, our data show strong growth in full-fat yogurts, as well as yogurts designed for kids and babies, and that nonfat and low-fat dairy is in decline."
But even among those who do consume dairy, consumer habits are changing, and producers such as Lifeway must address them. At the other side of the spectrum are consumers who, based on changing scientific perspectives, are rejecting the longstanding mantra of "low-fat." This was another challenge for Lifeway, whose rise was fueled by its low-fat flagship product. Lifeway responded recently by introducing a line of whole-milk kefirs that also feature real fruit.
Lifeway also is selling organic kefir. And after hitting a sweet spot with its ProBugs drink for children, Lifeway is bringing out 3.5-ounce mini bottles for children who have graduated from pouches. Other Lifeway products include BioKefir, which contains a higher concentration of probiotics than its main line, and frozen kefir for the dessert market.
It's all about if the dairy products have characteristics that meet your needs," Mintz concluded. "So is it low sugar, is it portable, is the protein content high enough to give you satiety during the day? And so I think that it's people reacting to what they think will make them feel the best."
To sum up how Lifeway keeps its product line fresh and current, Feldman told entrepreneurs in the audience that they never lose that scrappy startup attitude.
"Never lose that entrepreneurial spirit," Feldman said. "It doesn't matter how big you get, be an entrepreneur and have that throughout your organization so your whole team feels like entrepreneurs."
She concluded with the event's one-line takeaway: Innovation is never over.
Good Food Insights is an editorial partnership of New Hope Network's Esca Bona thought-leadership platform; FamilyFarmed's Good Food Accelerator and Naturally Chicago programs; and SPINS, the leading wellness-focused data technology company for the natural, organic and specialty products industry. Good Food Insights articles provide timely analysis of major trends and innovation in the national good food landscape.
Subscribe and receive the latest updates on trends, data, events and more.
Join 57,000+ members of the natural products community.
You May Also Like
---