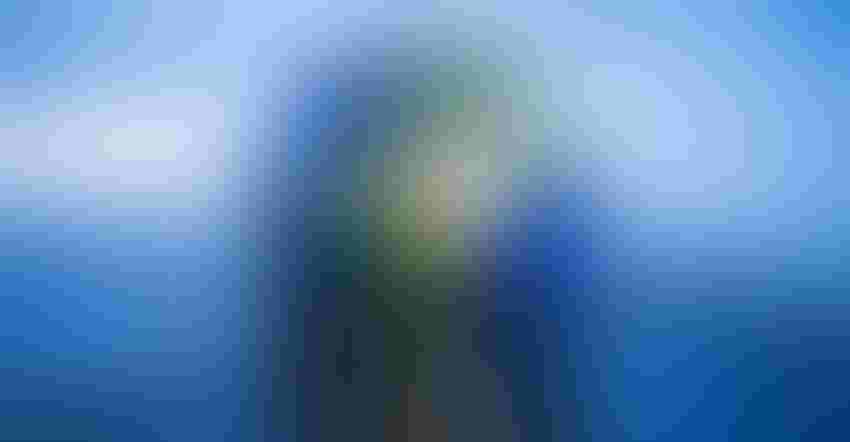 More needs to be done to help the planet that is facing not just climate change, but a global "polycrisis." Environmental, social and economic stressors are increasing biodiversity loss, depleting resources and escalating geopolitical conflicts, among other problems, and changing the world in unprecedented ways.
"The world is taking this polycrisis seriously because it is so dangerous, and it has to be taken seriously," says Kim Stanley Robinson, author of the science fiction thriller The Ministry for the Future and international best-selling Mars trilogy. He spoke Tuesday, March 7—Climate Day—at Natural Products Expo West in Anaheim, California. "It's no longer being ignored like it was before," he says.
Robinson says awareness has grown since the journal Nature published "A safe operating space for humanity," based on a "revolutionary" paper, in 2009 (led by Stockholm Resilience Centre's then-director, Johan Rockström, and 28 internationally renowned scientists) that laid out nine planetary boundaries "we don't want to break through."
Breaking the nine boundaries—climate change, rate of biodiversity loss, interference with the nitrogen and phosphorus cycles, stratospheric ozone depletion, ocean acidification, global freshwater use, change in land use, chemical pollution and atmospheric aerosol loading—risks generating a runaway Hothouse Earth effect. The resulting extreme conditions and irreversible environmental changes would be impossible to stop, even if we wanted to, Robinson said.
"We don't want to play with those planetary boundaries," he adds. "We're close to a lot of them."
The problem is "a crisis can happen either too slow for people to take it seriously or do anything—or so fast that you don't have time to do anything," Robinson says.
The COVID-19 pandemic served as "a slap in the face" for many people, Robinson says, and a reminder that the biosphere can kill and make ordinary things in life completely disappear.
"Since the pandemic, we are actually in the Goldilocks zone," Robinson says. "The speed of the crisis is both intense enough to scare us, but we have enough time to cope with it. It's a window that is shrinking on us."
Accelerating carbon drawdown
Calling it an "all hands on deck" situation, Robinson says the current situation isn't so dire that people should give up and despair, but more needs to be done to draw down carbon.
Although the Intergovernmental Panel on Climate Change and The Paris Agreement are focused on keeping the rise in global average temperature below 1.5 degrees Celsius, "We're going to be going into a carbon overshoot," Robinson says. This is because carbon dioxide, which absorbs and radiates heat, is rapidly pushing into the atmosphere, causing the global temperature to rise.
"We can only burn about 500 more gigatons," he says. "We're burning about 40 gigatons a year. You can do the math."
That means "any kind of clean energy looks good for this century," Robinson says, including nuclear, as long as it has carbon drawdown.
Natural means of drawing down carbon have a huge advantage, he says. But reforestation isn't enough. Kelp beds are another way to draw down carbon. Much can and should come from regenerative agriculture, which can draw carbon dioxide out of the atmosphere, while food is grown.
Robinson insists that more needs to be done to increase soil carbon sequestration, by exploring no-till farming methods, improving soil health and planting perennial crops instead of annuals. It is also important to hybridize crop plants so they have longer roots that put more carbon deeper into the soil that has been depleted by agriculture, especially in the last 60 years.
"The problem is how do we pay for it," especially to get more farmers involved he says,
Financial incentives for positive action
We need to pay ourselves to do the right things, Robinson says, but that's not the way it goes right now.
Stakeholders are working to change that. Robinson points to the Network for Greening the Financial System, a network of more than 100 central banks and financial supervisors trying to shore up the financial system to support environmentally sustainable development.
One idea is to use carbon quantitative easing (CQE), an unconventional money policy through which a digital currency is issued and backed by the world's central banks to help companies remove carbon. Delton Chen, Ph.D., founder of the Global Carbon Reward Initiative, and two co-authors first proposed using CQE in a 2018 academic paper.
Robinson then used the concept, calling it a "carbon coin" in his bestselling science fiction novel, The Ministry of the Future.
"There's a version of it that I called 'the carbon coin' in my novel," Robinson says. "If you draw down a ton of CO2 from the atmosphere, you get paid one carbon coin, and it's tradable on the currency markets with the U.S. dollar and it floats. But the central banks keep a floor under it so it can't go too low."
Robinson says it's not cryptocurrency since it's not private, but real money that would be created by the central banks and could help pay farmers for growing crops and capturing carbon in their soil.
Businesses should start doing a dual accounting system, Robinson says, and create a quantitative record of "the good things" that help "green" or decarbonize the world that may be compensated in the future.
Just as important as monetary policy is legislative action, especially fiscal policies like the Inflation Reduction Act, Robinson says, pointing to the landmark federal law passed last year that invests in clean energy, among other things.
It should be managed in a "carrot and stick" manner, Robinson says that financially motivates the positive and the negatives by paying people or taxing them.
"There are sociological studies that say having both kinds of incentives—sticks and carrots—is way more powerful in changing human action than either one of them by itself," Robinson says. "It kind of makes sense."
Subscribe and receive the latest updates on trends, data, events and more.
Join 57,000+ members of the natural products community.
You May Also Like
---