KRAVE founder has a plan to re-energize sluggish categories with better-for-you foods
KRAVE founder has a plan to re-energize sluggish categories with better-for-you foods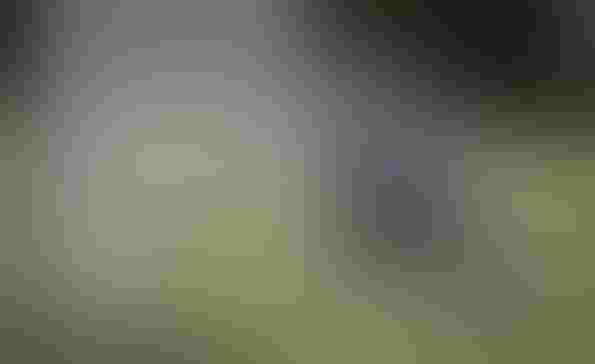 This time last year, Jon Sebastiani was gearing up to announce the acquisition of his company KRAVE Pure Foods Inc., to The Hershey Co. He had started the company, which makes meat jerkies in interesting flavors and without the sodium nitrite or artificial flavors, in 2009 and grew it into a business that brought in $35 million in annual revenue by the time it was sold.
Now he's ready to do it again—this time through Sonoma Brands, an incubator and investment vehicle he recently launched to revitalize dormant categories in food, health and wellness.
We talked to Sebastiani about the lessons he learned from KRAVE and how those inspired Sonoma Brands' philosophy.
newhope360: What do you think made KRAVE so successful?
Jon Sebastiani: The category, in my humble opinion, was so ripe for innovation and disruption. In the case of KRAVE, this is a category that the country understood what it was as a food product but largely misunderstood it because the producers within it were generally producing a product that was not good for you and utilized ingredients that simply were not up to the demands of the current customer. We entered this $4 billion U.S. category and simply offered a new take on it, and the new take is generally understood by the consumer. It wasn't a terribly difficult process in terms of designing new manufacturing methods; it was simply offering a tender, all-natural approach.
In the early days, one of the bigger challenges was a re-education, in that how we approached the brand and the product was truly different. When you think about early stage companies and gaining distribution and getting shelf placement, if you're propositioning a brand new product it can sometimes be hard to educate a Safeway that is making a decision in thousands of stores to place a product that doesn't yet have a home on the shelf. But in jerky's case, it represented a classic category disruption opportunity. These are going to be the same type of approaches that we're going to use at Sonoma Brands. It is a process of finding the right category that is ready for a new take.
newhope360: Can you explain Sonoma Brands' two-pronged approach, and the logistics of how it will work?
JS: VMG Partners is my primary investor, although we do have a number of other investors. Sonoma Brands will both design and execute our own brands using the architecture that we feel we built KRAVE successfully with. And it's simply a granular understanding of how consumers work. We have a "fail fast" mentality where we will do rigorous R&D within ­­the consumer base to determine if our hypothesis on a particular product and category is true, and the purpose of this one bucket of Sonoma Brands is to begin to create and design the brand and the product and then launch.
Secondly, we will invest in early stage brands. This is the primary reason why we are different from the litany of other investors out there. Yes, we will do investing, but our primary point of differentiation is that we're going to have a sales team, a marketing team, a finance team that will both build our own brands but then again provide that very necessary early stage developmental expertise for the companies that we invest in.
We feel that the companies that will fit into our model best are going to be the types of companies that are interested in collaborating with our teams and really value what we have to offer.
newhope360: What kind of dormant categories do you think are ripe for revival?
JS: We feel that we have found two categories that are very different from one another and very different from KRAVE. I'm looking for high-velocity products—something that usually is purchased and consumed in a moderate amount of time. We're looking for ways to take advantage of the changing trends in food consumption. So we have a product that's a convenient consumable—it's a completely different take on a very stale and very large category in the U.S. And then the next is a better-for-you indulgent offering. This is an offering that satiates that sweet tooth but is a much lower sugar opportunity, and it's not chocolate.
Subscribe and receive the latest updates on trends, data, events and more.
Join 57,000+ members of the natural products community.
You May Also Like
---