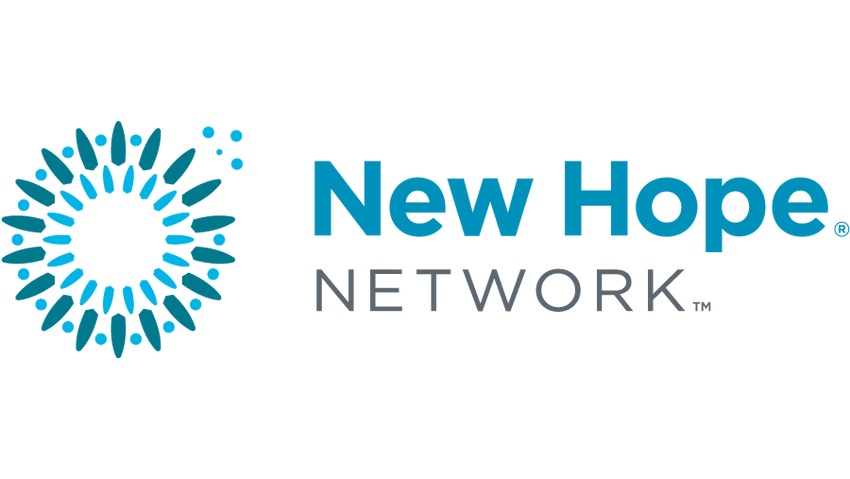 Traditional pill-form supplements have two potential downsides: They're often too big to be absorbed effectively by the body, or they're too fragile to survive the acids, enzymes, and flora of the gastrointestinal tract. Proponents of liposomal delivery say that it sidesteps these issues by encapsulating compounds in phosphatidylcholine—a lipid derived from soy or sunflower—which protects the compounds and delivers them into the bloodstream.
The supplement industry is seeing an uptick in companies that use liposomal delivery (hello, Bulletproof Coffee!), including LivOn Labs of Henderson, Nevada; RediSorb in Palo Alto, California; and Empirical Labs, Quicksilver Scientific and Valimenta Labs—all neighbors of NBJ in the Colorado Front Range.
Christopher Shade, a Ph.D. chemist and founder of Quicksilver Scientific, preaches the gospel of liposomal delivery to anyone who will listen. "We've gotten so much great data on the positive effects of various phytochemicals, but you can't easily get the blood levels in humans to replicate those animal experiments," he says about the published animal experiments conducted with intravenous therapies. "Who wants to wheel about an IV stand for life? But swallowing pills is ineffective, because absorption is so bad. Liposomes solve this Goldilocks problem by dramatically increasing bioavailability."
Shade founded Quicksilver Scientific in 2006 to do environmental analysis for mercury, but the business quickly pivoted to begin testing people for heavy metal toxicity. "The Bush years dried up funding for environmental analysis, and so we turned to doctors who needed testing of patients for heavy metal toxicity," he says.
This lead to the development of his first product: Intestinal Metals Detox (IMD), a blend of highly purified silica with covalently attached thiolic metal-binding groups that helped clear heavy metals through the GI tract. He developed a glutathione product to support this and, in turn, settled on liposome delivery to enhance absorption. That led to the creation of a full line of liposome nutraceuticals in 2008.
Phospholipid therapy, using both injectable and forms, has a well-established clinical history for repair and maintenance of liver function, circulatory health, and neurological health. Liposomes are microscopic single- to multi-layer spheres made of phospholipids (the basic building blocks of cell membranes) that encapsulate compounds in order to bypass the digestive processes that normally degrades or limits compound absorption. The best-made liposomes can deposit their cargo intracellularly, enhance lymphatic circulation of therapeutic compounds, and even cross the blood-brain barrier.
Most liposomes on the market today are made from phospholipids derived from raw lecithin or more expensive high-phosphatidyl choline phospholipid mixes, which more closely resemble the material of cell walls, aiding absorption. High-phosphatidyl choline phospholipid mixes allow liposomes to be smaller and to bond more effectively with cell walls to deliver their compounds directly into the cell.
"Producing good liposomes is very difficult and requires good, hard science and exacting equipment," says Asa Waldstein, general manager of Empirical Labs, which has 15 fulltime employees and operates out of a 13,000 square-foot facility.
Water-soluble compounds like vitamin C, Glutathione, and GABA require a more-durable liposome for encapsulation, essentially a closed, spherical vesicle arranged into multiple concentric bilayer membranes. Oil-soluble compounds, like Vitamin D and Vitamin A (and THC, for that matter) may be in liposomal walls or require lipid nanoparticles—microscopic droplets of lipid that contain the compounds. Though substantially different from the structure of liposomes, they are equally sophisticated, and few companies have mastered the necessary engineering to deliver oil-soluble compounds. 
"We're the only liposome company that proves our product works," Waldstein says. "We have a bioavailability study on our website that shows blood levels, demonstrating the effect of our products."
Founded by two herbalists, Empirical Labs has been in the supplement business for 25 years and branched out to produce products with liposomal delivery about eight years ago.
"This is definitely the growth area of our business," Waldstein says. "More liposomes are reaching more sectors of the supplement market. They're suitable for the anti-aging market, physical therapy, athletes, and much, much more."
Empirical Labs had been licensing its liposomal manufacturing technology from Emek Blair, Ph.D., a local chemist who worked part-time in the same office. As Empirical chose not to renew a dozen or so licenses, Blair decided to start manufacturing in his facility, Valimenta Labs.
"Basically, my company turned from a contract R&D and IP licensing company to a fully integrated R&D and manufacturing facility in January of this year," says Blair. "It's not enough to have the vitamins absorb into your bloodstream at higher rates - bioavailability - they also need to be delivered in a way that your body can use them - bioutilization. Liposomes are about true nutrition delivery."
Blair explains that while clinical trials have shown that liposomes circulate in the blood a similar amount of time as IV delivery, unlike IVs, liposomes do not cause drug levels in the blood to spike and then crash. This makes liposomes not only less invasive but also potentially more cost-effective, due to better dose control. They essentially bring the power of intravenous therapy to oral delivery. Lipid solutions can also be aerated or mixed into drinks.
According to Chris Turf, a licensed pharmacist and Quicksilver Scientific's chief clinical analyst, pharmacists have been creating emulsions and simple liposomes to enhance absorptions of drugs through the skin for about 15 years. And pharmaceutical companies are keying in on the fact that liposomal delivery can affect the functional properties of drugs. Gilead Sciences, for instance, delivers AmBisome, a drug for treating fungal infections, via an injectable liposome.
"Delivery is king, right now," Turf says. "More and more companies are entering this space."
Emerging standards
While there are several companies in the liposome space, Quicksilver Scientific is the only one selling its products in clear bottles, which Shade says the company does to showcase the clarity of its solutions. "Ours are in the 50–100 nanometer range, which means they're clear and start absorbing immediately when they hit your mouth," Shade says. "Larger liposomes in the 200–300 nanometer range are opaque and do not absorb as well."
But Empirical Labs isn't concerned with oral absorption and instead targets delivery for the gastrointestinal tract.
"Liposomes are a model of milk," says Blair, who adds that his company's liposomes average 180 namometers. "As fats do not dissolve in water, liposomes form a suspension similar to milk and should be opaque." As Empirical and Valimenta Labs' manufacturing process is based on a natural process found in nature, they tout their ability to manufacture at room temperature and room pressure, which, the companies claims, avoids any breakdown of liposomal structure. Yet Quicksilver Scientific underscores the need for pressure to make liposomes smaller.
These debates will likely rage on until the public clearly gravitates towards one liposome type or until the companies start voluntarily submitting their products for independent verification to third-party testers.
To date, Liposomal delivery of the antioxidant glutathione is the most prevalent product across the industry. Glutathione is integral to multiple bodily systems. However, it breaks down in the gastrointestinal tract and is delivered into the blood as amino acids, which are more difficult to absorb. So it benefits enormously from liposomal delivery. The potential for liposomal delivery of regulated drugs and hormone therapies seems staggering yet would require FDA approval and all the attendant costs.
Market acceptance of liposomal delivery is encouraging more and more companies to enter the space, while the existing players continue to expand. For its part, Quicksilver Scientific debuted a new brand in May, PuRxpressions, that sidesteps the doctors and sells directly to consumers.
"I see liposomal delivery becoming a much larger part of industry," Shade says. "It works. It's that simple. And couple that with the very best phytochemicals and synthetically derived compounds, and you have a very potent mix. From my perspective, the therapeutic effects are undeniable. In time, when resources can be gathered for the proper clinical tests, the science and testing will bear this out."
Subscribe and receive the latest updates on trends, data, events and more.
Join 57,000+ members of the natural products community.
You May Also Like
---
Sep 20 - Sep 23, 2023
Natural Products Expo East is the East Coast's leading natural, organic and healthy products event.
Learn More