Livin' local: Chef Oliver Plust commits to community sourcing at Tender Greens Hollywood
Livin' local: Chef Oliver Plust commits to community sourcing at Tender Greens Hollywood
Chef Oliver Plust, general manager of Tender Greens Hollywood, discusses the challenges and joys of working locally, as well as the benefits of fostering a spirit of entrepreneurship within a larger organization.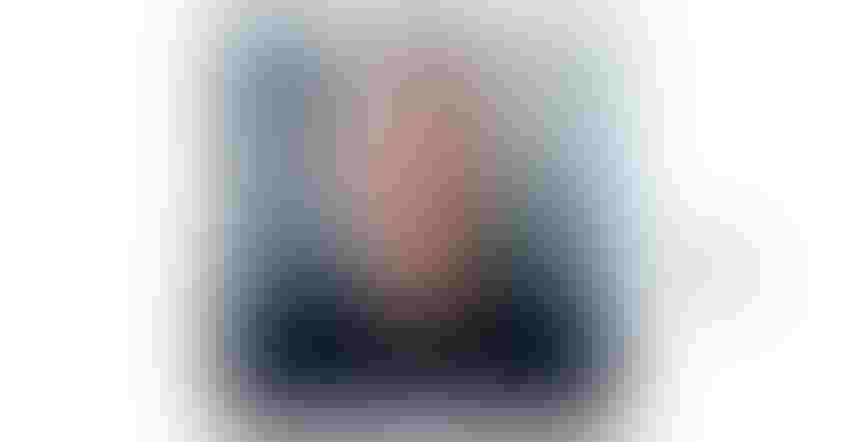 Chef Oliver Plust is general manager of Tender Greens Hollywood, one of the highest-grossing locations of the 22 Tender Greens restaurants scattered throughout California. With the majority of its menu locally sourced menu and daily deliveries of farm produce, Tender Greens manages an unusual and complex network of vendors and farms across the state to deliver local food at an affordable price.
Plust discussed the challenges and joys of working locally, as well as the benefits of fostering a spirit of entrepreneurship even within a larger organization.
What makes Tender Greens unique?
Oliver Plust: Our concept is to serve fine-dining-quality food at a much lower price and to have the best ingredients we can source. For Tender Greens in general, 90 percent of what we sell is made in house. All of our soups, dressings and specials are made from scratch. Nothing ever comes precut or prepackaged. For example, I go through roughly 250 pounds of potatoes per day that need to be washed and peeled just for mashed potatoes alone. I have about 70 employees under me, so it's quite a large operation.
I get to treat Hollywood as my own restaurant and Tender Greens holds us to that standard. It's really an honor for me coming from a hotel background, where everything is very cookie cutter and you have to talk to 10 people to change something. Here it's more about entrepreneurship. We've got our own island where we can do what we want in order to fit our demographic.
How do you manage to sustain a local sourcing model?
OP: We have a longstanding relationship at Tender Greens with Scarborough Farms in Oxnard. They've been highly invested in Tender Greens as a company and we've been one of their best clients. As we grow, they grow.
We receive all our lettuces from them every morning. And nine out of 10 times we use up that lettuce during the day, so we need another fresh delivery the next morning. That's very unique, because we don't have a third-party distributor who has the product sitting in a warehouse somewhere. It definitely makes a difference in the quality.
We're working with a company called LA Specialty as our vendor for any produce we cannot get from Scarborough. We have identified through them a lot of products on a lot of farms that we'd like to work with, and they're all local. We're not buying strawberries from Florida. We can wait until they're in season in California.
We are a California company representing California food. The only way to do this is to source from California. Otherwise it would be cheating.
Another cool thing is that on the restaurant's back patio, I have 18 hydroponic towers for lettuces and herbs. I work with a company called LA Urban Farms and they come twice a week to maintain the towers. Once a week I harvest up to three to four towers. There are about 46 plants per tower so it's a quite a bit of lettuce that comes from the towers alone. And I can tell the guys, 'Plant me this, plant me that. This isn't working; let's get something more robust.' Not only is it as fresh as possible, but it creates an environment of a garden oasis for the guest. If you order the right salad, the lettuce growing behind you is the one on your plate. I think that's the purest way of utilizing local. We've been doing this with LA Urban Farms since early 2015, and it's been a great partnership. We were the very first Tender Greens location to do this and now a few other locations have towers.
Does being part of a larger organization help to ease the logistical burden of working with so many local food vendors?
OP: Absolutely. About one-and-a-half years ago, Tender Greens put a person in place who had a longstanding background in food sales to do that leg work for us. We as chefs don't have to figure out the best price for this or that. And that position helps us lock in prices for product as well as to lock in standards of quality for product. From a chef's perspective, it's a huge help. And it means we don't have to use Sysco or Shamrock or US Foods as a last resort.
How have guests' expectations changed over the last 20 years?
OP: Customer awareness is a lot higher. It starts with the whole organic, sustainable craze. As markets like Whole Foods Market and Trader Joe's came about that catered to that trend, people became more aware. Now they look for the same thing when they go out to eat.
Ten to 15 years ago no one was asking about vegan options, and certainly not gluten-free. Then in the last five years, everyone became gluten-free. And while it seems like just a trend or the in thing, we treat it all the same. If someone says 'I'm gluten-free,' I'm not going to probe; we're going to execute and serve to the specifications you need. As a restaurant, if you're not able to accommodate for these trends on your menu upfront, you've been left behind. You are a dinosaur.
Has your mix of proteins shifted? Are there more vegetables at the center of the plate?
OP: Just looking at the proteins themselves, chicken and beef included, one of our biggest sellers is falafel. We make falafel in house every morning. I think I probably prep out 20 to 25 pounds a day. It's a uniquely Mediterranean item, but it's now just a staple for our restaurant.
Subscribe and receive the latest updates on trends, data, events and more.
Join 57,000+ members of the natural products community.
You May Also Like
---