Meet the Canadian craft cannery headed for seafood stardom
Meet the Canadian craft cannery headed for seafood stardom
Here's how Scout Canning is laying the groundwork to become North America's most trusted seafood brand.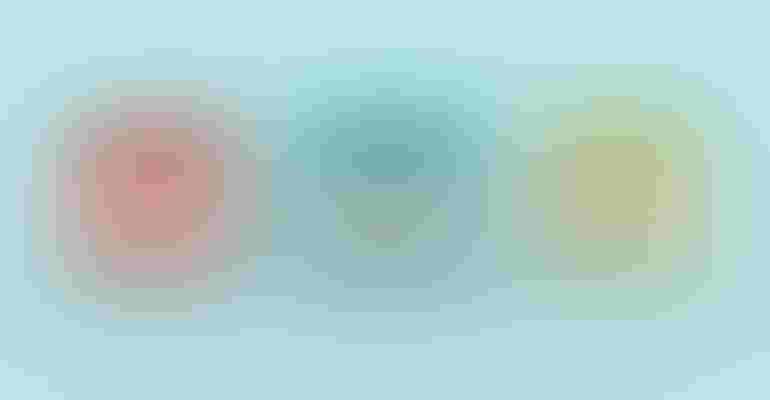 With the latest spike in coronavirus, Adam Bent, CEO and co-founder of Scout Canning, a Toronto-based seafood craft cannery, hightailed it to Mexico.
"If we were going into another lockdown, I wanted to be somewhere a bit warmer," says Bent, who usually splits his time between Toronto, Brooklyn and Vancouver.
Like most businesses, COVID-19 has generated some supply interruptions for Scout Canning. It has made logistics, like bringing in cans from France by air, more difficult, in addition to creating higher expenses, including paying more in overtime because "everyone is moving more goods around than before."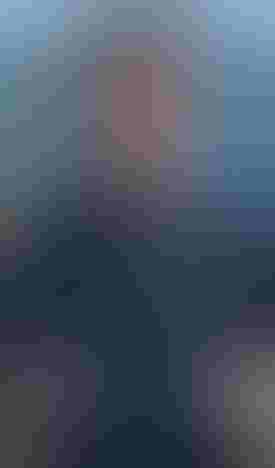 "Business-wise, it's been kinda tough," says Bent (right), who runs a team of seven full-time employees. "But we're all in good spirits."
That's in part because Scout, which was conceptualized in December 2018 by Canadian chef and Scout co-founder Charlotte Langley, launched its craft canned seafood line in September 2020. It's now sold in 300 locations across North America, including Eataly and select Whole Foods Markets in the Northeast as well as specialty independents.
Scout is poised to surpass $3 million in sales in 2021, Bent says, more than doubling its current sales. That growth, coupled with its focus on sustainability, helped Scout secure the Rising Star award at the 2020 Pitch Slam at Spark Change. It is the first canned seafood brand to source its ingredients entirely from Canada and United States and only works with species and suppliers that are certified by Marine Stewardship Council.
As consumers look to reduce their meat consumption for environmental and health reasons, many are turning to plant-based protein or sustainable seafood.
Below, Bent delves into what's happening with this market disrupter.
Why is seafood having a moment right now?
Seafood is at the intersection of most dietary preferences whether it's a plant-based consumer or a traditional meat eater because it's a clean, high-quality protein source. It works for pescatarian, flexitarians and paleo diets.
Consumers are looking for clean foods that are high in protein. They want plant-forward and they are looking to reduce chicken, beef and pork from their diets so they can be off land-based agriculture. They also want to buy a more responsibly sourced, environmentally friendly product.
Seafood is gaining traction with consumers because of its dense nutritional content, and because it's high in protein and unprocessed.
Is it just canned seafood or all seafood?
We're seeing a boom in canned seafood. The global canned seafood market continues to grow, [it is expected] to reach $27 billion by 2025, and it's been growing faster the last few months with COVID-19 as consumers look for healthy and shelf-stable options for their pantry.  
Where do you see yourself in the marketplace?
We've really identified a white space. The North American market is still stuck in a branded domestic commodity space, with tuna and salmon in water, oil or poached; that's been the status quo. Or consumers turn to higher quality, more expensive European options. We wanted to design our products to be equivalent in quality to European imports but more affordable via a North American brand that celebrates our local fishing community and offers more diverse species and unique flavor profiles.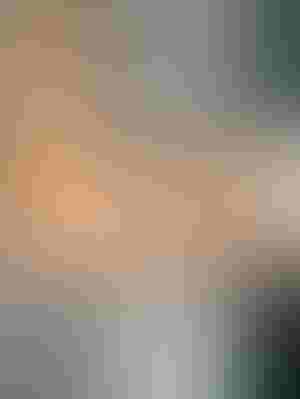 How did you get interested in fishing? Did you grow up fishing?
Yes. I grew up in Canada fishing and camping, spending a lot of time by lakes and rivers. That translated into becoming more of an environmentalist in my adult life. I learned how to kill and scale a fish at a young age, somewhere between the age of 8 and 10. I've even got a trout tattoo on my right arm! I'm pretty partial to trout.
How has Scout been able to scale (no pun intended) and find success?
We behave like a direct-to-consumer brand. We are digitally forward, very active on social media and create a lot of relevant content, not just about Scout but about climate action, our oceans and waterways. We also formed brand partnerships with influencers. That's been a big part of our success, being rooted almost like a digitally native brand and then layering that into traditional grocery retail. But we are scaling smart in the right accounts. Scout is not chasing doors. We aren't trying to get into 300 Albertsons or H-E-Bs.
We are really focused on your specialty and independents like your bakeries, cheese shops or fish markets where the culinary curious are—people who care about discovering new products that are of a higher quality.
We're laser-focused on the right types of retail doors for ourselves with the right combination of products that are familiar, like tuna, the gateway fish that every American knows, as a way to build trust and credibility to move more consumers into greater biodiversity. You have to meet consumers where they are and you can't scare them away with a rockfish or sablefish. 
Is that something you're thinking about for the company down the road, expanding into more diverse seafood offerings?
Yes. Part of the mandate of our mission is to offer some of the more familiar species like tuna and salmon, but over the next 12 to 24 months you're going to see us releasing underloved seafood (AKA trash fish) products.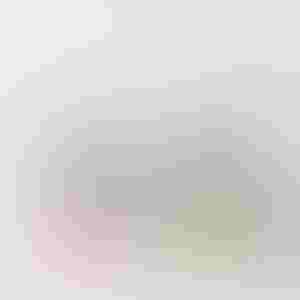 What is on tap for Scout Canning in 2021?
Over the holiday season you're going to see Scout release specialty seafood culinary tools, some beautiful seacharcuterie boards and ceramic ramekins. Next year we'll be releasing new craft cans, crab, shrimp and oysters to round out our popular seafood SKUs, and then we're heading into the underloved fish category.
As a brand we are looking to grow and want to surpass $3 million in sales next year, which we are on track to do. We also want to get our impact program off the ground. Right now we participate through 1% for the Planet, but our mandate, through our impact program, is to reinvest 1% or more of our revenue back into First Nations-led environmental and fisheries projects in the regions we source our seafood.
What measures are you taking to be a sustainable brand?
All of our wild-caught species are MSC certified, so we follow the Marine Stewardship Council certification process which is backed by science and data, looking at the environmental impacts, species population and the manager of that specific fishery through regulation policy of a given country. Charlotte is a chef ambassador for the Marine Stewardship Council, so we have a deep association with them. If a species is not MSC certified or if it has any type of GMO modification, we won't work with it.
With farmed fish, we make sure they are fed feed that's certified by best aquaculture practices, which means the marine ingredients in that feed are MSC certified. We also review waste management programs and ensure there isn't overcrowding or the use of hormones or antibiotics in these operations.  
What is the one piece of information you want consumers to take away from your product line?
Scout's mission is simple: We want to become the most trusted seafood brand in North America while reducing food waste and protecting our oceans and waterways. How are we achieving this? By continuing to source from regional partners that meet the highest standards in seafood sustainability, including reduced bycatch and minimal ecosystem impact.
Subscribe and receive the latest updates on trends, data, events and more.
Join 57,000+ members of the natural products community.
You May Also Like
---