Mina brings Moroccan cuisine to the U.S. masses
Mina brings Moroccan cuisine to the U.S. masses
A mother-son team on a mission to introduce the American palate to the flavors of Morocco has plans for new lines of tea and artisanal couscous in 2018.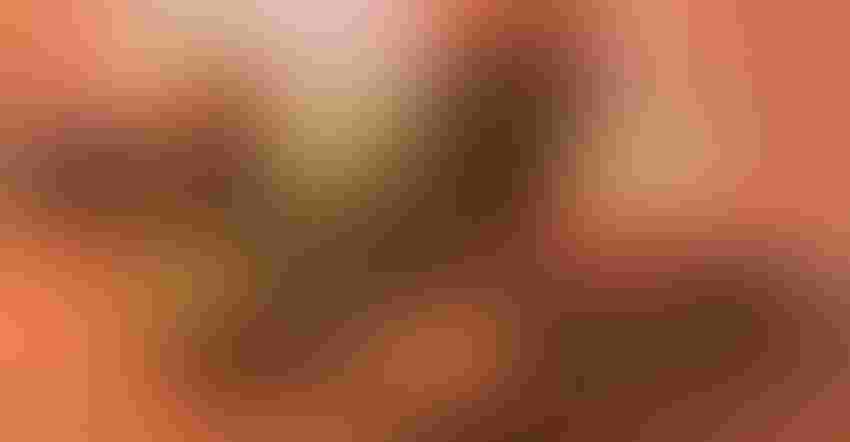 The appetite of U.S. consumers in recent years for both convenience and new, bold, and ethnic flavors has created opportunities for new brands to fulfill those demands. One of them, Mina, has found success bringing classic Moroccan recipes to American grocery stores.
We spoke with co-founder Fouad Kallamni about the brand's progression from an unknown startup making a product unknown to most American families, to a brand bringing Moroccan foods to households around the country.
How did Mina come to be? Give us the basic background story.
Fouad Kallamni: Mina, my mother, was born and raised in Casablanca. She learned a lot of traditional Moroccan recipes, and she won a scholarship to cook in Paris for a year when she was a teenager. She understood that cooking is more than just Moroccan cuisine. When she came to the U.S., she started a catering business. Her clients were high-end, wealthy individuals, from Jackie Kennedy Onassis to the Koch brothers. She was a private chef throughout the 1970s, '80s and '90s, but her real dream was to introduce Moroccan cuisine to the American market, to the masses.
I have a background in marketing and branding. My mother had all of the best Moroccan recipes. We decided to launch our brand with harissa. Americans love sauces and condiments, and harissa is to Morocco what ketchup is to America or Sriracha to southeast Asia or salsa to Mexico.
How do you decide which products to launch, and which recipes or flavor profiles will have broad appeal among American consumers?
FK: We said that if we launched with everything at once, it would confuse the consumer. So we took a step back and said, what kind of product makes sense for the market?
We did a lot of demos, went to a lot of trade shows. Once we built awareness, we followed with a mild and green harissa. Typically in Morocco, green harissa isn't that popular, but Americans love variety.
Then we launched our shakshuka sauce. Th idea was to introduce products that we knew would work and consumers could learn and adapt into their everyday cooking. Shakshuka is a popular dish in North Africa made with tomatoes, roasted red peppers, roasted green peppers, onion, garlic and a lot of herbs and spices. Just picture a highly seasoned simmering tomato sauce, and usually you crack an egg over it, but it's such a versatile product. We're marketing it not only as shakshuka sauce, but we're also marketing it as an everything sauce. So if you don't want to eat it with poached eggs, it's great on pasta, it's great as a crostini topper, the possibilities are endless.
Then we launched the tagine cooking sauces. A tagine is a clay pot with conical lid and the name of the Moroccan dish. There's 100 different recipes for tagine, but there are three classic tagines: chicken, fish, and one for lamb and beef. We launched those, and they're all vegan. We tell people these are simmering sauces for these classic proteins, but you can replace with any meat or tofu or vegetable of your choice.
When did you decide to expand your product line beyond the original harissa, and how do you determine when to introduce the next product?
FK: In the beginning, it was just, which product from our potential lineup did we think would be most approachable for the consumer? The Indian sauces that are all over the market now were just starting. We weren't ready to start educating consumers on the tagine. Now, the Mina brand has built enough recognition, we have the distribution, and people are starting to know what Moroccan foods are—we're a strong enough company that we feel we can educate the consumer now.
We're based in New York and we targeted all the specialty stores first. Once we were there and getting reorders and getting new customers, that was when we decided it's time for more.
Do you have any advice to share with other young brands introducing new cuisines to the U.S. market?
FK: The product has to be amazing, it has to be authentic, and it has to be as user-friendly as possible. It has to make sense for the consumer. For example, our shakshuka, consumers can use it in so many ways and can adapt it to their needs. Great packaging and passion are also key.
Are the recipes truly authentic, or have you had to adapt them for the American consumer?
FK: Very authentic. We don't go into production unless it passes my mother's test. If it doesn't taste the way she makes it at home, we don't produce it.
Do you know how people are using Mina's products, when they're not following traditional Moroccan recipes?
FK: With the harissa, people are making harissa mayo, using them as finishing sauces, as a hot sauce, in dressings, in cooking sauces. The tagine sauce is more specific (it should only be used as a cooking sauce or marinad), but with the shakshuka and the harissa, the ideas are endless. Everyday, I'm surprised of the uses I hear about.
What products does Mina have in store next?
FK: Next year, we'll be launching a line of organic Moroccan teas. Morocco's famous for its mint tea—made with a kind of mint called Nana. It's indigenous to Morocco and it's very fragrant—it's like spearmint times 10. So we're launching an authentic Moroccan mint herbal tea, an organic mint green tea, and lemon verbena herbal tea, all grown in Morocco. We're also introducing an organic loose-leaf tea in a tin.
We're also launching a line of artisanal hand-rolled Moroccan couscous. Morocco's the mother land of couscous. We'll have a golden couscous, which is the classic couscous that everyone knows, a whole wheat couscous, and a pearl couscous. Those will be out in the spring or middle of 2018. The teas will be out in the first quarter of the year. Later in 2018, we'll also introduce culinary argan oil, preserved lemons and olives.
The whole idea behind Mina is making Moroccan food easy and user-friendly. They're also clean, made with no preservatives and all natural ingredients.
We didn't want to confuse the consumer with so many Moroccan foods when they were just learning. So we're taking our time, but slowly but surely, we'll have a full range.
Tea seems like a fairly saturated category. Does that concern you? Why introduce a new tea?
FK: There are so many teas; it's one of the largest sets. But they're all doing the same things. Our specialty is Moroccan teas and only Moroccan teas. We're carving out a niche, and focusing on what we know and do best.
Subscribe and receive the latest updates on trends, data, events and more.
Join 57,000+ members of the natural products community.
You May Also Like
---