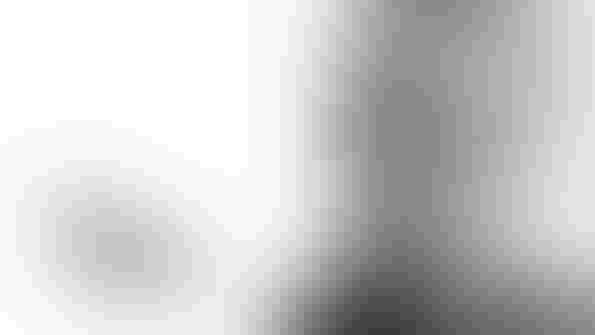 A solid endorsement from a respected spokesperson works magic in the marketplace, providing a direct line to consumer trust that no amount of marketing copy can deliver. That's why brands spend billions to hitch themselves to celebrities and athletes. Of course, that connection backfires when scandal hits; look at how quickly companies canceled their endorsement deals with Tiger Woods and Lance Armstrong when their images disintegrated.
Supplements face an additional set of challenges. An effective spokesperson needs some kind of medical authority but all that authority quickly evaporates when critics learn a doctor or nutritionist makes money on the products they recommend.
Which brings us to Dr. Oz. While brands can back out of paid endorsement deals at the first hint of scandal, Dr. Oz's unofficial position as spokesperson for the entire supplements industry is more problematic. There's no contract there, no clear way to cut ties. As a beacon of positivity for alternative health, Oz brought the supplements industry along for the ride. Likewise, when he spoke before Congress and got branded a charlatan in the media, he took the supplements industry down with him.
The industry can't control the message, or the messenger.
So if Oz is out, who's in? Marketing and PR experts say finding the right voice right now would be difficult if not impossible. Given situations like the New York Attorney General investigation and the most recent Oz meltdown, what well-known scientific or medical personality would stake their reputation on the supplements industry? On the flip side, given how quickly the public can turn on public figures, does the industry even want to risk another Oz?
Us and them
Supplements, like so many other topics in the conflict-driven media age, have become a for-or-against proposition. Dean Draznin, a public relations consultant representing supplement makers, compares attitudes around supplements to a "red state/blue state" divide. "Either you like supplements, or you hate supplements and you're waiting for something bad to come out and then you go 'I told you so,'" Draznin says. That lack of a middle ground creates a trap for any medical authority who speaks up for supplements. "If you are too positive about the industry, somebody is going to view you as a paid shill," says Jeff Hilton, co-founder of BrandHive, a Utah-based public relations firm focused on the nutrition industry.
All of that happens before the debate even begins. And then it gets harder. Many consider supplements an alternative outside of traditional medicine and short of the authority built into the doctor-patient relationship most Americans grew up with. When scientists question the value of supplements, it reinforces a built-in confidence in pharmaceuticals. Every study can be critiqued, but the negative findings get the headlines and the champions become defenders, on the defensive, and nudged to the fringe.
That means a spokesperson for supplements needs scientific credentials to be taken seriously. An M.D. becomes mandatory. At the cable news and morning talk show level, naturopaths and nutritionists get stopped at the studio door. A celebrity can sell diet books but credibility withers when the discussion moves to supplements, where every talking point touches on science. "The language of the time is science," Draznin says. "It's credible doctors."
That credibility also requires a specific focus. A physician might not be enough. Medical schools notoriously ignore nutrition. So that doctor would need additional, post-graduate training. "Yes the MD is great credibility from the media perspective," says Amy Summers at Pitch Publicity in New York. "But we know in the industry you have to have more than that. You have to have a nutrition background because that is the basis of all supplements."
That still may not be enough. Steve Novella, a clinical neurologist at the Yale University School of Medicine and the editor and founder of Science-Based Medicine, says the nutrition science training must be balanced with clinical experience to keep theory from overshadowing real-world practice. "Without being clinically trained, they probably have a hard time putting the research into its proper perspective," Novella says. That balance is difficult and even the most notable authority can run into trouble. Novella, the host of the Skeptics Guide to the Universe podcast, uses Nobel Prize winner Linus Pauling as an example of an esteemed scientist who wandered out of his depth "and then became a complete nutrition crank at the end of his life."
Getting to the green room
On top of that credibility, the balance of training, and a resume clear of connections to the supplement industry, come other qualities more difficult to quantify. "Yes it's important to be really smart and have the credibility of a doctor, but in the media world the balance to that is that you also have to be good looking or have some kind of great personality or charisma," says Summers, who works to get doctors on TV in media-centric New York. The beauty contest rules are not always pretty. "You can't have an accent," Summers says.
Even for people with credentials and charisma, the practicalities complicate the process. You can't just be the right person. You have to be in the right place. At the right time. "When doctors approach me and say 'Hey, I want to do more media,' it's 'Are you available at 5 o'clock in the morning? Are you ready to drop your practice?"
Summers says a doctor needs to be prepped and ready as soon as the producers call. If they don't live in New York City, and can't cancel clinic hours on a moment's notice, they won't make it to celebrity physician status. On top of all that, add media savvy, communication skills and tenacity in debate. "It's a lot to ask," Summers says.
The tight rope
When that right person in the right place might emerge for supplements, new challenges arise. The industry saw some of those challenges with Dr. Oz. Not so long ago. The "Dr. Oz effect" was a bonanza for supplements. A mention on his show spiked sales and built companies. That couldn't go on forever. And it didn't. As Draznin explains, air time is never short on peril. "The more time you have to talk, the more opportunities you have to put foot in your mouth."
For Oz, information eclipsed entertainment early on, but he took it beyond the exploitive stories of patients and sacrificed validity for viewership. It went far beyond even the wild claims for weight loss supplement. Palm reading? Communicating with the dead? While the weight loss claims  brought the industry the kind of celebrity-specific attention it didn't need,  it didn't help that they came from a showman who did a segment on "Numerology: The Healing Power of Numbers." Last summer, Oz dissolved under the glare of Missouri Sen. Claire McCaskill at a panel hearing on dietary supplements. Last month, was put on the defensive again after a group of doctors asked Columbia University to remove him from the faculty. Critics questioned the doctors backgrounds, but the words "quack" and "supplements" made the news again, paired with a celebrity name.
For Novella, the problem with filling air time is that there is not much to fill it with when it comes to nutrition. Novella is a skeptic, a proponent of "critical thinking," with the kind of view on supplements that a voice for the industry would undoubtedly encounter. From his perspective, there is not enough credible advice on supplements to fill more than a few segments. "The actual advice that most people use is very simple and there isn't much of it," Novella says. "You can't sell a book that's three pages long."
A new approach
The supplement industry may indeed need a champion. What it doesn't need is a cheerleader. It might be better off with somebody willing to balance the positives with some negatives. Summer's ideal spokesperson would talk about the benefits of supplements but also call out the bad. That includes naming the companies with shady practices and listing supplements that aren't safe. "It can't be the greatest thing since sliced bread every single time."
 The industry is as much to blame for the evaporating credibility in the media as anybody.
The sensationalism that threw Oz into the headlines started in a marketing meeting. He didn't make up the claims; he read them off the labels of products being sold. Anybody praising supplements runs that same risk without vetting every product down to the microgram, Draznin says. "It's always going to be this dance in the industry—you push the edges and you find out where the edges are in the process. And you get your hands slapped."
Draznin envisions a show with "a sort of fact and fiction format." He points to Laura Johannes's Aches and Claims column in the New York Times as an example. The host would come to each health claim from a neutral perspective and dive into point/counterpoint. For supplement makers, it'd be a show "where you take your chances when you went on." Expectations of science would be high. "They'd have to come back and say something smart and truthful." Good companies should already be able to do that, he says. "This actually informs the industry in a way that it needs to be informed."
Summers believes the industry would be better served by a team of personalities than by a single voice on a single show. "It can't all be on one person's shoulders," she says. Hilton wonders if a spokesperson is a good idea at all. He describes the Omega-3 Coalition's "Always a good idea" program, which his company helped devise, as an example of getting the message out without pinning it on a name that could end up in the wrong spotlight. The Omega-3 campaign went back to print ads and billboards, skipping the packaged personalities. "Maybe you don't need a spokesperson," Hilton says.  "Maybe you just need to put some gas in a car and get the good word out."
"I don't think we can hope for a savior spokesperson."
Subscribe and receive the latest updates on trends, data, events and more.
Join 57,000+ members of the natural products community.
You May Also Like
---
Sep 20 - Sep 23, 2023
Natural Products Expo East is the East Coast's leading natural, organic and healthy products event.
Learn More