Nation's largest organic co-op sets the standard for dairy done right
Nation's largest organic co-op sets the standard for dairy done right
Organic Valley was recently recognized with the prestigious NEXTY Gold Award for creating organic standards when there weren't any and continuing to produce top-quality products.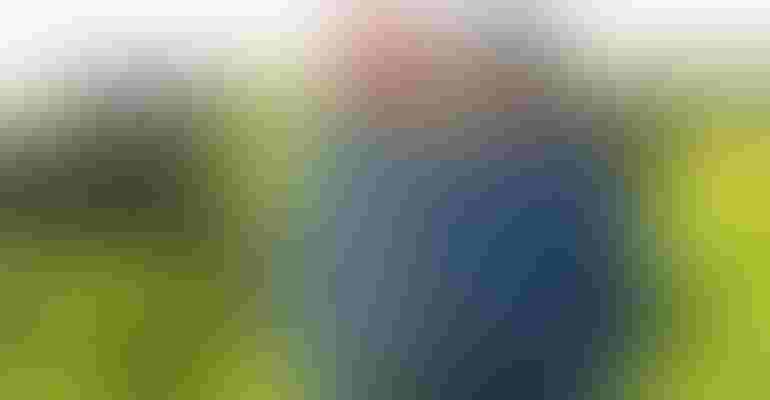 Back in the 1980s, American farmers were in crisis. Industrial agriculture was sweeping the nation, pressuring small producers who favored organic methods to either get with the new program or get out. Dairy farmers, always at the mercy of fluctuating milk prices, were especially vulnerable.
Then in 1988, a handful of farmers from Southwestern Wisconsin formed a cooperative to preserve their shared values and strive for income stability. They started with vegetables but soon moved into dairy, and under the new banner Organic Valley, the co-op created a fair pricing model for milk that had never been used before. This allowed family farms to not only survive but thrive. Today, Organic Valley is the largest 100% organic farmer-owned co-op in the country, boasting 2,000 members from coast to coast.
Right from the jump, this cooperative was bold, innovative and integrity driven. There were no official organic standards in 1988, so Organic Valley created its own, which formed the framework for the National Organic Program. Over the years, the company has continually churned out top-quality products while protecting farmers' livelihoods and ensuring animals, land and water are treated with the utmost respect. For all of these reasons, Organic Valley is more than deserving of a NEXTY Gold Award.
Here, we chat with Travis Forgues, executive vice president of membership and a longtime dairy farmer, about this awesome company's roots, ongoing mission and many achievements.  
What was the agricultural climate like when Organic Valley started?
Travis Forgues: In the 1980s, very similar to what agriculture is seeing now, there was a huge rash of bankruptcies, high interest rates and lots of turmoil. Farmers were being pushed off their land; suicides were increasing at an alarming rate. In 1988, seven farmers came together—a very diverse group, so not all best friends or members of the same church. But they had a common vision: to develop a co-op like none other before, one that believed in a stable pricing model and fair farm gate pricing.
What is farm gate pricing?
TF: It means we have a target price for farmers, and farmers are involved in setting that target. We start there and then add the cost of goods. This model is entirely different from how conventional dairy works, which is "this is how much it costs, this is the cost of making it, and whatever's left over is what the farmer gets."
So under the typical structure, farmers don't know how much money they'll make?
TF: Normally, they're paid what the market will bear. Farmers ship their milk to a company or big co-op like Dairy Farmers of America, which set prices, but they aren't stable—they go up and down based on market conditions, so the payments to farmers go up and down. But when you don't know what you'll be paid, it's hard to build a life. There are 1,000 variables in farmers' lives every day, and the one Organic Valley fights to control for is price. We never promise a price, but we make our best effort to meet the target, and we have a 30-year track record of doing a very good job of that.
But there have been years when you couldn't meet that target price?
TF: There have been a few times when gold rushes have occurred and the market has gotten out of whack. In 2013, Costco, Kroger, Walmart and other big retailers embraced organic. Suddenly, they couldn't get in supply fast enough, so demand skyrocketed.
Although our principles are to stay slow and steady and not chase the highest price, after three years of the market screaming, we got forced into a situation where we didn't hold to our principles. We were losing milk; farmers were saying "come on, we're losing money here!" So we made the error of raising the price and giving more money to farmers.
But what goes up comes down; peak prices are the enemy of stable prices. Now there was too much organic milk on the market. Then conventional milk prices went down, spreading the price between organic and conventional milk even further, leading more people to buy conventional.
How did Organic Valley address the oversupply and falling prices?
TF: As a company, we decided to hold our pay price and, on a net profit basis, to not break even the last three years. Because these decisions are made by owners who are out there farming every day, Organic Valley makes decisions no CPG ever would because their bottom line is success. We could say net profit is success, but if we have to cut farmers' pay, is it really? Long-term, can you sustain losing money every year? No. But can you do it short-term while working through the process and heading in a positive direction? Yeah, we can do that.
Are milk prices also low because Americans are drinking less milk?
TF: Milk consumption has gone down for the last 40 years, so that's nothing new. We are definitely seeing a shift in consumer habits in the organic market in that they've moved away from low-fat items. Fat is back! But you can only get so much fat from 100 pounds of milk. Our average herd is 4% butterfat, so that's a lot of skim milk left over that people aren't interested in. We can't make them drink skim milk, so how do we balance that with our portfolio? We innovate new products, such as Organic Valley Ultra, the first certified-organic high-protein, lactose-free milk. If that takes off, it will use up a lot of skim milk.
How does Dean Foods' bankruptcy filing impact the market?
TF: Consolidation doesn't bring freedom of choice or competition, so losing Dean and also Borden were sad days for agriculture. We are losing choices for consumers and farmers, which never leads to fair prices for either. I'd rather see options for dairy farmers across the country, regardless of whether they are organic or conventional.
Is Organic Valley's membership growing?
TF: Right now, we're not producing milk, so we've been a closed group for the last three years. We need to hold the quota to get through our current balance, so it would be irresponsible to bring on more farmers right now. But once we get there, we'll be excited to help more get started. Our goal for growth is different from most companies'. For Organic Valley, growth is not an indicator of economic health—growth allows us to give more farmers opportunities and stable prices.
Farmers nationwide are aging. Does your membership include many young farmers?
TF: I'm a 47-year-old second-generation dairy farmer. The average age of our farmers is 46, which is 12 years younger than the national average. There are many opportunities for growth for second-generation farmers and many parents who'd love their children to come back to the farm. In fact, 40% of members come from Plain communities (Amish, Mennonite), and they're all about community and giving their families opportunities to farm.
Organic Valley is now powered by 100% renewable energy—how is this accomplished?
TF: The newest, biggest piece is we partnered with another company that put a solar farm on one of our properties. We didn't have to buy the panels, but we invested in a long-term contract to buy that power. Another group finances it and gets renewable energy credits, so it's a win-win-win. We also have two windmills that provide power, but the sun is more predictable than wind, so we're really excited about the solar project. We're also working to get farmers a similar relationship with another company that would put solar projects on individual farms, adding to our solar footprint and the farms' bottom lines.
What are some other sustainability initiatives?
TF: Our farmers in different states all have different environmental factors. I get excited about energy but scared about water quality. We are always stewarding farmers and giving them advice on water-quality measures. For example, if they need to build a new waste management system, our sustainability department can help them identify funding sources and write grants. We're doing a lot of this in California, with million-dollar grants coming in to farmers.
What about Organic Valley makes you the proudest?
TF: This model was just a dream because it had never been done before. People said, "that's crazy! That's not how you do it; this is all about supply-and-demand economics!" Well, I'm proud of being crazy—we've done something that is very difficult to do, which is why we haven't had a lot of followers. But the concept of stable farm gate pricing that was born out of the 1980s dairy crisis has exploded beyond anyone's dreams.
We are also proud that now, in another time of crisis, while we're not as high as we'd like to be on price, we are the highest in the world and doing the best we can to hold stable for farmers. Our model and belief structure haven't changed, but the marketplace around us has. Organic Valley stands alone as one of few independents left, especially in organic dairy.
Subscribe and receive the latest updates on trends, data, events and more.
Join 57,000+ members of the natural products community.
You May Also Like
---
Sep 20 - Sep 23, 2023
Natural Products Expo East is the East Coast's leading natural, organic and healthy products event.
Learn More