Natural Products Business School: Why embrace a new way of doing business?
Natural Products Business School: Why embrace a new way of doing business?
It's time for the natural products industry to change the way it operates trade shows: make them more accessible; improve diversity and inclusion; and work for systemic change.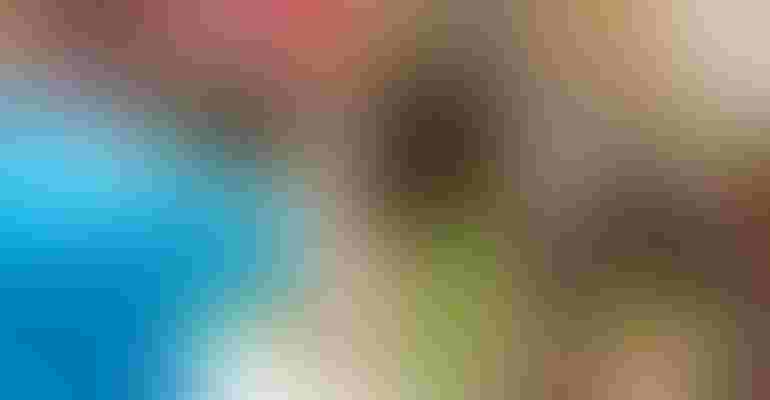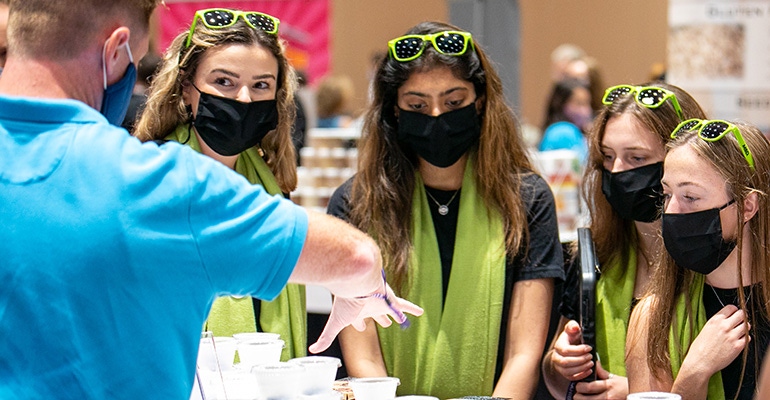 Bryan Beasley Photography
Since its inception, the natural products industry has pioneered change—from the way we eat to the way we build companies. Now, it's time to change some of the ways we do trade shows. Recently, several industry veterans gathered on New Hope Network's Natural Products Expo Virtual platform for "Why embrace a new way of doing business?" This Natural Products Business School session explores strategies for a more diverse and inclusive marketplace and industry. Here's a snapshot of the conversation.
Increase access, financially and physically
"By their very nature, trade shows tend to be exclusionary and what I mean by that is expensive," said MaryAnne Howland, founder and CEO of Ibis Communications and the Global Diversity Leadership Exchange. That makes it inaccessible for so many. Howland brought up ways to help level the playing field for smaller business, such as sliding scales and sponsorships.
Colleen Kavanagh, co-founder and CEO of ZEGO Foods, a highly transparent, clean CPG brand, urged women-owned companies to take advantage of trade show discounts through the U.S. Department of Agriculture.
"The other way trade shows are exclusionary is by nature of their layout," Howland said. "These expos are not friendly for people with disabilities, so people with disabilities tend not to show up because it's difficult to navigate. We need to make these events more physically accessible as well."
Seeing improvement in diversity, inclusion
While there is so much work to be done to increase diversity and inclusion, panelists noted that the efforts made so far have been making a difference. "I've been really proud the last few years to see more people of color [at Expos]," said Karen Farrell, vice president of brands services at Presence Marketing. "While it was an obvious miss for many years, the work the J.E.D.I. Council has done is really obvious."
Farrell suggested that brands take better advantage of the trade show for seeking talent, providing education and sharing best practices. "It's a great marketplace for cross-pollination, and just opening up a dialogue is one of the most important things," she said.
Partner up
Natural Products Expo East and West are great hunting grounds for creating partnerships and co-branding with BIPOC companies. "Take advantage of the diversity of Expo to find new products and ideas to co-brand to grow you market," Howland said. "It can provide significant exposure, help gain street cred and spread your mission."
For example, a food brand could find a beverage partner. A snack chip company could seek out a salsa maker. "It will expand the market for both entities involved and it's really natural, a great way to develop relationships, broaden your network and also gain access to talent and resources you might otherwise not have known about," she said.
Post your signs—and leave your booth
"If you are a certified women-owned company, put that on a sign and make it prominent," Kavanagh said. "There are buyers looking for that logo."
Seek out future opportunities, she says. "If you leave Expo just with the name of leads from your booth, you're failing." Walk the hallways, "go up to the people signing in to meet with the big companies, ask them how to get involved with the company's diversity programs."
Join efforts toward systemic change
"Our aggregated power can make a difference," said David Levine, co-founder and president of the American Sustainable Business Network (ASBN). "We've been able to lift up voices and enable that to play counter to the status quo business perspective of short-term profit at all costs."
It can be hard for smaller brands to find time for advocacy, Kavanagh said, but it's one of the most important things mission-driven brands can do. Working through smaller advocacy groups is one strategy that allows you to multi-task, she suggested. "There, you can get to know people, make coalitions, while you're growing your mission and growing your brand. Remember, you're not just selling oats, you're selling a new world. And there are so many opportunities [for advocacy work], like ASBN and Kiss the Ground. The important thing is to get started. You'll find your people and you'll grow your mission and your brand."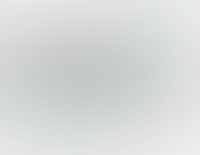 To learn more about this program and others, as well as a broad variety of brands, head over to NPEV. Not yet registered? Register for free here. For more information about becoming an All-Access Member of Natural Products Expo Virtual Community and to obtain access to premium on demand and live content, industry benefits, buyer meetings and more throughout 2022, please click here. 
Subscribe and receive the latest updates on trends, data, events and more.
Join 57,000+ members of the natural products community.
You May Also Like
---
Sep 20 - Sep 23, 2023
Natural Products Expo East is the East Coast's leading natural, organic and healthy products event.
Learn More