Natural products retailers open new stores during coronavirus crisis
Natural products retailers open new stores during coronavirus crisis
The face of the natural products industry, retailers prepare for consumers' COVID-19 purchasing habits that might be forever changed.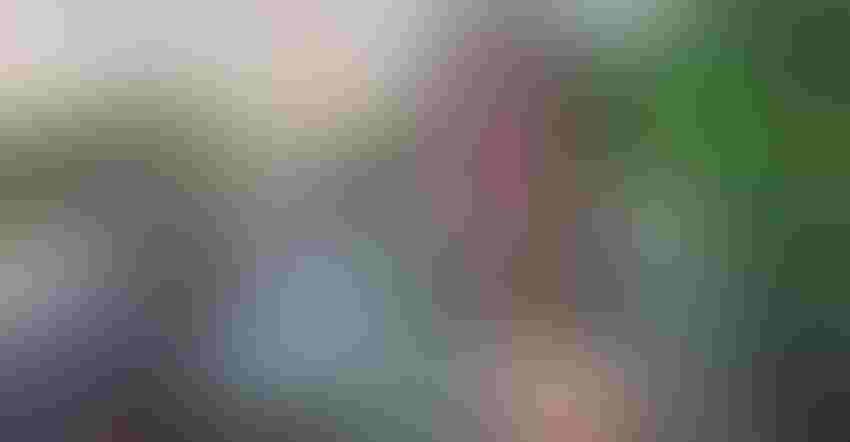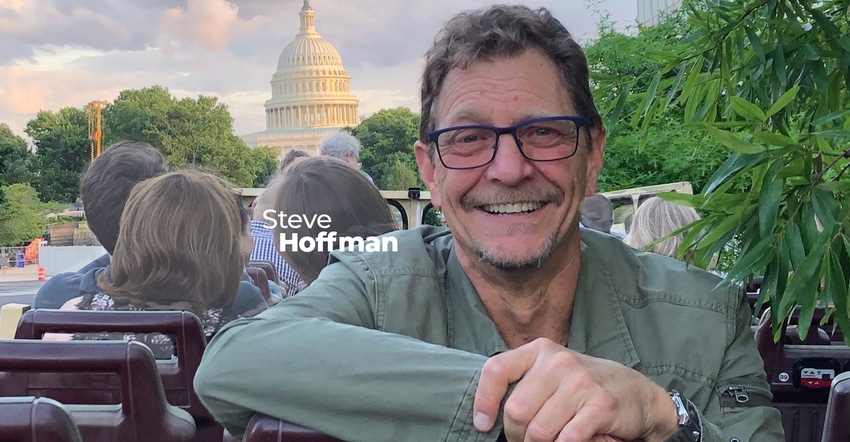 As the coronavirus pandemic enters its fifth month, the United States is slowing re-opening for business. While many Americans are playing it safe and staying home, cases continue to surge in states and regions throughout the country.
Restaurants and bars are re-opening; however, with public health regulations limiting the number of patrons, food service businesses are taking in nowhere near what they once were. And, as the pandemic has shuttered day camps, benched Little League games, cancelled concerts and limited other warm-weather activities, families and kids are staying much closer to home this summer.
As such, grocery stores, including the nation's natural foods stores, continue to play an essential role in feeding Americans. Several natural food retailers we talked to anticipate they will not see much of a traditional "summer slump" in sales this season.
In fact, a number of retailers are taking advantage of the moment to open new stores. Boulder, Colorado-based Alfalfa's Market announced in mid-June it is taking over a former Lucky's Market location in nearby Longmont—its third store on Colorado's Front Range. In Los Angeles, California, Erewhon plans to add two new stores in the next 12 months to its five-store chain. PCC just opened its 14th natural foods store in the Seattle, Washington, area. And, although Natural Grocers postponed grand opening celebrations, the Lakewood, Colorado-based chain opened two new stores recently: One in far northeast Denver on May 20; the other in Cedar City, Utah, on June 10.
Publicly held natural products retailer Sprouts, which CEO Jack Sinclair recently described as "more of a farmers market than a grocer," plans to open 20 stores in key markets across the country. Like many retailers, the Phoenix, Arizona-based chain has expanded at-home delivery and curbside pickup, as well as significantly increased its e-commerce sales.
Even conventional grocer Schnuck's, which is based in St. Louis, Missouri, followed the natural retail trend and unveiled its new EatWell natural food concept store in Colombia, Missouri, on June 24.
To help reassure customers and workers, many of these retailers have enacted strict COVID-19 guidelines. Both Maryland-based MOMs Organic Market and Natural Grocers have posted on their websites their new cleaning procedures and safety policies.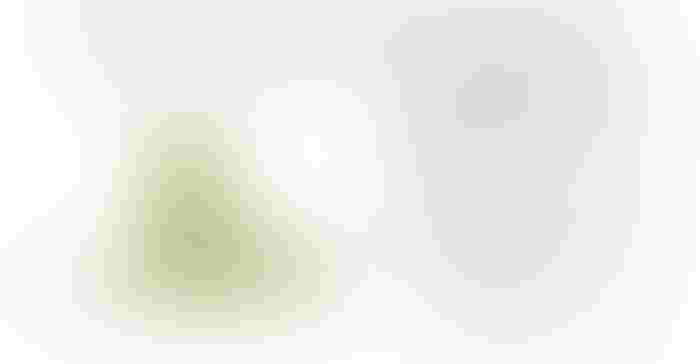 'Grocery is the business to be in'
"Our comps are off the charts," said Tony Antoci, CEO and owner of Erewhon. Antoci, a food service distribution veteran, purchased the original single Erewhon location in 2011 and self-financed the growth of the chain to five stores. "We've seen a 300%-400% increase in grocery and produce sales since the coronavirus crisis began," he said. "Protein sales grew four-fold until the end of May. Now we are starting to see a leveling off, but our deli and prepared-food sales are increasing as our customer base starts to get back to a new normal.
"We also ramped up our web ordering and delivery capabilities— something we were trying to engage but never got around to—and we had a healthy online business in a week. Now, we are averaging 200-250 online orders across five stores per day. If this was a restaurant, I would not open a new location, but grocery is the business to be in," Antoci said.
At Jimbo's Naturally, a five-store independently owned chain in San Diego, California, customer counts have decreased since the coronavirus crisis began, but they're more than made up for in the increased average purchase, said founder and CEO Jimbo Someck.
"People don't want to make as many trips if they can avoid it, but the average ticket is twice as high as it was before the pandemic," Someck said. "It's one thing to plan for increased demand; however, it's another thing when the stores are doing two to three times the sales they were doing the day before. There were a lot of long days," he said.
When asked about potentially opening a new store, Someck replied, "I don't know if it's a good time or not to open new stores. The challenge is to know where all this is going."
UNFI stock surges
In serving all this retail growth, leading natural foods distributor UNFI saw its stock price surge 45.8% in the past three months.
"Several food companies are benefiting from rising demand owing to increased at-home consumption and stockpiling trends amid coronavirus," analysts at Zacks Equity Research wrote in late June. "The packaged food space is especially gaining on such trends as the lockdown has prompted shoppers to buy and hoard packaged food and beverages. This has boosted sales of several food players, including United Natural Foods Inc. (UNFI). United Natural's ability to cater to the rising demand amid the pandemic reflects its robust market position and the important role it plays in North America's food supply chain," the analysts concluded.
In related news, Zacks Equity Research on June 18 ranked Sprouts Farmers Market a top growth stock, acknowledging that it, too, is a long-term beneficiary of the pandemic. Kroger also has been outperforming the stock market as a beneficiary of the eat at home trend driven by the pandemic, along with the company's moves to cut $1 billion in costs and invest in digital growth. Bank of America Merrill Lynch analyst Robert Ohmes reiterated a "buy" rating on June 19, based on his belief that Kroger will continue to see strong sales even as coronavirus-related restrictions are lifted in many areas. Natural Grocers saw its stock price nearly triple—it closed at $14.87 on June 30—from a low of $5.80 on March 12 when the pandemic first struck the U.S.
Consumers are leaning in to a healthy lifestyle
Driving sales growth is a growing number of consumers seeking out healthier, more nutritious products to boost immunity and health.
"Far from abandoning their natural lifestyle during COVID-19, natural products shoppers are widening their preferences, seeking and avoiding various ingredients, label claims and certifications," according to a May report from market and research firms SPINS and IRI titled COVID-19 and Navigating the Path Ahead: Supporting The Natural Products Consumer Leading the charge are paleo products, plant-based meat alternatives, baking products and pantry staples, household cleaning items, soap and bath preparations, natural remedies to help support immunity and reduce stress and anxiety, and value-based products as many people struggle through unprecedented economic times brought on by the COVID-19 crisis.
In addition, consumers are purchasing more organic products than ever, the Organic Trade Association reported in June. Organic products sales topped $55 billion in 2019, up 4.6% from the previous year. As health comes into focus, many organic categories have seen demand increase even further. Organic produce sales jumped 50% in the early days of the pandemic, and by spring 2020, sales were still up by more than 20%, the trade organization found.
"It's hard to know what's ahead of us, but consumers will continue to trust in and depend on the organic label," CEO Laura Batcha said in a released statement. "Organic producers and processors—indeed the entire organic supply chain—have been working around the clock through this difficult time to keep our stores filled with healthy, toxic-free and sustainably produced organic food and products. Organic is going to be there for the consumer."
Tonya Antle, cofounder of the Organic Produce Network, said in a recent United Fresh LIVE virtual conference that the latest retail scan data show that both volume and dollar sales of organic produce were up more than 16% during May. In addition, according to OTA data, organic staple categories including dairy, eggs, bread, pasta, rice, grains and baking supplies are expected to see increased growth in 2020, along with organic vitamins and immunity-related products.
Controversy over face masks
The surge in grocery and natural products sales has certainly not come without challenges. The wearing of face masks, required in many municipalities and public and commercial places, for instance, has become divisive and, in some cases, violent. More than 30 lawsuits have been filed against Giant Eagle, according to TribLive.com, the online version of the Tribune-Review. Some of those lawsuits claim the Pittsburgh, Pennsylvania-based grocery chain's no-exceptions mask policy violates the Americans with Disabilities Act. In June, a video posted to social media—and reported on by TMZ, the Orlando Sentinel and others—showed a man without a face mask trying to enter an Orlando, Florida, Walmart store. The man scuffled with a store employee, even falling to the floor, to get through the doors.
Similar incidents and worse have happened all over the country.
"It's a very difficult position for us to put our staff in, whether it's an 18-, 19-year-old college student working, or a single mom, a dad," Bryan Neiman, operator of Neiman's Family Market, a small Michigan grocery chain, told Time magazine regarding face-mask policies. Neiman's posted signs asking customers to wear facial coverings, and shoppers can get a mask at customer service. But Neiman told his employees not to confront mask-less customers, for fear of triggering a confrontation.
Texas-based grocer H-E-B, which required customers to wear face masks beginning in mid-April, announced in early June a relaxed policy so that shoppers were no longer required to wear face masks in its stores, Grocery Dive reported.
H-E-B changed its policy again on June 30, however. More than 85% of its locations are subject to local mask requirements, but in stores that don't have those local ordinances, the company now requires the use of masks, according to its website.
Seasonal promotions affected in 2020
As retailers scrambled to respond to the tectonic shifts in consumer behavior, brands moved their focus away from seasonal sales and promotions for such holidays as Easter, Mother's Day, Memorial Day, Father's Day and more, said Donnie Baldwin. Baldwin is the senior director of conventional grocery for the Central and Western U.S. at natural products broker Presence Marketing/Dynamic Presence.
"For 2020, we are staying busy serving our retail partners' immediate needs," Baldwin said. "However, while retailers may miss the seasonal sales this year, they've got their hands full keeping the store shelves stocked as full as they can.
"The good news is the average dollar ring per basket is up, but while the head count of customers shopping in stores is down—or they are shopping quickly through the store—it has impacted sales of seasonal items and impulse items," Baldwin said. "As we talk with account executives around the country, buyers are still focused on staple items. They want to make sure they've got control of the supply chain on staples. That's been a priority, and the good news is we are starting to see them get a handle on that."
Baldwin's counterpart, Jim Crotty, senior director of conventional grocery for the Eastern U.S. at Presence Marketing, added that retailers are looking at fall and the holidays, but many still are not ready to focus on new items.
"Operations and taking care of their people are coming first right now," Crotty said. "Come September, they might start bringing new products in; it is just happening at a slower pace. We are presenting holiday items such as eggnog and pumpkin flavors now and will continue to do so. Hopefully, we will be able to see things open up in November/December."
Meanwhile, some of Baldwin's team members have been creative in developing YouTube video presentations for retail partners.
"I really feel that by late in the third quarter and early in the fourth quarter, things are going to start opening up and retailers will start getting back to the basics," Baldwin predicted. "This industry is very adaptive and resilient and we always look to find a way to carry on."
Subscribe and receive the latest updates on trends, data, events and more.
Join 57,000+ members of the natural products community.
You May Also Like
---