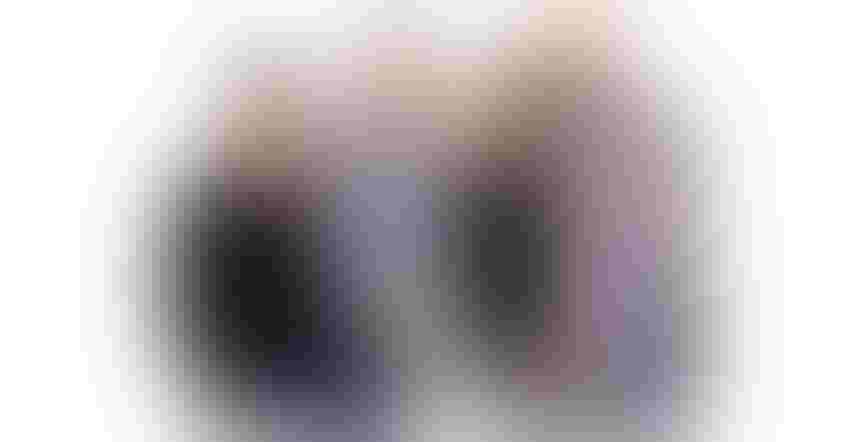 Jonathan Lawrence has been immersed in natural products retail since childhood, so perhaps he was destined to make a career out of it. That's just fine by him, because decades after pitching in at his grandfather's health food store, he is still passionate about helping people lead healthier lives.
Lawrence has worked in multiple facets of the health-and-wellness industry over the years, including serving as vitamin category manager at Sunflower Farmers Market, then Sprouts Farmers Market. In 2013, he made the jump to startup retailer Fresh Thyme Farmers Market, which he helped grow from one store to 75 locations across the country. As general manager and director of vitamins and body care for this fast-growing company, Lawrence has a ton on his plate. But as a firm believer in the power of healthy food to transform personal and community well-being, he is thrilled to be doing this work. 
You got an early start in natural products. When and how did your involvement begin?
Jonathan Lawrence: I've essentially been in the industry my entire life. My grandfather was a vitamin rep in the early 1980s and then mortgaged the house to buy an independent store, which eventually grew into a 13-store chain called Arizona Health Foods. Because it was a family business, I grew up in the stores and even ran a register when I was 8 years old—I just needed a stool to see over the counter! The business was purchased by Nutraceuticals in 2003, and shortly after, I got a chance to work with my uncle to start Arizona Nutritional Sciences. We had a few sports nutrition brands, but the one that ultimately gained traction was PlantFusion, one of the first multi-sourced plant-based proteins on the market.
Now that you're with Fresh Thyme, what does your job entail?
JL: I manage all parts of the overall business along with an amazing team here in the office and in the field. I currently spend most of my time in the support office, but this year I'd like to get out to more stores so that I can better connect with the teams in the field. Early on, there were only a few of us, so we physically set the stores and went to every grand opening. I miss those days.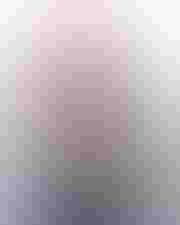 What is the most rewarding part of your job?
JL: I've had the opportunity to work for some great people over the years. Starting something new and getting the chance to run a department was my opportunity to take what I've learned and see what I was made of. But over the last few years, I've learned there are two things I find most rewarding. One is building an incredible team, supporting them and watching them grow both personally and professionally. The other is the reason I think we're all in the natural foods industry: We get the opportunity to help people take control of their own health and happiness, and that is exponentially rewarding.
How has Fresh Thyme grown so quickly?
JL: Since our first store debuted in Mount Prospect, Illinois, in 2014, we've grown through a combination of things, including diligent work and research to identify communities that could benefit from more affordable healthy-food options, an incredibly hardworking team and a mission that really means something to our employees and the communities we serve. We call our mission "freshness for all." We're all about making fresh, organic and healthy food more approachable and attainable with our great prices.
What makes Fresh Thyme stand out from the competition?
JL: We get asked this a lot, and there is a lot to choose from that makes us different. We like to say we combine the spirit of a weekend farmers market with the convenience of a neighborhood grocery store. We stock fresh, organic produce at affordable prices. We're deeply committed to serving the communities where we're located by employing local residents and contributing to local causes. We've also made our stores as approachable as possible. We've kept the footprints small and the aisles short so they are easy to navigate, and we're dedicated to ensuring we have the highest quality, on-trend items for all sorts of specialty diets and food allergies.
Are there companywide ingredient standards?
JL: There are more than 100 artificial ingredients and preservatives you won't see in Fresh Thyme–branded products; we provide only high-quality, pure and simple ingredients. We do not have a "not allowed" list for all products in our stores, as we try to appeal to everyone no matter where they are on their health and wellness journey. But we strive to offer better-for-you options throughout the store to make it easier for customers to make healthier food choices.
How does Fresh Thyme keep its prices low?
JL: Being new in the retail space allows us to have very tightknit relationships with our vendors. Most have been with us since day one and have seen the real growth and success we've had. When you build personal relationships with vendors and they can physically see a company thriving, they want to make sure their products are at the forefront of conversations.
Does each store prioritize locally produced products?
JL: Absolutely. When we open a store in a community, we want to fully embrace what makes it unique and bring in products directly from those community members and that state or region. This is an ever-evolving process for each individual store, so we are constantly meeting with local vendors in every department to bring in products that fit that local vibe.
How else are Fresh Thyme stores involved in their communities?
JL: Along with emphasizing employing local residents, we have participated in a wide variety of charitable activities including our Giving Bag Program. We also make community donations as part of our grand-opening activities for each new location, and we have our 365-days-a-year donation to Vitamin Angels through private-label vitamin purchases. This past December, we ran our fourth annual Vitamin Angels promotion, and with the support of our customers, we donated more than a quarter of a million dollars.
Why do brick-and-mortar natural products stores still matter in the internet age?
JL: To me, brick-and-mortar stores matter more today than ever before. There is no doubt online is getting bigger. But regardless of how big it gets, it will never be able to offer the human interaction, guidance and thoughtfulness that stores like ours can provide. This is a big industry; there's room for everyone to be successful and to have a niche. Plus, Fresh Thyme makes shopping simple. Our square footage is smaller, our shelving is low enough to see around the entire store, the lights are bright, and the eye-catching colors of our fixtures, marketing materials and products make shopping the store desirable and fun.
What is Fresh Thyme's growth plan?
JL: We're always looking for new communities where people are interested in the journey toward a healthier lifestyle. We will continue to identify new areas to serve.

Year opened: 2014
Number of stores: 75
Store sizes: 30,000 square feet
Number of employees: 5,000
Subscribe and receive the latest updates on trends, data, events and more.
Join 57,000+ members of the natural products community.
You May Also Like
---