New Food Order: Revitalizing pre-colonial indigenous food systems with Chef Sean Sherman
New Food Order: Revitalizing pre-colonial indigenous food systems with Chef Sean Sherman
In the 15th episode, New Food Order examines how to utilize the knowledge of Indigenous peoples to create a better food system.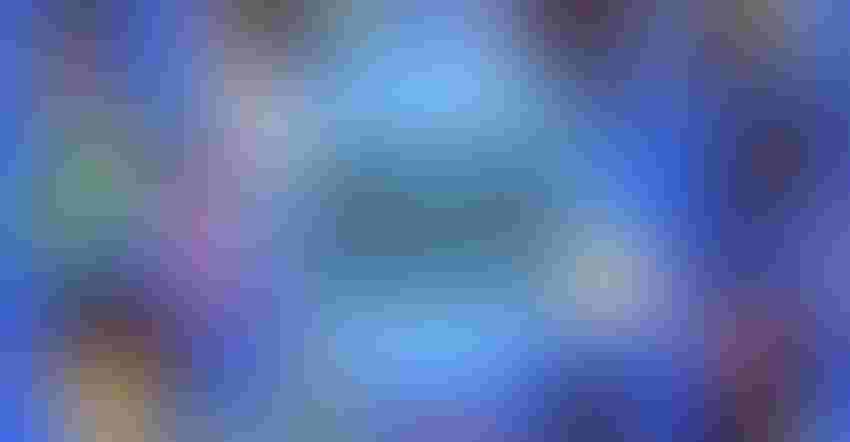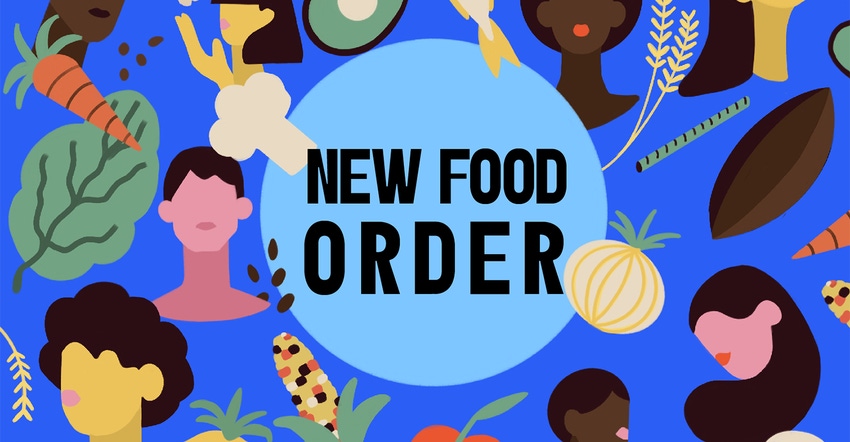 There's a growing need, now more than ever, to rebuild community-based food systems to ensure food sovereignty and address climate crisis challenges. Much can be done by employing indigenous ways.
"Indigenous peoples across the globe have the blueprint to live sustainably, [especially] with their plant knowledge," says Chef Sean Sherman whose restaurant, Owamni, a full-service indigenous restaurant in Minneapolis, won the James Beard Foundation Award for Best New Restaurant in 2022.
Sherman knows more than most. Born and raised on Pine Ridge Indian Reservation in South Dakota, Sherman began working in restaurants as a dishwasher at age 13. He's now the executive chef and founder of The Sioux Chef, a catering company indigenous food education business and the nonprofit North American Traditional Indigenous Food Systems (NĀTIFS) which operates the Indigenous Food Lab, a professional Indigenous kitchen and training center. He's also a member of the Oglala Lakota Sioux tribe.
"It's been a journey of growing of understanding, listening and practicing," Sherman says. It's also about using food as a language and a platform for a bigger conversation.  
In this episode of New Food Order, a podcast investigating the business of tackling climate and social crises through food and agriculture, Louisa Burwood-Taylor, the head of media research at AgFunder and editor of AgFunder News, and Danielle Gould, the founder of Food+Tech Connect, talk to Sherman about colonialism's impact on Indigenous cultures and foodways, why preserving Indigenous culture and wisdom is so important. They also examine how to indigenize and decolonize for-profit businesses.
"Lessons can be learned if we take the time to listen and understand the lessons of the past," Sherman says.
The absence of "Indigenous anything" in the culinary world
A few years into his career, Sherman had an epiphany to do the work that's he doing now.
"I realized the complete absence of indigenous anything in the culinary world," Sherman says. "It was really striking to me because I'd grown up on the reservation. I knew what it meant to be Lakota and I realized the food was just missing."
Sherman began investigating. He wanted to know what his Lakota ancestors ate and how they gathered, hunted, farmed, gardened and traded for food. He wanted to know how they sourced salts, fats, sugars and oils.
"It shot me on a path to try to understand and get to the core of it," he says. "And it became more of a study of history."
Rethinking history
Sherman's journey helped him understand the direct impact of colonialism and what happened to Indigenous peoples. "It was a very short time period that so much of our culture was erased," says Sherman, who co-authored the James Beard-award-winning cookbook "The Sioux Chef's Indigenous Kitchen."
"I realized that 100 years before my birth, in 1874, my Lakota ancestors still retained 100% of their indigenous knowledge," says Sherman, who was born in 1974.
Things changed dramatically with the Black Hills Gold Rush, which peaked between 1876-1877. "And then the colonial machine really starts to affect us as Lakota people," Sherman says. After gold was discovered, the U.S. Army ignored previous treaty agreements and invaded the region.
"We should be rethinking the history that was taught to us and be more realistic about what this country was built on and based upon," Sherman says. "And how we can start to move forward and use Indigenous peoples not just here in North America, but globally, to work towards a better food system."
Understanding the colonial mindset
Throughout history, the colonial mindset has discounted and disparaged the knowledge of Indigenous communities. That's created a pervasive erasure of Indigenous and Black Americans in U.S. curriculum and education, Sherman says, where "the history of our cultures and what was taken from us" isn't taught.
Unfortunately, it's a situation that's still happening to Indigenous peoples across the world, Sherman says.
"It starts with understanding what is colonialism," Sherman says. "It's the policy or practice of acquiring full or partial political control over another country, occupying the settlers and exploiting it economically, leaving in its wake a devastation of cultures, food systems and environment."
An indigenous education
Colonialism has erased much indigenous knowledge. As a result, Sherman says not enough attention is paid to plants, flavors and medicines that are "a part of our natural landscape." "It just gets completely looked over," Sherman says.
Through NĀTIFS and the Indigenous Food Lab in Minneapolis, Sherman hopes to see "major changes" by educating more people to utilize permaculture and Indigenous agriculture through plant identification, farming and food preservation techniques.
Eventually, Sherman hopes to replicate the food lab concept by working with tribal communities in Anchorage, Alaska; Bozeman, Montana; and Rapid City, South Dakota. "We're trying to start slow," he says.
"We believe that food doesn't have to have a monetary value," Sherman says. "That we can have community-based food systems that become sustainable with the foods they create."
At Owamni, Sherman has cut out all colonial ingredients. "We removed things that didn't exist here before," he says. The restaurant's cuisine doesn't include dairy, wheat flour, cane sugar, beef, pork, chicken or black pepper.
The restaurant also prioritizes purchasing local indigenous ingredients first, then nationally. If it can't source indigenous ingredients, the restaurant tries to source from the local BIPOC community or greater region. Its last resort is sourcing from organic vendors.
Preparing for the future
Revitalizing pre-colonial, indigenous food systems takes a lot of intentionality.
"We're not trying to cook like it's 1491," Sherman says. It's about understanding and utilizing indigenous knowledge to help combat climate change. "Because we're going to have some major challenges coming up with water shortages. It's going to be a really intense situation."
To prepare, Sherman says community-based food systems need to be rebuilt. Each city should set aside a few acres for food, forests and permaculture to create an immense amount of pantry items for the food needed in that area. More environmental protections are needed, Sherman says, and more indigenized-focused education needs to be offered.
"We have to be prepared to utilize our land space better," Sherman says. "We have to work towards food sovereignty. We have to break ourselves free from a capitalistic food structure. That's really the only option as we move forward."
Listen and subscribe to the podcast here.
Subscribe and receive the latest updates on trends, data, events and more.
Join 57,000+ members of the natural products community.
You May Also Like
---