New Food Order: What is the Future of Plant-Based Alternatives?
New Food Order: What is the Future of Plant-Based Alternatives?
Plant-based advocates and stakeholders discuss how to advance the plant-based revolution and why the movement is vital to the environment.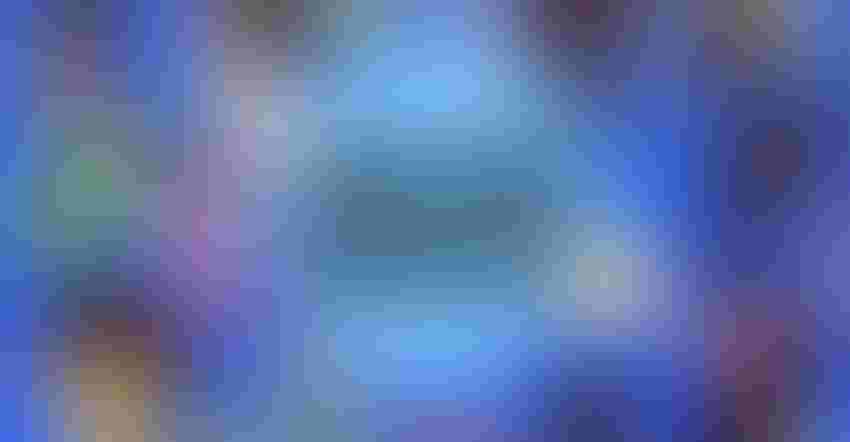 Editor's note: The season finale of New Food Order was recorded live at Natural Products Expo West in March. The resulting podcast, What is the Future of Plant-Based Alternatives?, is now available. This story was written from the live event. 
The business of tackling social and climate crises through food and agriculture is complicated. Over the past year, Louisa Burwood-Taylor, head of media and research at AgFunder, and Danielle Gould, founder and CEO of Food+Tech Connect, have investigated this topic, interviewing more than 30 industry leaders on their co-hosted podcast, New Food Order.
In the podcast's first live recording, Burwood-Taylor and Gould led a roundtable discussion on what it will take to design a plant-based future that's truly better for people and the planet. Keynote: Do We Need a New Food Order? recorded March 10 in front of a live audience of industry professionals during Natural Products Expo West in Anaheim, California.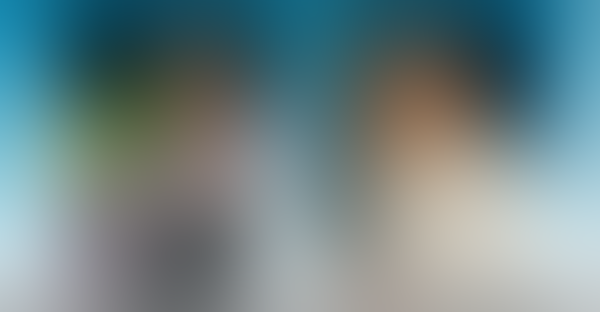 Is plant-based really plateauing?
We are in an unprecedented time in human history because humans are intentionally and consciously thinking about what the food system should look like and what should we be eating, said panelist Miyoko Schinner, longtime vegan advocate and founder of Miyoko's Creamery and Rancho Compasión, a farm animal sanctuary.
"For most of human history, we just ate whatever was around us," Schinner said. "And we really didn't think much about it."
That's not the case today. With the climate crisis, decimation of species and destruction of rainforests, everyone needs to consider how food choices make an impact, she said, and being plant-based should be central to that conversation.
But Schinner is concerned about "why we're not reaching as many people as we need to."
One of the problems is that the overall CPG industry thinks it can simply switch ingredients, people are going to discover plant-based options and the world will go plant based, Schinner said.
"We're discovering that is not working," she said
Surprisingly, plant-based adoption is low even within the industry, as demonstrated by an audience poll. Among those who said they were involved in producing plant-based products or think being plant-based is a solution to climate change, only about half were also vegan or vegetarian.
"It doesn't matter how many products you put out there, if people aren't embracing them and adopting that lifestyle, plant-based will not save the world," Schinner said.
Tasty, nutritious plant-based products allow consumers to be flexible
As plant-based options become mainstream, people don't need to be vegan or vegetarian, said panelist Olivia Sanchez-Castro, vice president of marketing for plant-based beverages at Danone North America, which owns Silk. But they must be able to "flex" as flexitarians to incorporate more plant-based options into their lives.
"Our responsibility as plant-based manufacturers is to offer these options where there is no compromise," Sanchez-Castro said.     
For the longest time, she added, the industry compromised on taste, texture and performance. Instead, natural product brands must make it easy for consumers to come "in and out" of the category by offering delicious products that don't compromise on the big three: taste and texture, health and responsibly sourced ingredients.
Calling it a "very complex conversation," Sujala Balaji, founder and CEO of Rainfed Foods, a plant-based protein company, said, "We need to put our bias behind us and work together for a better future.
"Dividing people into different categories, whether you're a carnivore, herbivore, vegan or vegetarian, it just creates more divide," said Balaji, a food scientist who also founded Kosha Foods. "I think we need to evolve beyond that conversation and talk about 'How do we move forward?' and 'How can we continue to feed the growing population?'"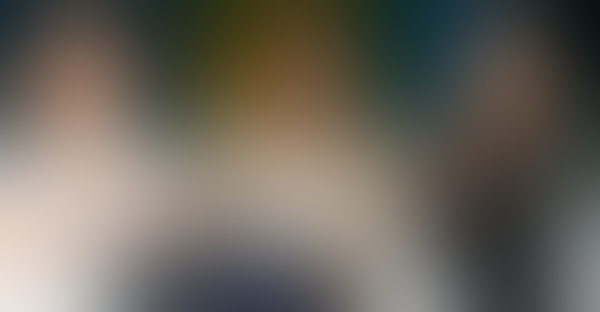 The roots of 'how to feed the world'
The conversation about how to feed the world really took off during the "Green Revolution," which originated following World War II with Norman Borlaug, an American agronomist who created a variety of dwarf wheat in Mexico.
"When the population doubled in the last few decades, there was an urgent need to address poverty," Balaji said. "We embraced some technologies that helped us improve yields. We started focusing on calorie-dense crops, not nutrient-dense crops."
The Green Revolution focused on a handful of crops—wheat, rice and maize—and the use of synthetic inputs, including pesticides, fertilizers and hybrid seeds. Although Borlaug said these advances helped save millions of lives in the short-term, it's not a long-term solution, Balaji said.
If we don't correct that course, the effects will be devastating.
 "We're still relying on these handful of crops, and they are making their way into 75% of the food we eat today in one form or another."
 the conversation is not just about plant-based foods; rather, it's about reimaging the food system as a whole, so it is healthier and more nutritious, she said.
"And how do we also address the soil health while doing that because we have less than 60 harvests left," Balaji said.
With climate change impacting crop yields and diminishing the nutritional value of food, Balaji said more must be done to explore underutilized crops that grow naturally, resist drought, and effectively sequester carbon and fix nitrogen in the soil.
Schinner agreed: "We need more diversity. There are three primary crop commodities that are grown: soy, corn and wheat. And a large percentage—80% to 90% of it—doesn't go to feed humans, it goes to livestock feed."
The industry needs to 'romance the consumer'
Getting consumers to increase their plant-based consumption is tricky.
The industry talks about price point, price parity and products without compromise, "but for some reason, it's still not really getting that household penetration that we're looking for," Schinner said. "I think it's because we're approaching it from the wrong perspective."
She believes the industry is targeting the wrong consumers by going after the "largest total addressable market" with plant-based substitutes for burgers, chicken nuggets and other popular foods.
"But those people aren't the ones that are early adopters, that are going to make changes," Schinner said. "We have a backward approach that I believe is slowing down mass adoption."
Instead, the industry needs a new approach. It needs to take a cue from the dairy and meat industries she said, and do a better job of storytelling. Schinner called for more advertising campaigns like the one Sanchez-Castro led: Silk Nextmilk's mustache campaign that riffed off the dairy industry's classic campaign.
"Food is something that people buy from a place of passion, a place of hunger," Schinner said, not because a product is more sustainable or from a diverse crop. "You buy because there's something about it that makes you feel a certain way—and we're not doing that. We're not romancing the consumer. We're not giving them that story that makes them feel like, 'Oh my God, I want to be a part of this. I want to eat this.'"
Even as the industry evolves, "we're creating the same problems that we've had before," Schinner said. "We have to think about how [to] create a future food system that is not just sustainable and resilient, but equitable for everybody." We need more diversity in crops, businesses and market-based solutions that are truly ethical for farmers, consumers, workers and all stakeholders throughout the supply chain.
Reinventing the food system means creating stronger, more resilient local economies that allow more people, especially women and people of color, to participate, Schinner said.
Another need is more open-sourced technology so people can learn how to take the power back into their own kitchens, she added.
"So that each and every single person is responsible and powerful for shaping the future of food," she said. "We can't just rely on companies. Each and every single one of us needs to take responsibility."
Listen and subscribe to the podcast here.
Subscribe and receive the latest updates on trends, data, events and more.
Join 57,000+ members of the natural products community.
You May Also Like
---