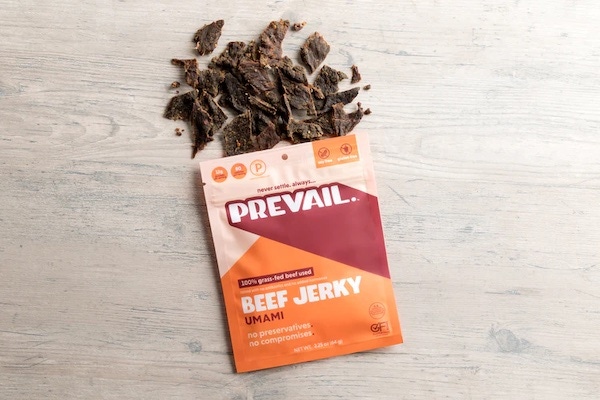 Reaching the NEXTY Awards finals is a major accomplishment, as about 12% of the hundreds of nominated brands made the cut for the Natural Products Expo East competition. It's even more rare that a first-time nominee becomes a finalist, but a handful did this season. Before the awards were announced in September, New Hope Network writers spoke with these honorees to share their stories.
With celiac disease and food allergies rampant in their household, Ashley and Glen Kohn struggled to find convenient, healthy, delicious snacks that their family could eat without getting sick. Believing that safe snacking shouldn't require sacrificing flavor, the Chicago couple launched Prevail Jerky almost three years ago.
Their clean-label, 100% grass-fed jerky products are free of the eight leading allergens—and exceptionally tasty and tender—making them a major hit. Their Umami Beef Jerky is a finalist for Best New Meat, Dairy or Animal-Based Product NEXTY Award at the upcoming Natural Products Expo East.
We sat down with CEO Ashley to learn more about Prevail Jerky's origins, mission, growth and values.
What inspired you and your husband to start a jerky company?
Ashley Kohn: I have celiac disease and a ton of food allergies, and my kids have celiac. We eat a paleo diet because it works best for our family, and we make a lot of our food at home. It's really hard for us to find high-protein, low-sodium, low-sugar snacks to take on the go. My husband is a wonderful cook, and he'd make this delicious allergen-free jerky that I'd take with me when traveling for work. If ever I didn't have it and I'd get stuck at an airport, I'd literally be stuck with a banana or hard-boiled egg to eat.
His friends, who are all foodies and don't necessarily have diet restrictions, all thought it was so delicious that we should sell it. So my husband researched the jerky space and tried over 100 products. At the time, there were maybe a few I could eat, but they were lacking in flavor.
Well, we knew that just because you have food allergies or an autoimmune disease doesn't mean you can't live deliciously. The meat snack category is asleep at the wheel, and we wanted to show that jerky can be safe to eat and delicious. We want people with food allergies or autoimmune disease—or anyone who just wants really tasty jerky—to prevail through snacking. That's why our motto is "never settle, always prevail."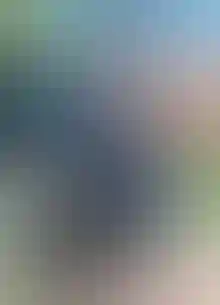 The meat snacks category is very crowded, so what are your points of differentiation?
AK: There are many reasons why we're different, including that our jerky is free of the top eight allergens. Being soy free, specifically, is one of our biggest attributes, as most jerky products contain soy. We are also certified paleo and gluten free. Some companies are just paleo friendly, but many people, including me, get sick with cross-contamination, so those certifications provide assurance.
Beyond that, we are a woman-owned company, and we really focus on clean label. We use grass-fed and -finished beef, organic spices and coconut sugar, which has a low glycemic index. Our jerky is also low sodium. And, of course, it's all about the tasty flavor and tender texture.
Did either of you have prior food and beverage business experience?
AK: No, my husband worked in financial markets, and I was a buyer for a national department store. So I had some background in retail and buying, but certainly not in the food and beverage space. But I've always been really passionate about food. I think food heals. I was incredibly sick, and food healed me, so I wanted to help others experience that too. That's really why we decided to take the plunge and get our products out there.
When were you able to do that?
AK: We launched in fall 2019. We were getting ready to hit the market hard in the first quarter of 2020, but when COVID-19 hit, we took a detour. We stepped back and worked with Naturally Chicago's food accelerator. We launched e-commerce, but just on our own website, then got into brick-and-mortar distribution in March 2021, mainly in small natural grocers around Chicagoland. We also got into Erewhon, which is fantastic.
What has consumer reception been like?
AK: They love it. Once consumers buy our products, we have a high customer-repeat rate, and our brand adds incremental volume to the set. We turn in co-ops and natural stores incredibly well. We also sell into Mariano's and Kroger, which are conventional, and are seeing growth.
Right now, our sales channel breakdown is about 70% brick-and-mortar versus 30% e-commerce. We are in over 700 locations currently, so we have grown systematically. We're in five KeHE distribution centers across the country and growing our footprint that way. We've also been on Costco.com for a little over a month, and that's going very well.
What are your plans for growth?
AK: Obviously, more brick-and-mortar locations, more direct-to-consumer. We are also looking to grow e-commerce, pursue club store growth and delve more into hotel snack bars, where people are looking for healthier snacks. We are already in a few hotel chains in New York and doing well there. Also, I'd love to see more healthy snacks in convenience stores, and it's certainly trending that way, so we will absolutely be pursuing those channels as well.   
Why did you enter Prevail Umami Beef Jerky into the Expo East NEXTY Awards competition this year?
AK: Although we launched our four flavors at the same time, we weren't really in the national space until 2021, so they are all still relatively new. Umami is one of our most popular, so we felt really proud to enter it. It has a really nice bite and a unique sweet-and-savory flavor profile, with hints of sesame, red pepper, orange juice and coconut aminos. For someone who usually likes teriyaki jerky, which contains a lot of soy, this is an excellent alternative.  
How are you incorporating sustainability practices into your business?
AK: It's very difficult to find 100% recyclable bags that can work for meat snacks with no preservatives. There are some on the market, but the price makes them unattainable. My main focus is to get a healthy product out to customers at an affordable price, so we just can't do 100% recyclable bags right now.
So, as we work toward more sustainable packaging, we are partnering with CleanHub, a great organization that's cleaning up beaches, giving women jobs, collecting plastic from the ocean and ensuring that more plastic doesn't reach the ocean. We are certified plastic neutral with them, which means we offset our plastic footprint. We give them a projection of how much we'll sell in a year, they calculate the weight of our bags, and they collect more plastic from the ocean than we produce.
How is Prevail incorporating justice, equity, diversity and inclusion into your business?
AK: We are currently a small company, but as we grow, we'll definitely be hiring diverse candidates to ensure equity and diversity at our company. Currently, we employ two people through Haymarket Center, which helps those with substance-use disorders get back on their feet. They work in our Chicago warehouse packing and repacking products for distribution. This allows them to earn a living wage and take pride in their work. We love helping people, and we are really happy with their hard work ethic.
Subscribe and receive the latest updates on trends, data, events and more.
Join 57,000+ members of the natural products community.
You May Also Like
---
Sep 20 - Sep 23, 2023
Natural Products Expo East is the East Coast's leading natural, organic and healthy products event.
Learn More