NEXTY finalist SpoonfulONE helps parents fend off food allergies
NEXTY finalist SpoonfulONE helps parents fend off food allergies
Research on children's food allergies spurred three professional women—including a world-renowned immunologist—to create and market a protein powder that parents can mix in their babies' food.
Reaching the NEXTY Awards finals is a major accomplishment, as about 12% of the hundreds of nominated brands made the cut for the Natural Products Expo East competition. It's even more rare that a first-time nominee becomes a finalist, but a handful did this season. Before the awards were announced in September, New Hope Network writers spoke with these honorees to share their stories.
For two decades, pediatricians were giving parents bad advice, although they certainly didn't know it at the time. In 2000, in response to rising rates of food allergies through the 1990s, the American Academy of Pediatrics recommended delaying the introduction of common allergens into kids' diets: no cow's milk until age 1; no eggs until age 2; and no peanuts, tree nuts or fish until age 3. The hope was that by eliminating early exposures, kids wouldn't develop allergies to these foods.
Well, the recommendations had the opposite effect, and food allergies doubled through the 2000s. Experts knew that such a drastic spike couldn't be genetic—it must be due to environmental factors, likely babies' and toddlers' diets. Trying to crack the code, researchers began conducting clinical trials on allergen introduction.  
In 2015, the landmark Learning Early About Peanut (LEAP) study was published, sparking a sea change in medical thinking. It showed that children at high risk of peanut allergies who were introduced to peanuts at 4 to 6 months old had a significantly lower risk of developing an allergy than kids kept away from peanuts until age 5. Then in 2016, the Enquiring About Tolerance (EAT) trial yielded similar results for a range of allergenic foods.
These and other research findings dovetailed with what Dr. Kari Nadeau was learning through her own research as the director of the Sean N. Parker Center for Allergy and Asthma Research at Stanford University. Armed with ample evidence that feeding babies certain foods early and often is the key to preventing food allergies, Nadeau developed a convenient way for parents to do just that: a powdered mix-in nutritional supplement containing proteins from 16 foods responsible for 90% of food allergies.
In 2015, she teamed up with Ashley Dombkowski, previously an executive at the genetics research company 23andMe, to co-found SpoonfulONE. The brand's mission was twofold: first, to educate pediatricians and parents everywhere about the new data; and second, as major health organizations reversed their stances on allergen introduction, to commercialize the product.
Compelled by Nadeau's data, Dr. Wendy Sue Swanson, a pediatrician, joined SpoonfulONE as chief medical officer in 2017. She has been instrumental in advancing the company's educational mission as it grows, broadening its product lineup and building a strong retail presence. New Hope Network spoke with Swanson to get the full scoop on SpoonfulONE's founding principles, evolution and growth strategy.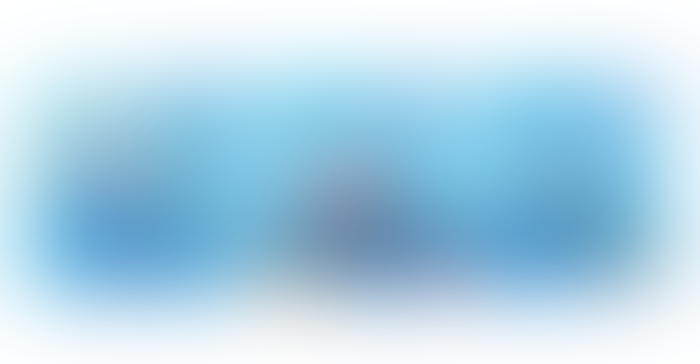 What inspired you to leave clinical practice and come onboard with SpoonfulONE?
Wendy Sue Swanson: One reason I felt so compelled to join this company was that the new recommendations to introduce allergens represented a frank medical reversal. That is unique, and it meant we needed to get parents and pediatricians to trust the new data and understand that the previous recommendations were wrong.
A baby's immune system is brand new. It is learning and trying to understand the world in which the baby lives, so there is a critical moment in a child's life when parents, in a way, can influence the design of their immune system. Parents will miss that moment if we don't show them how important this is. With most medical data of this kind, it takes 17 years on average to reach widespread practice, so we needed to get the message out quickly.
And that message isn't only about introducing peanuts, right?
WSS: Yes, we hear so much about peanut allergy, but only 7% of kids are mono-allergic to peanuts. Between 30% and 40% of kids who have food allergies are allergic to more than one food. So sure, parents could put peanut butter in their kids' oatmeal for a year or two. That's great to prevent peanut allergy, but it does nothing for fish or egg allergies.
As pediatricians, we can tell parents what to do, but in reality, getting all 16 food sources into their kids' diet is impractical. As parents, we don't have the time or bandwidth, and kids are picky eaters, so we rely on innovations like SpoonfulONE. This isn't a gimmick; there is real scientific data showing that a baby's immune system is dramatically changed after using our products.
Is it truly risky for parents to delay allergen introduction?
WSS: Definitely. Even just focusing on peanuts, for a healthy baby, if a family waits until they are 1 year old to introduce peanuts, the child is four times more likely to develop a peanut allergy. If they wait until the child is 1.5 years old, they are seven times more likely.
Is this necessary for all babies, even those at lower risk of developing food allergies?
WSS: The quick answer is yes, all babies. There are 4 million babies born in the U.S. every year, 8% of whom will develop a life-threatening food allergy. So the good news is that for 92% of parents, this is a nonevent. That said, two out of three babies with food allergies don't have a family history of food allergies but develop them anyway. Eczema is by far the No. 1 risk factor, so if your baby has eczema, then no question, you want SpoonfulONE in their diet. However, not every kid with allergies has eczema. So yes, we suggest this for all babies.
Is there an age at which parents can stop intentionally feeding their kids allergens?
WSS: Nobody knows the specific scientific answer. It depends on genetics, environmental exposures and other factors. For instance, kids raised on farms are less likely to develop asthma, hay fever and food allergies because they are exposed to fungus, manure and all kinds of stuff. But based on Dr. Nadeau's data, our recommendation is one packet per day per year.
How did you go about educating the market about the new findings around allergen introduction?
WSS: The LEAP and EAT trials were groundbreaking studies, and we knew adoption to the new thinking would be slow, so we were careful about building a credible company and scientifically created food. From 2015 to 2017, it was all about data, product development and education. We strategically had our salesforce out there talking with pediatricians for a year and a half to educate them about the LEAP and EAT studies and our own proprietary data from Stanford.
When did you actually launch your first products?
WSS: In fall 2017, we did a beta launch of just the Mix-ins. That's where we were with the science and with families at the time, reaching them right when babies are starting to eat a few baby foods. We strategically did not go to retail first. We did only direct-to-consumer through our own website, then moved to Amazon, and we learned a great deal through our online channels. Then we hired an amazing head of retail to think about where we wanted to help change baby food shelves. We wanted to work with pediatricians in a given area and work with retailers to understand how to mix our products into food.
When did the next products debut?
WSS: As soon as we could, we wanted to advance. From our meetings with pediatricians, it was clear they were becoming aware of the updated advice, but many still weren't thinking long-term. Every study out there shows that it takes months to years of feeding children all these proteins to prevent food allergies, so it's not like Mom and Dad do it a few times and then they're done.
So in 2018, we launched Puffs, and in 2019, we launched the Oat Crackers for kids 12 months and up. Then in 2021, we launched Crunchy Puffs. All of these products have the exact same amount of protein as the Mix-ins but in more age-appropriate formats. They are convenient snacks masqueraded as broad-spectrum protection that kids can eat daily.
Does the SpoonfulONE portfolio now cover all the bases?
WSS: There is one obvious omission in our product lineup—squeeze packs—and that is intentional. We are very careful not to damage or change the shape of the proteins needed to talk to the immune system. So, to ensure that the proteins' integrity is maintained all the way to kids' mouths, we test them when we receive them, we test them when we extrude them and we test them when we package them. And since we know that wetness degrades protein over time, all of our products are dry for now. Some competitor products are wet, and tests show that the proteins dissolve. 
Why and when did you move into retail?
WSS: We didn't pursue retail until 2020 when [the U.S. Department of Agriculture] came out with the guidelines saying yes, kids need exposure to these allergens. That year, we launched into select Target stores to learn, and that's where we learned about the value of Puffs and Crunchy Puffs. Moms and dads were buying our Mix-ins, but they were more interested in convenient snacking. After the soft launch at Target, we moved into grocery and pharmacy chains. Retail growth over the last year has been overwhelming, as we are now in 7,000 doors.
SpoonfulONE Early Allergen Garden Veggie Crunchy Puffs is a finalist for the Best New Functional Food or Beverage. Why did you enter the Expo East NEXTY Awards this year?
WSS: We entered this year because we're working on retention. We don't want parents to buy SpoonfulONE for one week and then stop. We are proud of our evolution, of remaining top of mind for parents by building products that include all 16 ingredients and come in the formats they really want. Crunchy Puffs are for the transition zone, when babies are nearing 1 year old, when the rate of growth starts to slow. This product is about keeping these allergens in kids' diets—and they're delicious!
How is SpoonfulONE incorporating sustainability practices into your business?
WSS: We co-manufacture all of the SpoonfulONE products sold around the world, and together with our Nestlé Health Science partners, we work hard on our global footprint. Our packaging facility is 100% wind power, and we have zero-waste programs and EPA renewable energy certificates. We also use real-food ingredients that are certified organic by Oregon Tilth and manufactured responsibly in the U.S.
How is your company incorporating justice, equity, diversity and inclusion into your business?
WSS: Part of why I joined this company is it's a female-founded business. It was not created or funded in the way so many other businesses in this space are.
Also, we're not interested in getting rid of allergies only in rich people's kids—we want to get rid of food allergies in all kids. We know that communities of color bear a disproportionate burden of food allergies and risk of anaphylaxis, so we want to ensure that kids of color and kids with less access to healthy foods can access our products. Our Food for One for Good program is one way we address this. We sponsor a yearlong subscription for qualifying families in need. We are also working to make SpoonfulONE accessible through WIC and food assistance.
Where do you see adoption of early allergen introduction 10 years from now?
WSS: Our hope is that when consumers go to the grocery store or shop online in 10 years, instead of finding only baby food that's devoid of these ingredients, they'll find lots of baby foods that are full of them.
Well, if that happens, wouldn't SpoonfulONE become obsolete?
WSS: If we can run ourselves off the road—if we one day see baby food packed with these ingredients—then hallelujah, we've done it.
Subscribe and receive the latest updates on trends, data, events and more.
Join 57,000+ members of the natural products community.
You May Also Like
---
Sep 20 - Sep 23, 2023
Natural Products Expo East is the East Coast's leading natural, organic and healthy products event.
Learn More