NEXTY winner Simpli brings ethical, regenerative ingredients to store shelves
NEXTY winner Simpli brings ethical, regenerative ingredients to store shelves
Simpli's ROC Tri-Color Quinoa is one example of the company's work across the world to improve farmers' lives, the environment and the quality of food.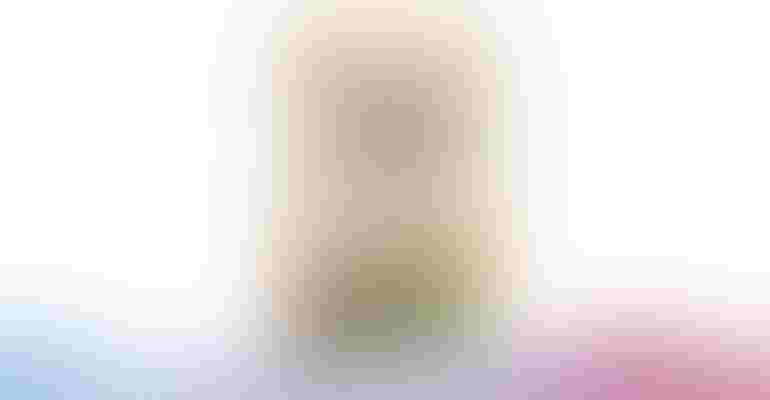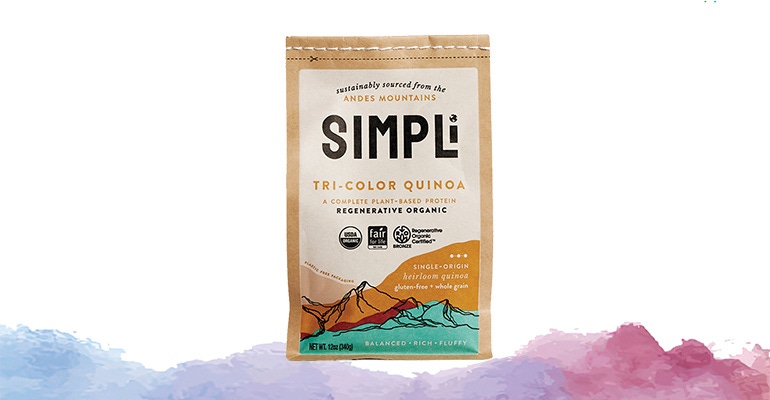 Reaching the NEXTY Award finals is a major accomplishment, as about 12% of the hundreds of nominated brands made the cut for the Natural Products Expo East competition. It's even more rare that a first-time nominee becomes a winner, but a handful did this season. New Hope Network writers spoke with these honorees to share their stories before the awards were announced in September. This first-time finalist, Simpli, won this season's NEXTY Award for Best New Organic or Regenerative Organic Certified Product.
Growing up in Lima, Peru, Sarela Herrada helped her family run a regional organic chicken co-op.
Growing up outside Annapolis, Maryland, Matt Cohen launched his first business—a snowball stand—in elementary school. In 2020, they fused their entrepreneurial passions and shared dream of transforming the food system into Simpli.
The Baltimore-based company works to bring the best single-origin ingredients from around the world to consumer kitchens in a way that equally benefits farmers, the environment and the people who eat them. They fight food fraud, global warming and bland menus with products like NEXTY finalist Simpli ROC Tri-Color Quinoa.
Simpli owns its supply chain and works directly with growers. No middlemen. No fraudulent single origin claims. Its Regenerative Organic Program focuses on ethical sourcing, improving the livelihoods of farmers and implementing regenerative organic agricultural practices. They help educate consumers about how Regenerative Organic Certified products are key to improving the health of people and planet.
The company works with more than 3,000 farmers across several continents and has helped over 500 farmers earn Regenerative Organic Certification. Simpli invests more than $10,000 per farming partnership to help farmers make the ROC transition. So far, its work has helped reduce food fraud in the international supply chain by over 1 million pounds and helped more than 300 farmers receive fair compensation—including increases in profits over 10%. Herrada and Cohen expect that boost to grow to 20% as they expand the company's regenerative organic program.
The co-founders jointly answered New Hope Network's questions, except where noted.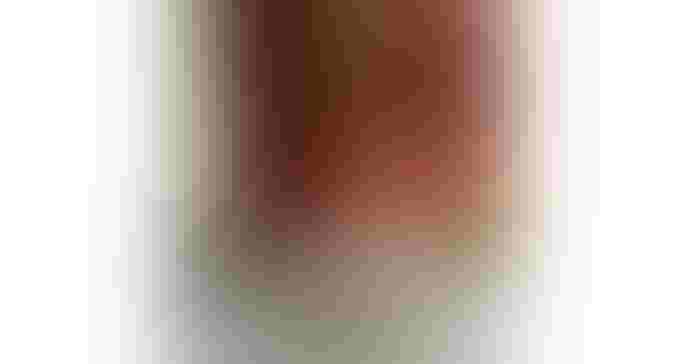 What inspired ROC Tri-Color Quinoa?
Simpli was launched to create a more transparent, sustainable and streamlined global food supply chain. Quinoa is commonly eaten in a variety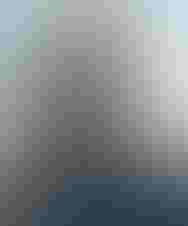 of dishes in Peru—hailing from the Andes mountains where it has been grown for centuries. We wanted to bring this nutritional powerhouse of an ingredient to consumers in the U.S. to enjoy in their homes while being authentic to the country of origin and supporting farmers through an ethical sourcing model.
We launched our line of Regenerative Organic Certified (ROC) quinoa starting with red and white varieties. Then, we decided to blend our white, red, and black (a product that we offer for purchase in bulk for our foodservice partners) varieties to create Simpli ROC Tri-Color Quinoa. This unique combination highlights the fluffiness of our white, nuttiness from our red, and earthiness from our black quinoa and adds the perfect dose of color and flavor to a variety of different dishes. It has quickly become our bestseller!
Why did you choose to enter the Expo East NEXTY Awards competition this year?
New Hope Network's purpose to create health, joy and justice for all people while regenerating the planet is strongly aligned with our purpose—to restore the environment and preserve the planet for future generations—and our mission—to connect people around the world through the joy of food. The NEXTY awards program recognizes the most progressive, impactful and trustworthy brands in the natural products industry and we seized the opportunity to be in the company of other brands and products that are putting people and the planet first.
What are you most proud of?
Cohen: The opportunity to visit the farmers and to provide them peace of mind that they will have a stable long-term partner to support their families and broader farming community; it's extremely humbling to discuss this over a meal in their home and to experience the joy of the farmers sharing their recipes and broader culture with us. It's rewarding to see the financial stability that Simpli provides for our farming partners.
Herrada: In the last year, we have worked directly with protected indigenous growing communities internationally to create long-term relationships that benefit both customers and farmers. We more than doubled the number of smallholder farmers Simpli works with through the expansion into three more countries. We've also established a national distribution footprint through omnichannel sales and became the first ingredients brand to earn Regenerative Organic Certification (ROC) in South America.
What is your company doing to incorporate sustainability into your business?
We continue to innovate in offering plastic-free packaging across all of our products, including the new products we're launching this year. In addition, we are committed to bringing attention to the environmental benefits of the regenerative organic movement in improving soil health and supporting carbon drawdown.
Subscribe and receive the latest updates on trends, data, events and more.
Join 57,000+ members of the natural products community.
You May Also Like
---